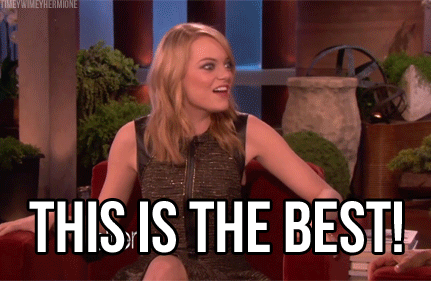 Pretty much sums up the general reaction from the vaping community with regards to what I was given for review last week, I was sceptical to say the least, for me…I thought I had already found my 'best' RTA with the Ammit dual…but this new kid in school has caused quite the stir…even has it's very own …very active…Facebook group…dedicated just to this manufacturer…I mean that's fame right there. However…not one to do things conventionally, I have decided…for the first time in my highly successful reviewing career …(pffft…sure) …to do a special on the Manufacturer and review TWO of their latest offerings AT THE SAME TIME…(sarcastic gasp)…I know…fucking crazy right…but that's just me…life on the edge…pure rock n roll.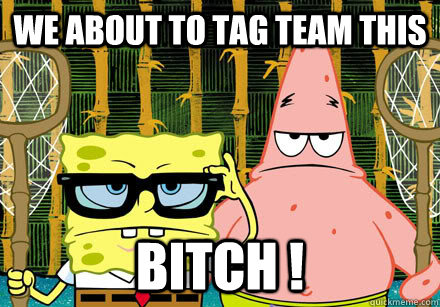 ---
A doubley large greeting to you all my cheeky churro chuffing chaps and chappettes…everyone loves a back story am I right?..and I am pretty damn sure that this may have something to do with the overwhelming adulation that has poured in the general direction of a new Vaping hardware company from…yes…you've guessed it…Shenzhen!..seriously they should totally have like a Vaping theme park there or something…anyway…not just another vape company to rise from the fog that surrounds this mystical place…this company has a pedigree in the form of one very well known chap in vaping history called Stefan Z, and if you don't know who he is well…he used to be one of the owners and chief designers at Geek Vape, A company responsible for a myriad of exceptional pieces of vaping hardware…including…my beloved Ammit Dual RTA…so…enough with the rambling…let me officially introduce you to these new comers…courtesy of my friends at Cvapor, I give you Vandy Vape, and more specifically… their Kylin RTA & Icon RDA…buckle up…this is going to be a long one …(ooer Mrs)
Oddly…I found no traces of nicotine in either package…I feel like I should complain…
Now…lets go straight in with the obvious, you may see a striking resemblance between the Kylin RTA and…if you have one…the Geek Vape Ammit dual RTA, it would appear that this particular piece marks the passing of one legendary designer from one company to another, sure…there are differences, but I think there may well be part of this story that we don't know about…a story that tells us what spurred on Stefan to leave a renowned company such as Geek Vape…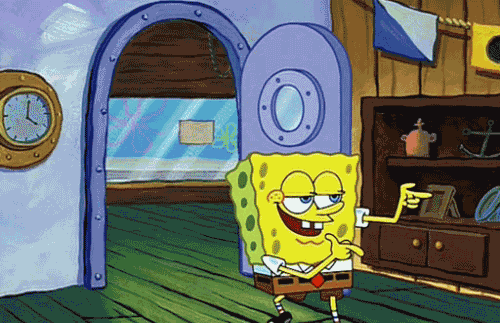 And go it alone…and not only that…he told them he wasn't playing anymore, defiantly picked up his ball and took himself off home…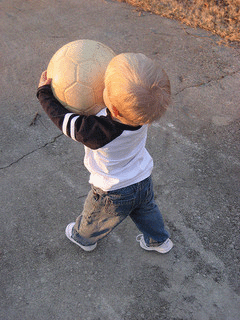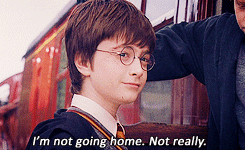 The ball in this case being the Kylin RTA.
The Kylin RTA is 24mm at the base tapering up to 26mm at the tank, which surprisingly is only 1mm smaller on both counts than the Ammit, it is however a lot shorter allowing only 2ml of liquid compared to Uncle Ammit's 3ml…who say's girth is everything…(not your Mrs that's for damn sure)…cheeky…
The similarity's in design are glaringly obvious with just enough slight differences to make them…erm…different…? The contours of the Ammit are smoother yet the Kylin looks more detailed…actually that's all I have…it's the same fucking tank…pretty much… so looks wise it's gonna come down to personal preference and not a whole lot else because what this design is geared towards…is a shed load of flavour…and…again…absolutely nothing between the two on that count…
I mean lets be honest it was bound to happen, things evolve, people find ways of designing things that are just better, and this design has set a whole new level in flavour production so who can blame Stefan for taking his design and bringing it to his new house…this shit works…and man does it work well.
The build deck is…yes…obviously…the same…with only slight diff…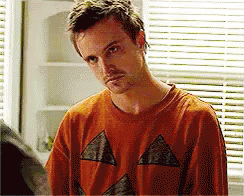 you know what…your right…this is going to get very monotonous very quickly…how about I just show you…
See…I feel like I'm reviewing the same thing …all over again…But hey!..I put different coils in!..I think…
Beautiful…Look…if you don't own an Ammit…let's just assume…and you're thinking of getting a Kylin, I can tell you again, that this deck is damn near perfect, it's incredibly easy to build and wick, the airflow is incredible and only pales in comparison to the flavour production, it's my favourite RTA deck BY FAR. and it wouldn't surprise me in the slightest if we see a lot of future hardware copying it's essential design…I think that pretty much sums it up…good news for vapers…bad news for your Juice stash…because yes…this mighty midget nephew…is just as damned thirsty as Uncle Ammit.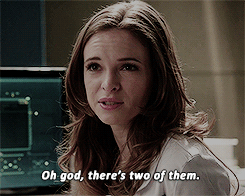 You can almost hear it sigh when you prime the wicks…followed by an impish cackle…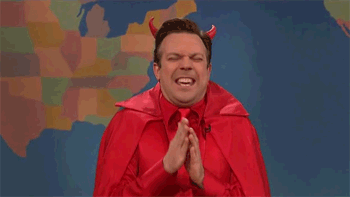 Now…when it comes to putting the whole thing back together you will…unbelievably…come across one major improvement with the Kylin over the Ammit, and that's how the tank is held in place. You see both tanks are open top fillers, so the glass…normally…is just held in place by the bottom O ring while you fill…
I hate this method for the simple reason being that if you knock the glass post fill…it will just throw up all over you and your mod…not fun for anyone…The Kylin however has a much thicker O ring…it's almost like a gasket which keeps the glass incredibly firmly stuck in place, massive bonus…turns out though…it's kind of a moot point seeing as Geek Vape threw in a top fill ring as an after thought…which the Kylin doesn't have…(sigh)…oh and they also both come with 6ml glass and extension tubes too…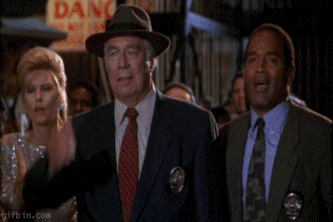 However…expect some slight muting when using the 6ml variants, it's still better than most but…if you want what this tank can give…stick with the 2/3ml.
Ok so…we've surmised that the two tanks are…for all intents and purposes…as good as each other in almost every way, sure you get 1ml less in the Kylin, you get in my opinion a slightly classier looking RTA with the Ammit, the juice control is a little too loose in the Kylin and from time time you do get a bit of liquid forming around the base of the Ammit…each has there tiny niggles but that's all they are…tiny, These tanks in my opinion are the best flavour tanks on the market today but there is one massive difference that I have yet to mention, The Kylin is present, the Ammit is past, Stefan Z IS Vandy Vapes and seeing as he was responsible for both tanks then the future sits very firmly with the Kylin…something the Ammit cannot copy…and as a side note, The Kylin has just been released in a plethora of other colours, all with the Ultem drip tip so for those among you who like to colour match, this will be right up your street…The Ammit on the other hand…well…yeah…you get SS or Black…Being an SS fan I am totes OK with that.
I still clearly have too much to waffle on about so I'll just leave this list of specs here and pretend I didn't see them…
Contents
1 x Kylin RTA
1 x 14mm Delrin Drip Tip
1 x 17.5mm Wide-Bore Delrin Drip Tip
1 x Chimney
1 x 6ml Pyrex Glass
1 x Accessory Bag
Features
24mm Diameter
2ml Capacity
Available For Use In Both Single and Dual Coil
Pyrex Glass Reinforcement
Innovative Postless, Quad Terminal Design
Two PEEK-Insulated Positive Terminal Posts
Two Negative Terminal Posts
24K Gold-Plated Build Deck
Dual External Adjustable Airflow
Dual Centralised Internal Airslots
Dual Slanted Internal Airslots
Convenient Threaded Top-Fill Design
14mm Wide Delrin Widebore Drip Tip
16mm Wide Delrin Widebore Drip Tip
17.5mm Wide Delrin Widebore Drip Tip
510 Drip Tip Adapter
Gold-Plated 510 Contact Pin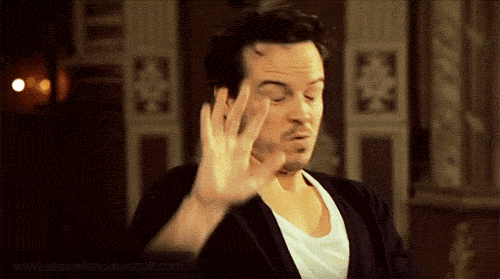 Woah!..easy there nephew…don't take advantage of my good mood…I've gotta do that twice too…who's stupid idea was this to do a double review…(your's nob head)…
So…onto the next piece in question, It's kinda nice to see that even with his past history Stefan Z is still willing to join forces with another well known vaping 'Celeb'…A joint effort between Mike Vapes and Vandy Vape, Although I have never quite understood how much input the endorser has in these collaborations, I don't imagine a reviewer like Mike vapes being whisked away on a plane to Shenzhen for a high power business meeting on the design of an RDA, Nor do I see him having a degree in design engineering, but however it happens…it's here…and it's another from the over confidently named stable…The Mike Vapes Project, Icon RDA.
Not a big fan of the name but I do like the logo has to be said, Looks pretty slick on that brushed SS sleeve. The Icon is a 24mm very solidly made RDA…Iconic though?..meh…I think it could of been made a bit more pleasing to the eye to deserve a label such as 'Icon' …It's very plain apart from the logo, some people would dig that I guess but as far as appearance goes it just get's lost in the vast sea of RDA's on the current market, If someone was sat near you using one you wouldn't be able to distinguish whether it was an Icon or not…just my opinion you understand…when I opened the box I didn't think "wow…that looks amazing"…it was more…"wow…another RDA"…
The real plus points with the Icon however…start when you lift the hood…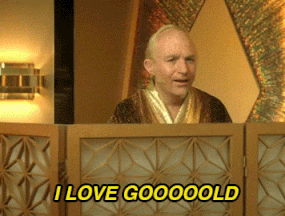 SO nice, every RDA deck should be 24k gold plating IMO, but then I don't have a gold allergy, and the layout of the deck is very clean and tidy, The twin post stepped business is very easy to build on and those wide flat post holes can take almost any coil you care to throw at it and it's especially friendly with your flat wires
BUT…I think this stepped post design works a little better in reverse like the the Hop n Vape Rashomon, having it this way around makes it slightly more difficult to efficiently wick it as the bottom leg on your coil kinda gets in the way…still…Vandy Vape are clearly proud of it…
Nice touch.
Money shot!..boom!
The airflow is dealt with via dual …dual…slash cut hedged holes on each side and corresponding holes on the inner sleeve…
And this works ok, it's nice and silent, kinda smooth, but, here lies my biggest con with the Icon, even juiced up the inner sleeve is very tight and they really haven't given you anything to hold onto when you try to adjust it, the upper rim is way too short which also brings it's second con for me, you see I'm not a huge fan of having to take off the whole top to drip…yes you can drip through the tip…but I don't like that either, I like to see what I'm doing, if the upper rim on the inner sleeve was wider you could just remove the inner sleeve letting you see your coils and also stop any juice from pouring over the edge which can happen when you have to remove the whole thing, there's just nothing to pull on, it's so snug even using your finger nails doesn't work…I mean I could break one…and that would just totally fuck with my mad typing skillz…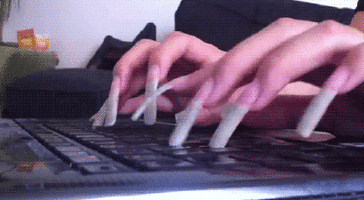 The Icon however is a nice vape, I mean it really comes down to your build with an RDA like this as it really doesn't bring anything particularly new to the table, it knows what works and put's it together in a solid RDA that will work for as long as you want it to…or at least as long as the plating stays on.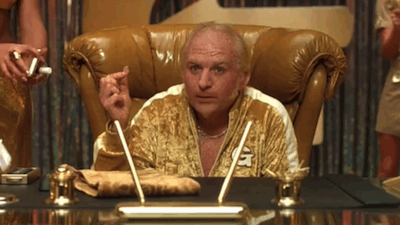 It also has a very deep juice well and comes complete with a squonk pin in the box as well as a plethora of drip tip rings so as far as a complete package is concerned…it's right up there, kudos for that.
urgh…here we go again…2 spec lists in the same review…I feel like I'm stuck in some kind of alternative reality…
Vandy Vape - ICON RDA Features:
A Mike Vapes Project
24mm Diameter
7mm Deep Juice Well
Superior 303 Stainless Steel Construction
24K Gold-Plated Build Deck
Unique Two-Post Design - Stepped Design
Top-Secured via Phillips Flathead Screws
3mm by 1.8mm Terminals
Dual Rectangular Airholes on Each Side
Hedged Airflow Delivery - Fully Adjustable
Direct-to-Coil Chamber Effect
17.5mm Wide Delrin Widebore Drip Tip
16mm Wide Delrin Widebore Drip Tip
14mm Wide Delrin Widebore Drip Tip
510 Drip Tip Adapter
Squonk-Ready 510 Pin
Gold-Plated 510 Connection
Includes:
1 ICON RDA
1 16mm Wide Drip Tip (Pre-Installed)
1 17.5mm Wide Drip Tip
1 14mm Widre Drip Tip
1 510 Drip Tip Adapter
1 Squonk-Ready 510 Pin
1 Accessory Bag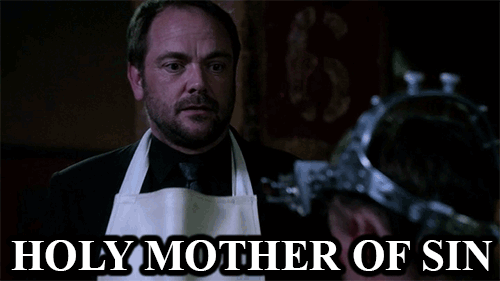 Thank fuck that's over!..hollly shit…wow…I'm gonna have to take a minute…
…right…let's crack on…
My overall opinion from what I have seen with these two tops …and bare in mind…this is just the opinion of one person…with questionable reasoning and mentality…Vandy Vapes are absolutely worth keeping an eye on, but they were always going to be with Stefan Z at the helm, the man knows his trade, I'm not saying his designs are perfect though, historically his Geek Vape stuff was always good and very affordable but with slight niggles and annoyances, and although the Kylin (and the Ammit) is undoubtedly a home run the Icon seems to follow that trend…but there is a massive silver lining, he is obviously prepared to watch the masses, and listen to the chatter…This being only the first wave to come from his new baby I am guessing the next wave will have a few nice surprises included.
The Kylin…well…that many people can't be wrong, this thing is epic, I haven't experienced flavour from a tank that's as close…and in some cases…better than…an RDA, but this design nails it, there's nothing that really separates it from the Ammit other than looks and an extra ml, so it's gonna come down to personal preference.
The Icon is…well it's a good solid RDA that does nothing new but does what it does kinda well, there's definitely room for improvement and I have absolutely no doubt that the flaws will be ironed out in the very near future…but an Icon…it is not…for the price point though…it's not a half bad RDA.
For more in depth information on either of these two tops just follow the links below to the manufacturer, and as for the manufacturer…there's one more thing I should really mention, I have been in talks with Sally at Vandy Vape and I have to say…if you have ever tried to email anyone at the bigger vape companies then actually getting any reply at all is like getting blood from a stone…but these guys are genuinely nice and helpful, quick to reply and really take an interest in their customer base…that's a refreshing change let me tell you…
Vandy Vape Kylin RTA direct manufacturer link
Vandy Vape Icon RDA direct manufacturer link
Now then…the price…well, for the Kylin, you'll be looking at a full blown retail of $39.99…now for what I think is the best designed RTA on the market for flavour I would be happy to part with that…but…and this is fucking gobsmacking…and at the same time…slightly frustrating as they're on back order due to stocks being wiped out at time of writing but…if you are willing to wait what I am assured is only a short time, you can use code 'kylin' to get it with a quite frankly offensive 40% discount…40 FUCKING PERCENT!..which means you only part with $23.99…or…£18.73…less than 20 quid!!..follow this link to get the ball rolling…and no…it's not an affiliate link, just good old fashioned discount
Vandy Vape Kylin RTA - Heavily discounted
And now for the Mike Vapes Project Vandy Vape Icon RDA, full retail…$28.40/£22.17…use code 'Cvapor22' and get a still highly respectable 22% discount, which brings it down to $22.15/£17.29…and both come with complimentary free shipping…now you can't say that's not a good fucking bargain…find the icon here…
Vandy Vape Icon RDA - Discounted Price
Keep your eyes peeled for Vandy Vapes, They're a major contender in the well made, highly affordable Vape gear market, a market that is undoubtedly saturated, but with few that stand out for the right reasons…I think you'll like where they're coming from.
To see how these scored against other pieces of awesome Vapeology please feel free to nip on over to Steampugs
And while you are there take a mooch around the Steampugs 'Top Picks' Link shop where you will find a wealth of bargains and the odd discount code to boot , found here…
Steampugs ' Top Picks' Link shop


Until next time
Yours eternally Vapeful
Pugs.