Everyone remembers their first, I certainly do…she was a short slim simple little thing with dark skin and one blue eye…always willing to work, rarely needed any kind of attention other than the odd caress of her fun button and in return she would always put out just enough…not too much…but enough to keep you satisfied for five minutes until you were good to go again…and again…and again…a lot of stamina for such a small ego…
I am of course talking about my very first vaping starter kit, a 650mah Ego battery with a CE4 clearomizer, the industry standard 5 years ago for anyone who was trying to get off the stinkies, 4 or so watts pushed through a 2.0 ohm coil…at least I think it was 2.0 ohm…It didn't really matter so much in them days but now?..well…things are a little bit different (sugarcoating)…now if you go into your local Vape shop and ask for a starter kit you'll be presented with an utter myriad of devices that…like in this case…may sway you with there tiny cutesy little dayglo green brightly patterned exterior and lull you into a false sense of security as you part with your cash and hurry home to un-box your latest toy like an over excited little child, you fill it with a liquid that's named in such a way you would be forgiven for thinking it was derived from wringing out a mattress after a pink fluffy kitten & unicorn orgy…'this will literally be child's play' you tell yourself…after all…it's just a tiny little green thing that want's to give you a little pleasure…you'll be lucky to get anything out of it all really…'best turn it up'…so you do… and then you press the fun button…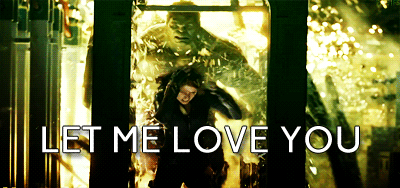 Hollllly green angry fuckballs…THAT'S what a 2500mah 80w device can feel like to someone who hasn't vaped before…and this is a starter kit?? …How times have changed my friends, I remember 'levelling up' to a Vamo V8 and thinking …'40w??..WTF am I gonna do with all that??' and I'd been vaping for over a year at that point.
Regardless…starter kits these days are not only useful to people who are just starting to peer down this rabbit hole of ours, from the moment I saw this little green teenage upstart I wanted one, I have 2 of the 200w 'big brothers' and they have been work horses, never failed me…apart from standing up…which to be fair they do very badly, but there they sit…or at least…lean against something…on my desk at work, and they get used every single day.
The latter half of last year saw a plethora of these teeny bop devices come to our attention and today we look at Vaporesso's entry onto the arena stage…lead singer?..maybe…chunky odd looking one that stands in the background?..definitely not…(that'll be the Witcher)…courtesy of my good friends at Cvapor…The Tarot Nano starter kit.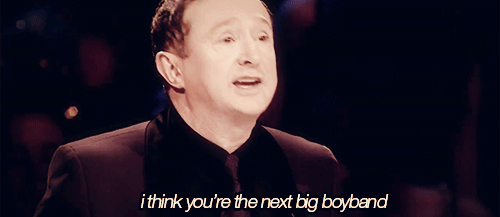 Louis…you'd say that about the Beatles now…and 2 of them are dead.
Not exactly what you could call 'quiet and understated' …The Nano is that shouty over confident cocky teenager that wore garish clothes and could start a fight in an empty room so…what's it all about?..well…for a start it's 80w in something smaller than a battery case and holds a 2500mah lipo battery under it's dayglo tracksuit, now that's enough to happily power an RDA in the low .2 ohms let alone the Veco tank that comes with the kit…more on that later.
The Nano runs off the OMNI chip which has more functions than 90% of my mod collection…in fact…it might be more than that…I'm struggling to think of one that has more…? you get the usual suspects like Wattage, Ti, SS, Ni, then you have an adjustable power curve mode in both VW and Temp, 2 x TCR memory modes, a smart mode (auto detect and safe wattage) and a Bypass mode which as it sounds just uses the mod like a mech and bypass's all the settings, That's a lotta bases covered for a 'starter kit' …it took me a fair while and…embarrassingly…a look through the manual AND online to work out how to navigate through the menu system with my chubby digits on it's minuscule buttons…but… like I said…it may well be being pitched as a starter kit…believe me this thing is a full on beefcake…just smaller…and wearing a pretty dress…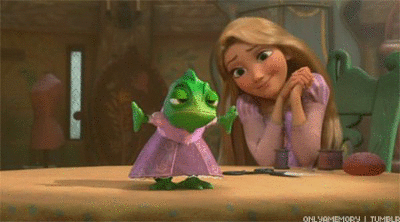 There is obviously no denying it's heritage, it's the double of it's older brothers and due to it's 'stumpier' stature is a lot more stable, it also has a centrally positioned 510 with to me just…looks right?..I mean why aren't all mods this way?..surely it would eliminate overhang on a lot of devices and to me…personally…it just makes the whole thing more aesthetically pleasing…saying that however…the 22mm tank is snug on this mod, sure it'll take bigger tops but you will get a slight lip.

Kinda trippy huh…if the Power Rangers vaped they'd go gagga over this thing…
In the box you get the usual stuff, just of a higher standard, the USB lead is a lovely braided affair and they have gone all out on the packaging…
Really gives the sense of quality when they bother to present it to you in this way, Maximum effort… kudos for that.
As for the crown on this psychedelic electronic gherkin, The Veco tank is a 2ml 22mm piece with leak free top air flow, top fill system, and comes fitted with a .5 ohm EUC coil, (although mine reads at 0.43) it also comes with a .3 ohm clapton variant included in the box. Vaporesso make ceramic coils for this tank although they appear to be optional extras. The 'Green' theme it would seem is not exclusive to the exterior either as they claim the coils to be eco friendly…odd considering they must kill a tree every time they make the box it came in but still…I am presuming they are referring to how little waste there is when disposing of said coils…OK…not arguing, they are however fitted through the bottom of the tank and can be swapped out even if you have liquid in there which is a feature that most new tanks seem to have these days and is a definite blessing. After I got the first tank full out of the way to break the coil in I was actually pleasantly surprised at just how nice this little fella was, the flavour and vapour production was excellent for such a small coil…not AMAZING…but this is a small tank and for the sake of not carrying around a huge mod it was perfectly acceptable and for beginners this lean green steam machine is perfect to stop you from doing the one thing it's designed to stop you from doing…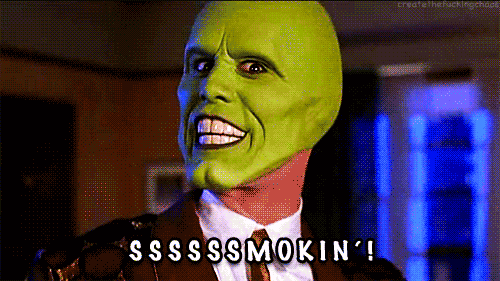 It is of course available in a plethora of other more subtle colour schemes…(I asked for the green though)
So far pretty much everything about this little thing has been exceptionally big so I'm not expecting the next part of this review to fill me with joy…The specs…
Parameter:
Size
69X38X22.4mm
Output 5-80W
Resistance
0.15-5ohm
Battery capacity
2500mah
Temperature
100C'-315C'/280F'-600F'
Output mode VW/VT(Ni200, SS, Ti, TCR)
BYPASS, CCW, CCT, Smart mode
Liquid capacity 2ml
Diameter 22mm
Standby Current <35A
Material
Zinc Alloy, Aluminium Alloy and Carbon Fiber
Thread
510
Color Metallic Grey, Green, Red, Stainless Steel
Package content:
1 * Tarot Nano MOD
1 * VECO tank with Ceramic EUC coil pre-installed
1 * Replacement Glass Tube with Orings
1 * Extra Traditional Clapton 0.3Ω EUC coil
1 * USB to micro-USB cable
Detailed Introduction:
Features:
2500mAh Battery Built In
2ml tank capacity
ECO Universal Coil inside, only change the coil head
CCELL Ceramic Coil Inside
Adjustable Top Airflow
Compact Design
Truly Leak FreeDesign
80W maximum output

I feel your pain Justin…nearly slipped into a coma that time myself…
My final words on this all singing all dancing baby Hulk would be that yes this is a truly amazing piece, the functionality is breathtaking for something aimed at the starter market and especially for something so small…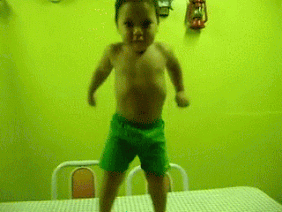 the beauty obviously being that even though it has the smart mode to make things nice and safe for someone who doesn't know what they're doing it has enough advanced settings to see you through to your 'intermediate' phase of vaping, and all from something you can stick in your pocket and hardly even notice that it's there. The battery life is excellent with the 2500mah lipo and the charge time is phenomenally quick…something lacking in other lipo mods. Personally this has become part of my car and carry around kit, it's so pocket friendly and unobtrusive, I prob wont carry on using the tank purely because I have better RTA's that will fit on it fine and I have a big problem buying stock coils, but for the beginner the coils are more that adequate and I would absolutely recommend the Nano mod to all beginners and advanced vapers alike purely based on its versatility and convenience.
I would definitely pin the Nano up front and centre for the mini mod teeny bop boy band…
In my honest opinion it ticks every box from an advanced vapers back up to a newbie looking for his first kit, the price the kit will set you back around £37…but then you do quite literally get way more green for your green, the mod on it's own can be your's for the ridiculously small fee of around £32 both deals found here…
Vaporesso Tarot Nano Mod Only 30% off
If you'd like to see how this evil Leprechaun scored and it's list of pro's and con's then hop on over to my house at Steampugs and I'll stick the kettle on…and of course while we're waiting for the kettle to boil please feel free to browse around our new Link Shop found in the top tab and here Steampugs Shop lots of tasty cheap deals and discount codes for your lovely selves and information on the Shop can be found in a post on the site here Steampugs shop opening info post
I'm off to poke my nano with a sharp stick to see if what happens if I make it angry…I'm just…like that…so for now…
Yours eternally vapeful
Pugs