"he did what he did for the sake of the betterment of mankind and wanted to give people an opportunity to have a better quality of life"
This Man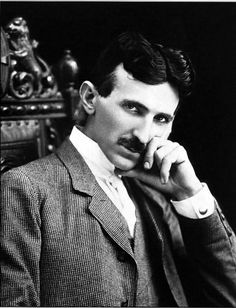 Could very well have given birth to vaping, should he of been around in our time that is, his beliefs and ideology back then were more than well suited for today's need to get people off the stinkies, and I'm pretty sure he would puff his chest out with pride knowing that his legacy, his name, the company he started, is not only trying to do away with the environmentally damaging combustion engine, but is also bringing out well constructed, technologically advanced electrical devices made to help people give up a habit that causes 6 million deaths every year…oh it's right up his street…and I totally envision him to be 'custard' man…call it a hunch.
And a Merry hello to you all once again my misty flavour fiends, these nonsensical blabberings are starting to come thick and fast are they not, and seeing as I may have been partaking in the art of craft beer tasting since early this afternoon there is a better than average chance that this one may make even less sense than normal…but bare with.
Being the owner of a Tesla mod for the last 6 months it was with great excitement on my behalf when my friends at Urvapin asked me if i would like to review Tesla's attempt at breaking in to the touch screen mod market, My Tesla Stealth has been in regular rotation since last summer without the slightest hiccup and looks as new today as it did the day it arrived, so…when it arrived I was not in the slightest bit surprised of what I would come up against, so, girls and boys…feast your mince pies on this little beauty…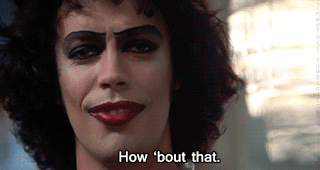 A device that invites you to…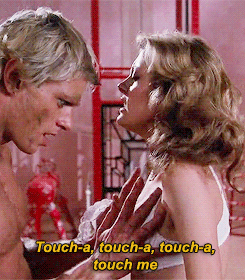 And isn't even in the slightest bit sorry about it, because…well…it won't work if you don't…so…hmm…
You either love em or hate em when it comes to touch screens, they're not completely necessary within the realms of vaping but I for one am a big fan of them, Like I have said before I think that incorporating a kind of tech that almost all of us use every day in the form of smart phones is a good thing, familiarity being the reason, couple that with Tesla's reputation for build quality and this is what you get, A touchscreen that works well and is housed in one the best made mods on the market.
It has a 2.4" IPS screen that gives 240 x 320 resolution which obviously isn't exactly high definition but is more than enough for a screen this size, the display is bright and crisp and as with the Laisimo L3 you can put whatever image you so desire up there. it's also super responsive and easy to navigate round, I worked it out within minutes without having to resort to the manual, because…well…bloke.
It's about the same size as the Laisimo too, as is its screen…the main difference being the fun button position, this is more thumb than finger although it is a bigger button on the Tesla and feels to be in more of a natural position.

like peas in a pod.
But the screen isn't the thing I love most about Tesla's gear, it's the feeling you get when you pick it up, I mean shit these things are made well, you can shake it like a Polaroid picture but you will not hear the slightest rattle, you could not make a more solid mod and the finish is as smooth as the man himself…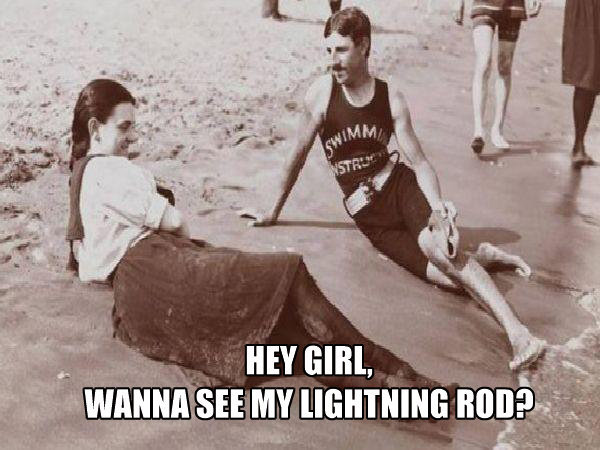 The paint on this one is the same satin black as the Stealth I have and I don't know exactly what paint it is they use to cover the zinc alloy body but I can tell you that it's the hardest wearing coating I have seen on any of the mods I own so far and apparently it's 'Baked' on…

So…what is it like to use? well…with the Stealth there really was nothing to use, just a fun button, so this is where I was in unfamiliar territory…but it is made by Tesla, pioneers of electrical fuckery, so you'd expect it be flawless…and it is…to a degree…I mean it does everything you need it to, the menus are very easily navigated, it has settings for all popular coils, it does temp Control really well if that's your bag, it's goes up to 150w, it runs off 2 of your finest high drain 18650's

but…it has it's quirks…
The main problem I have with it…and bare in mind this might just be me, I have trawled the tinterwebs trying to find a fix but, it has an auto shutdown feature…yeah…how fucking annoying is that, it takes about 10 or 15 minutes or so but if you leave it alone the whole thing turns off and I can't see anything in the settings to change that, now I don't know about you, but I have a few mods out at any given time when I am at home, all running different set ups and different flavours, so when I pick up a mod I expect it to work, I don't expect to have to turn it on again, I know it's only like 5 seconds and a few clicks out of my life and I don't know why I found it so annoying but it fucking was, that's a black mark right there, I mean you can set the screen sleep time anything from 15 seconds to 'Always on' but even in that mode it still shuts down…and it's every…single…time I pick it up…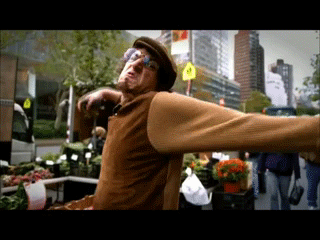 The second slightly dumbfounding thing is there is no way to turn the screen off, just like the Laisimo…like…ever…as soon as you fire it it comes on, which brings me to another slight problem…see…I vape when I drive just like many of you, and if you are driving in the dark and you use a touch screen it kinda looks like you are using a phone, now I'm not stupid, I know that if you choose to turn the screen off then you have no control so how you gonna turn it back on?..well surely it wouldn't be that hard to come up with a 'stealth mode'…this is Tesla after all, a swipe on the screen to turn it back on just the same as you do when you lock it or unlock it must be possible…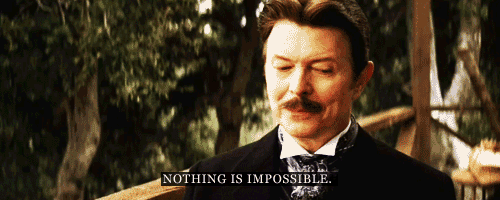 My point exactly.
Those are the only issues I have with the Tesla Touch, and I guess it's just the price you pay if you really want a touch screen mod, if those thing would bug you then…don't buy one…simple as.
Speaking of buying one you're probably wondering how much this technology costs well, not as much as you'd think actually, obviously it's more than a standard device but currently the Tesla is on sale for around $80 (£65) which is around average for a decent mod these days, and seeing as I am indeed like the gift that just keeps on giving I can steer you in the direction of a good deal where as using the code 20tesla you will get it a little cheaper here Tesla Touch 150 TC special offer
So what extras do you get for your hard earned?..well, this…

As well as a screen protector and a polishing cloth you also get a braided…yes…braided usb cable, a nice touch indeed and the mod is also available in the following colours

Onto Nikola's favourite part I'm guessing…the specs…
Tesla Touch 150W TC Box Mod Features & Spec:
Dimension: 94mm x 56mm x 25.5mm
Material: Zinc Alloy
Electrode: Silver plated brass
Thread: 510 thread
Output Mode: Ti/Ni200/SS/TCR/VW Mode
Output Wattage: 7-150W (in 1.0W increments)
Max Output Voltage: 12V
Max Output Current: 40A
Input Voltage: 6.4-8.4V
Input Current: 30A
Temperature Range: 200-600F
Support Language: English/Chinese
Color: Black/Red/SS/Blue
Resistance Range: 0.1-3.0ohm for VW Mode 0.05-1.0ohm for Ti/Ni200/SS316/TCR Mode
Tesla Touch 150W TC Box Mod Package:
1 x Tesla 150W TC Mod
1 x Screen protector
1 x USB cable
1 x User manual
1 x Touch 150W TC Gift Box
PHEW!..that was a long one (said the vicar to the choir boy)
My final thoughts would be that if you are in the market for a touch screen mod then this would be a really good choice, if you can get your head around the minor glitches then I believe this is an investment that will serve you well, and for a long time, looking just as good months down the line as it did the day you bought it, and it is a look that I dare say would even make Tesla himself googly eyed…
I do have one suggestion for Tesla however…just a side thought…wouldn't it be reeeally cool if the method of charging one was more like this…
Just sayin…


So, a final reminder of where you can get one of these fine devices
http://www.urvapin.com/tesla-touch-150w-tc-box-mod.html and don't forget to use code 20tesla (valid until 7th January 2017) for a rather nice bargain.
If you would like to see how this scored against other awesome bits of vapeology then head on over to my house at Steampugs and I'll stick the kettle on.
Yours forever vapeful
Pugs.