Mythological Gods sure do get a lot of airplay in this misty world of ours, and to be perfectly honest I'm surprised this one hasn't come around sooner…I mean he is technically the god of clouds…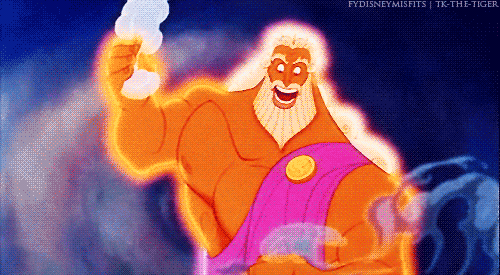 And electricity …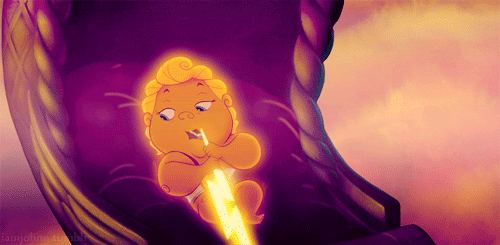 Two things …obviously…we care very much about, doesn't necessarily make him the god of vaping though…if more recent story telling were to be believed that title would surely go to Technical Boy…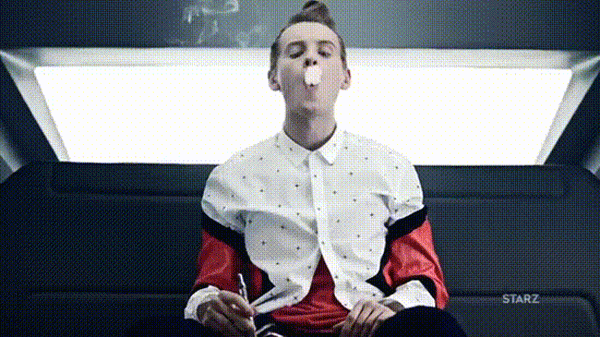 Who does indeed have some skills with throwing the O's …but…if you follow the show…you will also know that he is indeed…a dick and only technically a god …so…I wouldn't choose him to be our deity…if indeed …we needed one…I mean there is a god to cover just about everything if you peruse your way through the ages but not really a god of flavour…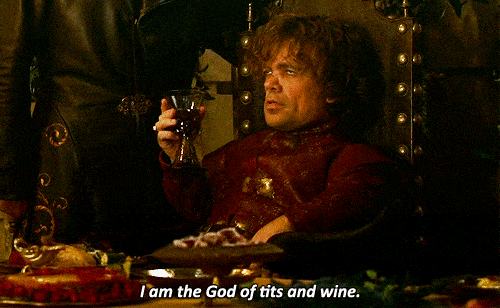 If ever there was a reason to be a god…that would be near the top of my list…at least I have the right height criteria by all accounts…
So…Zeus it is…but is naming a single engine RTA after the god of thunder a mere bold statement, or…if the chatter and anticipation are anything to go by…is this the next big thing to come from Justin…(totes the god of Geekvape) that will strike lightening into the hearts of every vaper who sucks on his drip tip…(is there a god of inappropriate sexual innuendo's?..because I think I could totally nail that)
…
Greetings my mere mortal misty miscreants, today we bestow our eyes upon a tank that has been creating a lot of intrigue and excitement of late, a tank that has been rumoured to be the next best thing since …well…the last next best thing…whatever that was…who the fuck can keep track, however…being designed by Justin at Geekvape at least gives it a fighting chance of that title so…does it's name stand true and is it indeed the God of Thunder…or…merely just the supervisor of a mildly wet Wednesday afternoon…let us ring the doorbell of Olympus and see if the big man is at home …unless of course he's out having it large with Hades…because let's face it…if you're offered a night out with Hades…it would probably be an experience too hard to turn down…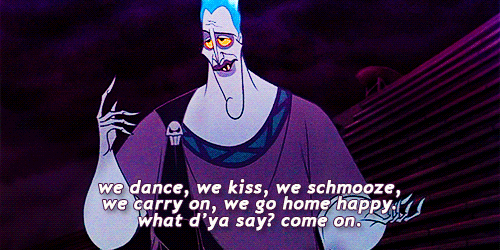 Courtesy of my BFF's from the East Heavengifts…I give to you…the Geekvape Zeus RTA…
Ignore the packaging that's a 'Reviewers special'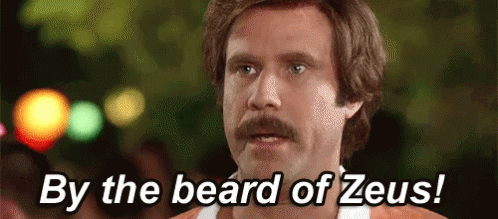 Indeed…I can't believe I get beard envy from a tank…still…not shoddy in the looks department…not one little bit…and in that matte…almost satin finish it really shows off the fine detailing of the cut out 'Zeus' side panels and his mugshot planted on the side of the chamber…love that.
The Lowdown
The Geekvape Zeus is a 25mm Single coil RTA with a 4ml capacity and boasts both side and bottom adjustable airflow via a very weird and kind of complicated top air intake system…we'll come to that shortly, we'll start at the top and work our way down…
On the top it fits a standard 810 tip (510 adaptor included as well as a 510 tip) and a very nice 'quarter turn' quick release top cap covering the top fill system which…is completely flush…
LOVE the quick release top cap but the flush top fill is a big no no for me, all top refill systems should have at least a slight recess to catch any spillages and the juice holes are not the biggest meaning you'll be fine with fine point bottles which…admittedly…most store bought juices have these days but… if like me you use twist offs you will have to hold the bottle a couple of mm away and slowly trickle it in. I think the flushness comes as a result of the top adjustable airflow which sits on the side just below the top cap so…there's just no room for it, but if you made the Zeus just 2 or 3mm taller it could easily of accommodated a slight recess under the cap…just my opinion…that being said it does stand at 45.5mm tall including the drip tip so this is by no means a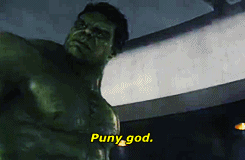 Which kinda makes you question the liquid capacity…just 4ml…or to put that into context…the same as an SMM which is around 10mm shorter and 1mm thinner so…what happened to all the real estate?..well…they say God works in mysterious ways…although they never specified which God…because this one…is off his tits…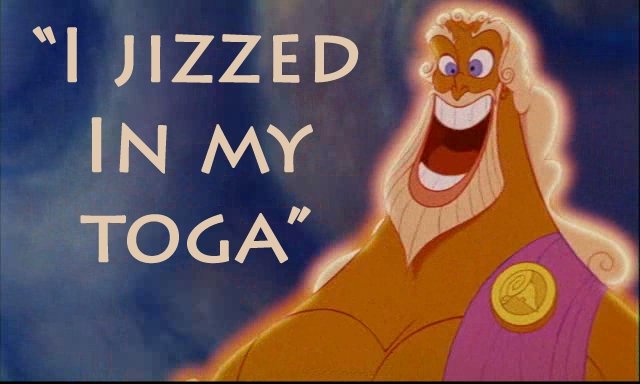 The Innards
An OCD sufferers worst nightmare…
Fugly…
You'll take one look at this…and that little part of your brain that deals with logic will frantically look at your list of coil building knowledge and will be left feeling completely unprepared…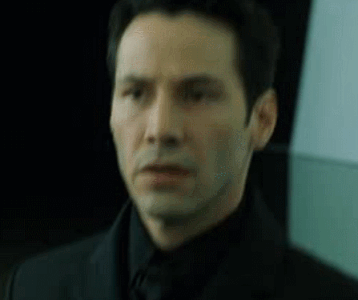 And it has horns…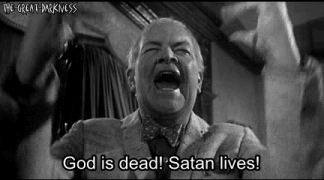 Well it would seem that this deck confuses everyone…and so it should…because it's fucking confusing…it'll totally fuck with you.
Those 'Horns' where you would expect the posts to be actually play an integral part in the whole airflow system which is probably the Zeus's prominent USP, not a unique idea but…a different play on it, as bringing air in through the top and venting it down through the outside of the chamber and then up under the coils has been done before… but what the Zeus does is bring it in through the top…obviously…then those 2 horns lock into 2 inlet 'ports' at the top of the chamber…
The air then flows down inside the 'horns' and does two things, firstly it hits the perforations on each side of the coil, then it goes further down and through a larger single hole at the bottom that comes underneath the coil…
It's clever…and it has been done in a way I haven't seen before, for a start it hits the coil at an angle?.. and it does work very well…but…I find three problems with this set up, firstly…those perforations coupled with the distance the air has to travel causes a slightly above average turbulence noise, secondly, that's quite a distance between the coil and your mouth and a lot of surface area for your flavour to stick to before it gets there, and thirdly…it's the most un-domed roof of any chamber that I have ever seen, and a domed chamber …as we all know… makes for smoother airflow and more flavour…hate to say it but…it's kind of over engineered and suffers as a result…not unpleasantly so…but it's there.
Now…the build deck…this is a post-less deck…as you can see quite clearly by the birds eye view…you will also notice that NOTHING lines up…yet…as you build on it…it all kinda works…kinda…I say kinda…because it's still fucking annoying. Geekvape were generous enough to supply within the package a couple of finely braided coils, now I like to use the coils that come with tops because that's how (you'd think) the top is intended to be and if the coils come with the tank…then surely they would be right for it…and this is the package a buyer will receive so…why the fuck…are they coiled the wrong way…??
I mean they're not unusable as you can see but you have to stretch that bottom leg right over to line the coil up with your wicking channels which…as you can also see…run diagonally across the deck…all…so very odd…I powered on regardless and stuffed it with some of my finest bacon before basting the whole thing in…a retail e-liquid…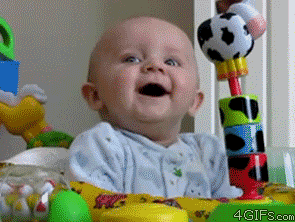 That's right…retail!..I feel so dirty…but bare with…we're about to go sideways momentarily …
I have been known…from time to time…to buy the occasional bottle of liquid online, flavours that I just can't mix, Butterscotch popcorn by Mohawk, Popdeez to name a couple and lately I even bought into the hype of Vaptasia Killer Kustard which…by the way…was massively underwhelming, and it was from one of these purchases that I received a follow up phone call to see if I was happy with the liquid I bought…nice touch but…it was really a sales call…fair enough…it's a business after all, anyway, we got chatting and to cut a long story short he ended up sending me a batch of liquids from a company called 'First Step' to test, and if I liked them…feature in one of my reviews. Now…being a regular visitor of Vapefest and Vape Expo I have tried sooo many store juices and to me 95% of them always taste like a bag of blended kids sweets mixed with a ton of sweetener…it's just not my thang because…I'm not 9 so…I wasn't expecting anything amazing, but they came…and they were a genuine surprise…well…3 out of the 4 were anyway…one of them (zippy ironically) still tasted like a bag of Haribo…although…still nice Haribo to be fair…
These are good quality 70/30 liquids which actually taste like fruit and not a candy version of it, I gave a couple to a good friend of mine who also mixes his own liquids and he said the same thing…not too sweet…genuine fruit flavours, apart from the B4-9 which is Dark chocolate and Peppermint (My favourite) top notch, If you like fruit flavours and don't live in Europe (non TPD) then I recommend …and you can get them here…
First step 4 x 30ml Liquid bundle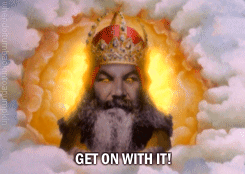 Right then…back to normality…or at least as normal as this tank will allow…which isn't much to be fair, on goes the B4-9 …(B4-9…before nine…After Eight…Peppermint and dark Chocolate…I've literally just got that…seriously it's been 2 weeks…)
The wicking channels are huge so they will accommodate a fair bit of cotton but as is always the case with this kind of system don't over stuff them or it will choke your liquid flow…trim them so they just sit flush with the bottom of the channel…and you are golden…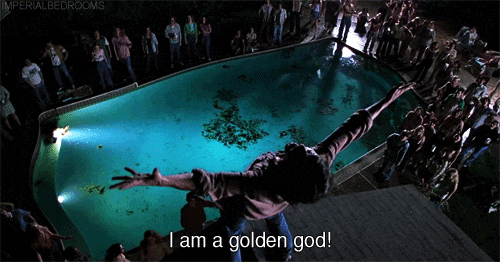 (sigh)…everyone thinks they're a god these days…let's just put the record straight, There's only one god…and everyone knows that that …is Morgan Freeman …
Putting the whole thing back together is a little tricky at first but once you get the horns into their respective inlets it goes together…unpleasantly…no really…it makes some very strange clicky and scratchy noises as you tighten it up, It's everything coming into place obviously but if you're the kind of vaper that loves silky smooth threads then…just like the deck…it's gonna fuck with ya…and on top of that, getting it just right so that the picture of Zeus's face on the chamber sits in full view right in the middle…is an enigma sent with only one purpose…yes you've guessed it…to fuck with ya.
Once I had it all together and filled up…without spilling it all over the flush top fill…it was time to see what all the fuss was about…
The Vape
Like I mentioned earlier it's not the quietest tank, it's not the loudest either but all that gubbins with the airflow system definitely effects the volume especially if you have it at full bore, but then…he is the god of thunder so I guess noise is his signature, incidentally if you do have it balls out then it is quite a free draw, DTL vapers only, even closed right down the Zeus will not accommodate MTL vaping at all. The second thing I noticed was how unimpressed I was with the flavour…at first…it turns out that those coils Geekvape provide in the package…are not only coiled the wrong way…but are also a bit shit, to get the best out of the Zeus you should absolutely throw those things in the bin and go with something a little more substantial. I had one of Phillip Turton's coils left over from a review I did for him months ago…a multi core fused clapton…forgot I had it but seeing as I only had one and this was a single coil tank…it was almost like divine intervention…I felt like Perseus when he was given the sword from Zeus himself…this was Zeus's weapon of choice…and I shall wield it for him…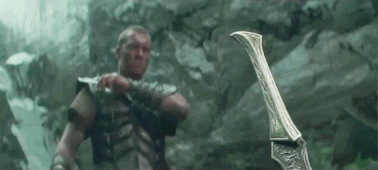 The difference was instantly noticeable, the flavour production doubled as a result…much more like it.
I wouldn't go as far as to say that this is an out and out flavour machine though, I know that there are a large swathe of vapers that swear by single coil tanks to give them better flavour but…I'm not one of them…each to their own and all that but I don't understand the science behind that way of thinking, in my mind…more flavour comes from more vapor delivered in a concentrated burst which I only feel I get from a dual coil set up on a dual battery (or lipo) device set in the higher watts, and it's the same with the Zeus for me, it's good flavour, don't get me wrong, but my benchmark for flavour production in tanks was set by the Ammit dual RTA and so far…nothing else has matched it for me, and the Zeus doesn't either.
The Zeus is a very nice vape, above average if I am honest but ground breaking?..debatable…next best thing?..hmm doubtful, it will gain it's fans from the single coil brigade but I have a hunch that this particular god…may not be remembered as the tank of 2017.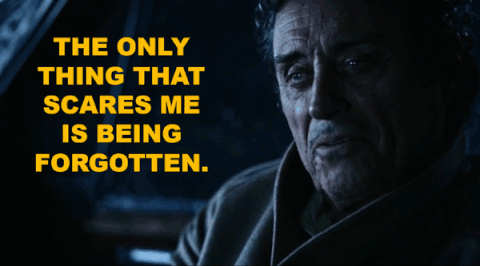 Thou shalt not anger the gods by disrespecting the specs list… Thou shalt offer them freely with nothing but joy in my heart, with hope that they are short and…stuff…really not cut out for this religious malarkey…
The Specs
Improved top airflow eliminates leakage while providing smoother intake
Simplified refill system for quick access
3D airflow from both the sides and bottom produces outstanding flavor
Both 510 and 810 drip tips included
Specs:
Capacity:4 mL
Size: 38 (H) x 25 mm (D)
3D Airflow from both sides and bottom
Top fill
Kit Contents:
1 x Zeus RTA
1 x Allen Key
1 x User Manual
1 x Spare Glass tube
2 x Shit Coils
1 x Spare parts polybag
1 x 510 delrin tip
1 x 510 drip tip adaptor
1 x 810 drip tip
It would seem my payers were answered…fancy that…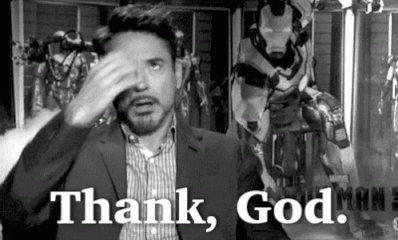 Final Thoughts
My final thoughts on the Geekvape Zeus RTA will be that yes… it is a very well (overly) thought out tank that at first glance just looks like a chaotic over engineered mess but…it works, and it works well. The airflow is …interesting…the flavour is not incredible but very good and the cloud production is what you would expect from a single engine device. Something I didn't mention (totally forgot to take a picture) is the protruding gold plated 510 pin which I think would make this tank hybrid compatible so I guess that's a plus for those that are that way inclined…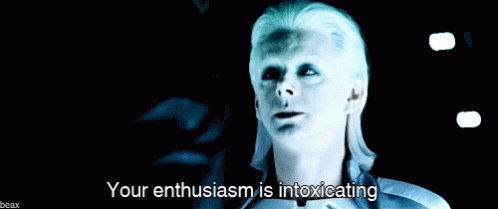 All in all it's a good tank, It's leak proof due to the top air flow AFC which is always a bonus and it does everything you would expect it to at a level that makes it…good…just not amazing…that being said…the one redeeming feature for me…is the way it looks because man is this thing cool looking, and no more so…than when you pair it with a mod that's the same finish, I honestly think that sat on my Voopoo Alpha 1 it becomes one of the nicest looking set ups that I own…
And I think it is this reason above all else that will make it popular…can I recommend it?..sure…if you like single engine tanks you'll probably love it…personally I think it's over hyped but as is the case in everything with vaping…it's all subjective…as is your choice of colour should SS not float your boat…
The Zeus will fuck with you, I can't think of a better way of explaining it, it's annoying to set up, it makes you wince when you screw it together and there is nothing aesthetically pleasing with the build deck at all…it's just…fucking…ugly, but then…you do get it all together and look at the thing and think…yeah…I fucking hate you…but …I fucking love you…a bit like marriage.
The Price
Again…distinctly average, priced to sell at £28.04 / $36.99 currently with 33% discount at Heavengifts, which I would be more than happy to part with for a well made 25mm RTA, And I can shave a little off that for you too if you add code APUGS15 at checkout which brings it down to £23.83 / $31.44 …and I think that's right on the button…find that deal here…
Geekvape Zeus RTA - 33% Discount
As ever if you would like to see how the Zeus scored against other less godly bits and bobs then please feel free to pop on over to Steampugs and while you are there check out the rest of the Steam teams reviews or maybe just have a peruse around the SP shop where you will find a wealth of bargains.
I just hope I haven't angered Zeus too much for not completely falling in love with his tank, I hear he is quite the forgiving god who doesn't hold grudges of any magnitude with anyone…ever…right?..I'm safe right??..
Until next time…maybe…
Pugs.