"Please be good please be good please good please be good" (tares open the courier bag like a 4 year old unwrapping their birthday present)…This was me last week when 'that' vape mail arrived…despite the run of amazing products I have had to review lately this I was looking forward to the most…This…was love at first site when I saw it online months ago…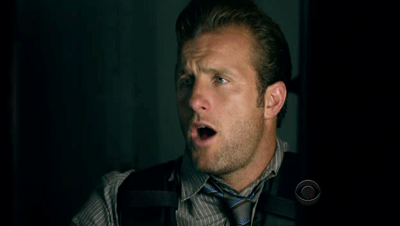 Nothing else had as many hits on my website shop as this device…every time I check my site stats there it is sat at the top of the hit list every single day…without fail…the interest in this little kit is nothing short of staggering, And from someone such as myself who looks at most of today's advanced vape devices like a cave man would look at an iPad I can't help but be slightly confused by the attention…even from myself…over something as equally simple as I am…so when asked 'why is everyone checking this device out?'…the truth is…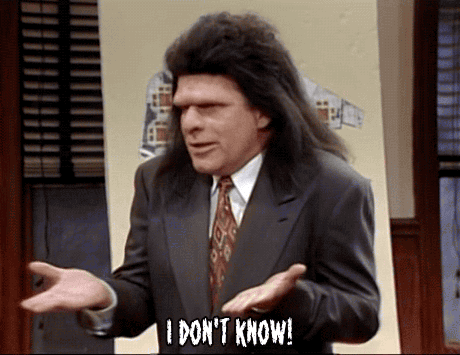 ---
Hello once more my little sub ohm soirée, back again with more of the same…only different…? why different? I hear you ask (really?)…well for once I have something that lacks the bells and whistles, no settings to learn, no optional computer software available to fine tune your device to your liking, no super advanced chip that claims to give you the next 'best thing' in vaping, no button configurations to get your head around, no screen to squint at, no TC mode, no wire choice, no TCR settings,…nothing…a device that in today's vape market…is a go-kart on a formula one track, so why?..why does everyone want one?..how can something so simple be so …good?..well …only one way to find out…courtesy of my bosom buddy @June at Gearbest …I give you…The CoilArt Mage Box Tricker Kit…
Now I'm more of a stainless steel kinda guy truth be told but even I went gaga when I first clapped eyes on this black beauty, it is one sexy looking device, something about the way it looks, the simple design, the deeply engraved logo's on the side panels that catch the light, the mirror finish front panel…
And the understated Mage RDA sat on the top…it just all comes together beautifully and simply. Admittedly the wolf howling at the moon engraving on the side panel might not be to everyone's taste, the same goes for CoilArts love of their logo emblazoned all over it including the RDA cap but for me personally it all just works…I thought it was so sexy that I even prepared myself before using it for the first time…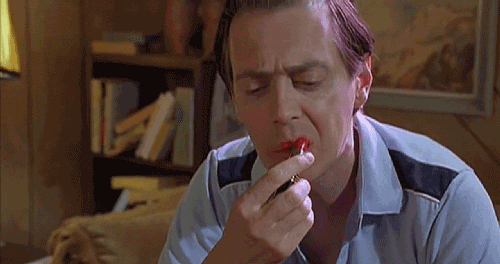 Now the very first thing that came to my attention when I opened the large box it came in was how small it was, I was expecting something a lot bigger but the Tricker Box is very compact and fits in the hand beautifully…it's as big as it needs to be to house 2 x 18650's and nothing more, which only adds to it's simplicity but doesn't distil any kind of intimidation whatsoever with regards to what this new prince of darkness and it's 'Bark at the Moon' motif promises to be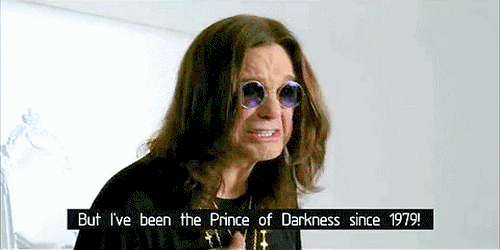 The side panels on the Tricker are slid down with your thumb on both sides, a bit odd I thought but the reason soon became apparent the first time I had to change the batteries, there's no ribbon to help you and they are very snug…slide down the back panel however and you'll notice a large poke hole in the middle to push the batts out…nice.
Certainly a better way of dealing with your batts than the last Prince of darkness…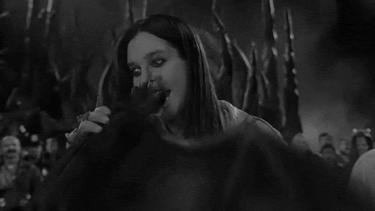 Once you have them in and you replace the side panels (with a strangely satisfying 'clunk' as the magnets do their job) there really isn't anything else for you to do…5 clicks on…5 clicks off on the super flush polished fire button (in this pic the mirror panel still has the protective film on)
That is all she wrote, the rest comes with trial and error. You see the power is adjusted by your normal old skool potentiometer on the front of the box (a dial to you unknowing folk) just like the kind I have on my PWM mods and normally the choice for most people that build their own devices, it just seems like an odd choice in this day and age yet I have to be honest…I think it's what first drew my attention to it, namely because I use my PWM mods 95% of the time…all you have to do is find your sweet spot.
Of course there is something you really need to be aware of…you need to brush up on your Ohms law, there's no resistance display…there's no any display…all you have are the 4 little blue led lights behind the mirror to tell you your battery level and that's your lot…so don't skimp on your batteries (30a min) and check your build before using it (0.08ohm min)…because you're dealing with an impressive 250w max output here…a wolf in sheep's clothing?
More like a Wolf in Wolf's clothing to be fair.
Which brings me nicely to the crown on this prince of darkness…the Mage RDA.
The Mage RDA is a 24mm no nonsense dripper that incorporates an adjustable Kennedy style airflow and a duel flat double hole post design much akin to the twisted Messes and all encased in 24k gold plating, like I said…no nonsense…and it also fits a goon sized drip tip.
It doesn't have the biggest post holes in the world but more than adequate, it does however have one niggly issue…the damn grub screws, they are philips and they are DEEP…you need a very fine screwdriver to get right in there and in this instance I totally would of gone for hex screws, or round top Philips…still, they did the job with the poxy screwdriver they supplied…I don't how long they will last though.
All in all it's a beautifully made deck and is as simple to build on as anything else out there.
So that's the set up…using the thing is child's play…if children played with high power electrical potential bombs that is…which thankfully …they don't…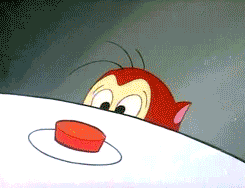 Set the dial (which oddly goes up to 8?)…and you are good to go, and here lies the best thing about the whole damn package…man can this thing hit, I started it on 3 and was massively impressed firstly with the hit time, it's straight there, and secondly with the power on tap, I nudged it up to 4 and considering I mainly use high power lipo driven mods it soon became apparent that this wolf can slap you shitless if you're not watching…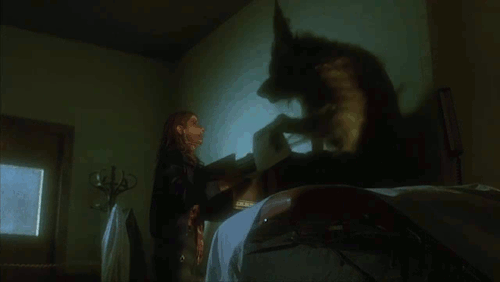 What an exceptional vape though, the airflow is adjusted by simply twisting the top cap and there is enough there to blow your biggest fluffys, If it's flavour you're after however then just give it a twist, turn it down…and taste the rainbow…
As I mentioned earlier the only display on the box is the 4 blue led lights hidden behind the mirror panel that indicate your battery level, Power was full on right down to the last blue led (I presume 25%) and even then it kept on going for quite a while before the inevitable happened and all 4 lights flashed just before this little puppy went to sleep…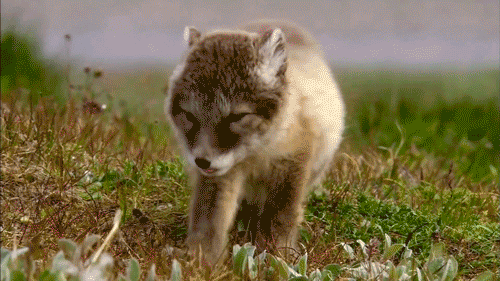 Now for the next part, I am hopeful that the specs list will be just as simple as the rest of the device…
Main Features:
MAGE Box Mod:
Output voltage: 3.5 - 6.6V
Supports 2pcs 18650 battery ( not included )
Max wattage: 250W
LED battery indicator
With engraving logo
Material: aluminum
MAGE RDA:
Bottom airflow
Gold-plated deck
Thread: 510
Derlin drip tip
Material: stainless steel
Product weight: 0.1810 kg
Package weight: 0.2860 kg
Product size (L x W x H): 5.40 x 2.40 x 12.30 cm / 2.13 x 0.94 x 4.84 inches
Package size (L x W x H): 11.00 x 11.00 x 3.50 cm / 4.33 x 4.33 x 1.38 inches
Package Contents: 1 x Mod, 1 x Atomizer, 3 x Insulated Ring, 4 x Screw, 1 x Screwdriver, 1 x Vape Band
hmm…a little more than expected…you'll notice one thing though…
NO
FUCKING
COILS!
I mean seriously…you're called 'CoilArt' FFS…put some coils in!!..it's meant to be a kit!!..it comes with a fucking vape band for crying out loud!..on an RDA??..eesh…give me strength.
So…onward…My final thoughts on the CoilArt Mage Tricker Box Kit would be that yes, it's as good as I thought it would be, it's an absolute blindingly beautiful kit that gives you everything you need (except coils) and nothing that you don't. If you are a straight shooting wattage vaper who loves to drip (like Moi) then this is made for you, it's super compact, elegantly made and bites like a wolf, It couldn't suit my style of vaping any better if it tried…and it's just so simple, it's the kind of device you can get and once you set it up you will already be completely familiar with it…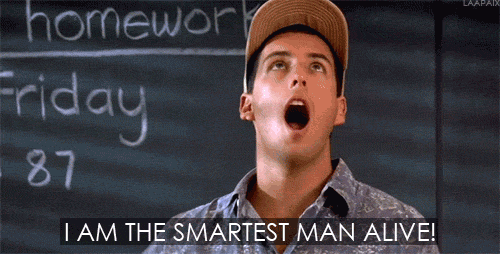 Now…if you go on to CoilArt's site they are still touting this device at $117…now that's just way too much, I mean it's awesome…but there isn't much to it, they have no right to charge that much for it, thankfully it can be found for a lot less, If you follow the link below to my shop you can buy yourself this amazing kit for around half that…a mouth watering £50.37/$65.24 which is an absolute steal.
CoilArt Mage Tricker Box Kit - Half Price Flash Sale
I don't know how long it will stay at that price for though so jump on it while you can!
Until next time
Yours eternally vapeful
Pugs