@Cutlass92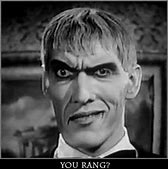 @bradleyb5155, I got mine from amazon…
in Dec of 2017 I bought this one.

current price on amazon $42.99
works great only problem was no temperature control heat either on of off… I used a digital thermometer I bought from Wal-Mart to watch the temperature. and it still works just fine.
---
---
bought this one this past November . and it arrived dec 6.

current price on amazon $58.99
worked great until it broke 1 week later… defective motor waiting on manufacturer to mail me a new one. when it was working it worked better than my old mixer. has a stronger magnet and temperature control…
of the two I probably would recommend the first one since I have had it a year with no problems. the second one while it worked I did like it and was impressed that it worked a lot better than my old one. but the verdict is still out on if I would recommend buying the second one…base on a factory defect… and been waiting almost 1 month for them to mail the replacement.
---
edit:
if it helps I mix anywhere from 15 ml to 1,000ml depending on what I'm mixing.