The man was one of my many influences!
Dick Dale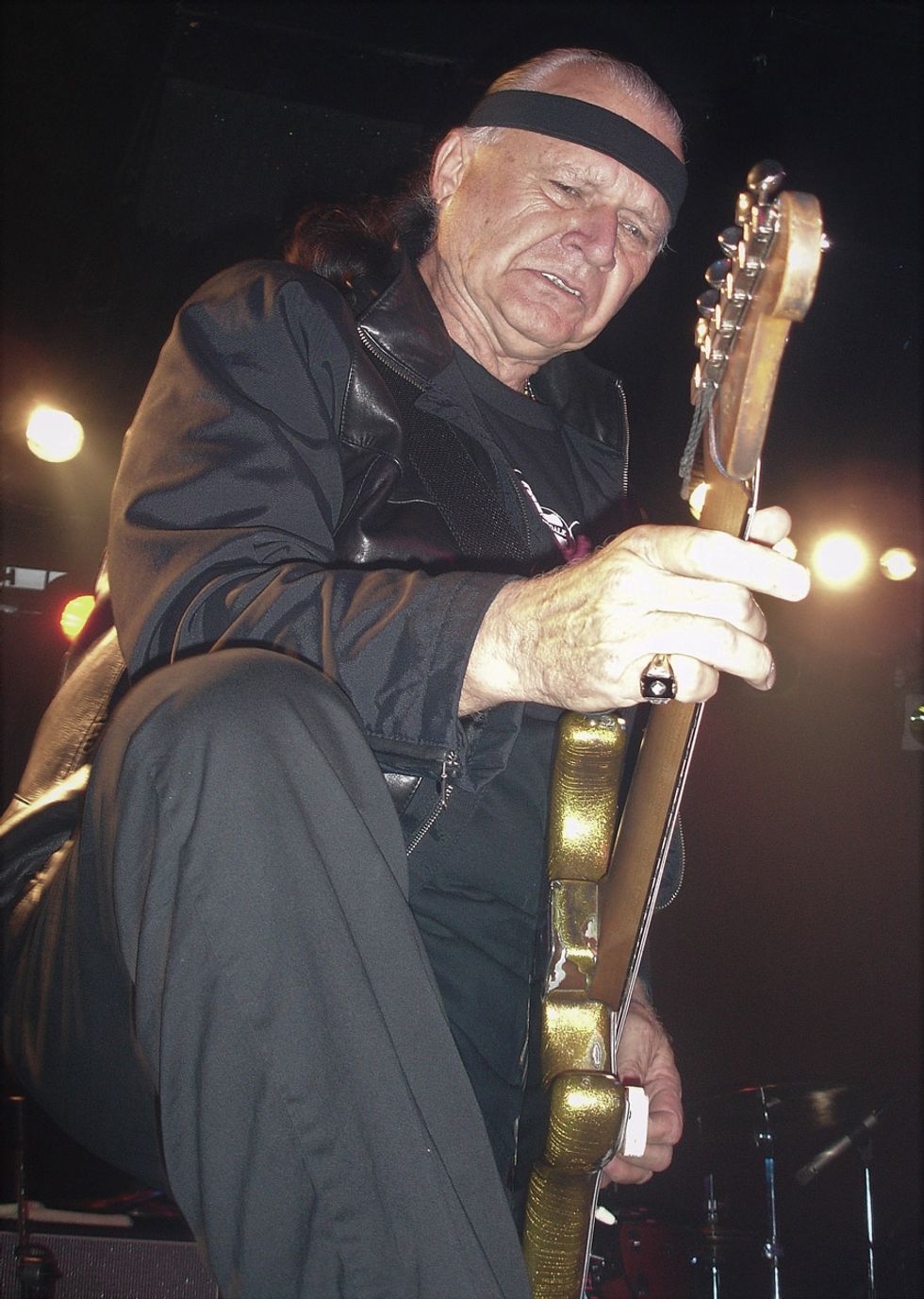 Sadly, I didn't know of Dick Dale until '94. The opening credits intro music of the film Pulp Fiction changed that for me!

Misirlou, such a classic even Tarantino was a fan.
A few years ago I learned of Dick Dale while researching Link Wray. R.I.P.
Oh I didn't notice the "auto correct" on my phone.
Ha…the bass player chokes at 21:02. No more gigs for him!
Gotta respect a guy that can jam like that on an upside down backward guitar.
I know right. He learned everything inverted when all he needed to do was get a lefty guitar.
I read that Fender only made like 5% left-handed vs standard right-handed back then. By the time Dick Dale could even afford one he was already used to playing inverted.
Hendrix at least strung his as a lefty.