Does anyone know where this is hiding now or has it been removed?
@woftam Honestly I hadn't paid attention to that. When checking this thread, I have my typical 2 reply buttons over laptop/Firefox. 1 directly under your post, and one at the bottom of the thread. Trying to remember if I've ever seen "as new topic" as an option. Will check on mobile later.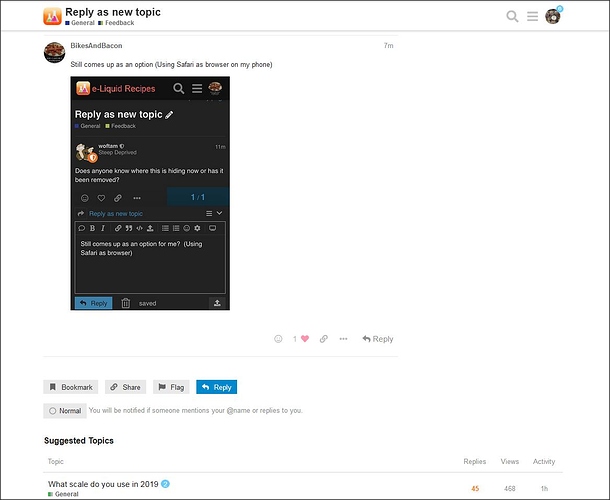 Just checked again @woftam, if I choose either of the two reply buttons, it does show up as "as new topic".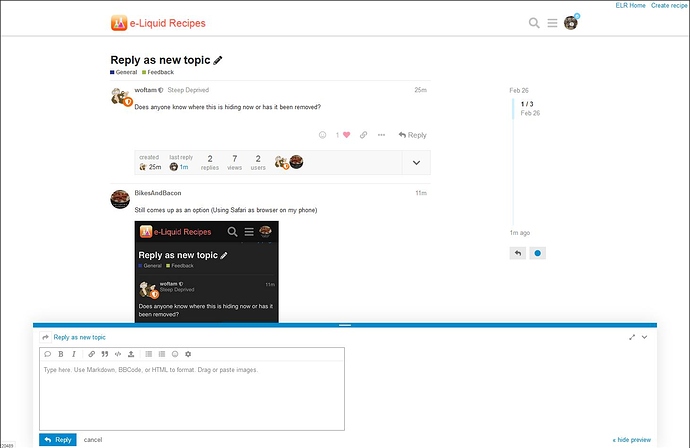 Hmm weird cleared cache and now it is there, it did used to be on the link screen from memory.
Cheers will close this off now