Hi everyone! Hope everyone is well and enjoying these days of Easter.
The main goal of the topic is to find out if anyone has ever tried a specific e-juice liq. It doesn't seem to be widely known, so it is possible that many of you guys never tried it.
The brand is called (yes, a large name): "Nitro's Cold Brew Coffee", and coffee is not the recipe's flavor itself; this brand has like 5 different juices and this full name is labeled on all of them.
The flavor I'm trying to clone is "Almond Cappuccino", and it is pretty much different of any other vape juice I've ever tried. Looked up on other vape recipe sites but can't seem to find any clone recipe of this one, and I'm having a hard time trying to clone it up.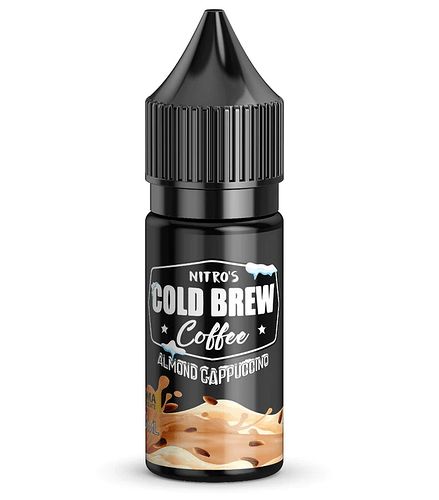 Uploading a picture of this juice. Hope any of you may have any ideas, because I'm not even close to it.
Thanks and cheers!