(Dark Star Vapour- Hypnos)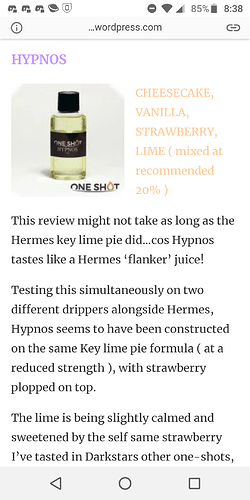 *Because this has been discontinued I am adding a screenshot of a description.
kind of upset…… i usually order a bottle shot from a company, it's an Italian cheesecake
(classic cheesecake bursting with vanilla, strawberry and lime)
the problem is they've discontinued it.
so was wondering if anyone had the recipe for it???
i know the obvious of what flavours i need but no 100% on the percentages id need to mix it.
thanks in advance