Hello. Did anyone make a clone of Malibu meltdown (Fresh pressed) I need the recipe for a friend.
Malibu Meltdown E-Juice by Fresh Pressed is an exceptionally natural-tasting assortment of delicious fruits. A select grouping of crisp New Zealand kiwis, refreshing watermelon, and mixed wild berries makes this tropical treat more of an adventure than a simple e-liquid. You will enjoy the various fresh fruit flavors shining through with every inhale and exhale, enabling you to vape this juice for weeks at a time without tiring the tongue.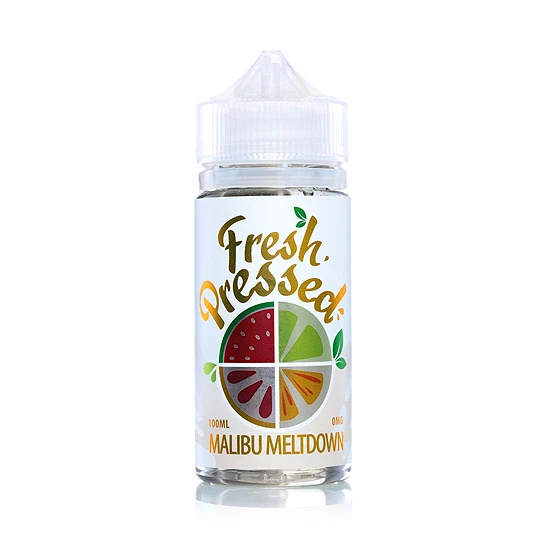 I know very well the ingredients of the recipe I only want the percentage of the aromas.
I put that info there since not everyone is familiar with that liquid. It helps when the flavors are explained.
What have you tried? if you havent tried anything, take the flavors one at a time and see how much you think there is of it… then put it all together.

Not too many here buy commercial juices or have recipes just sitting, but maybe do a search on the recipe side, you might come closer there…
for example… there is kiwi and watermelon in it… find where you taste those 2… the wild berries will be the one to stump you… and only those that vape that can tell which berries they have used.
I am trying to make it with basically kiwi and watermelon. As you said I am searching where I can find wild berries. In the original recipe I am tasting also coolada in it.
so it has a chilling agent…

I'd save that and sweeteners for last… focus on the base flavors first.
I would google wild berries and see if anything sparks your ideas…
Are you talking about which flavors are in the description or actual ingredients for the recipe? If it's the latter, it shouldn't be too difficult to come up with the recipe…
Test your flavors separately to gauge the strength and then throw them together.