Hello. Does anyone know how to replicate Liqua Cuban cigar? I would really love to get the recipe. Thank you!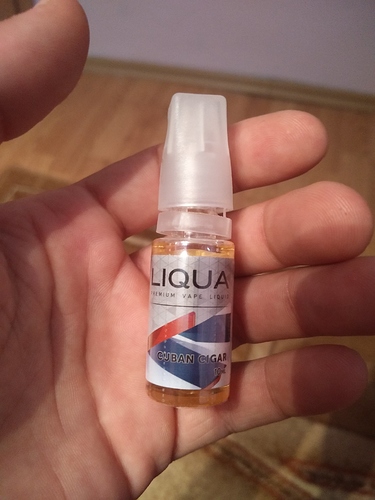 Here is a description I found
Smooth flavor and a sweet finish provide the distinct taste of a true Cuban cigar.
The description and a picture isn't going to help a lot. Could you possible help describe what it,taste like to you and what have you tried so far to recreate the juice?
I can say the mix is made with Nuts, peanut butter, caramel and tobacco. I think this are the main ingredients but I didn't try to mix them myself so far.
According the notes on this one, it looks adaptable. Something nutty, CAPs Caramel.
Replication for a 1 for 1 clone will be difficult but you may find something even better when you experiment.
Thank you. I will buy some liquids and try to mix them.
Hi Alexander17,
I'm also looking for a clone for this one as it was one of my favorites during my early eGo pen days. Problem is that Liqua's product doesn't perform very well on a dripper, and I'm not 100% sure that it's only because the high PG content. As I usually don't vape lower than 70w, I need to come up with a recipe that would cope with the high temperature.
Thus far, I think RY4 Double to be the closest tobacco base note to Liqua's Cuban Cigar. Of course, it needs some other nutty notes as the most noticeable flavor profile in it would be toasted walnuts in my opinion. I ordered some more flavors to work with, so I'll let you know if I get any closer or if I find something with a similar flavor profile that's worth sharing.
Please let me know if you've had any luck from your end. Cheers.