The Kabuki 510 Review
The Kabuki is a high end tank that utilises the Aspire Nautilus coils.
This is a no compromise "mouth to lung" tank designed for maximum flavour.
Although this level of flavour is available in many Drippers and Sub Ohm setups many people prefer
a tighter more smoking type of draw that this tank provides. This tank is not designed for cloud chasing.
Manufactured in the USA using 316L surgical steel and fitted with a fused quartz tank.
I purchased my Kabuki 510 in the UK from Cloud 9 Vaping for £69.95 The price in the USA is $89
A replacement "O" ring and grub screw pack is available for £2.50
Packaging
The Kabuki is supplied in an inverted plastic screw top jar the tank sits on a holder that is snapped off the lid.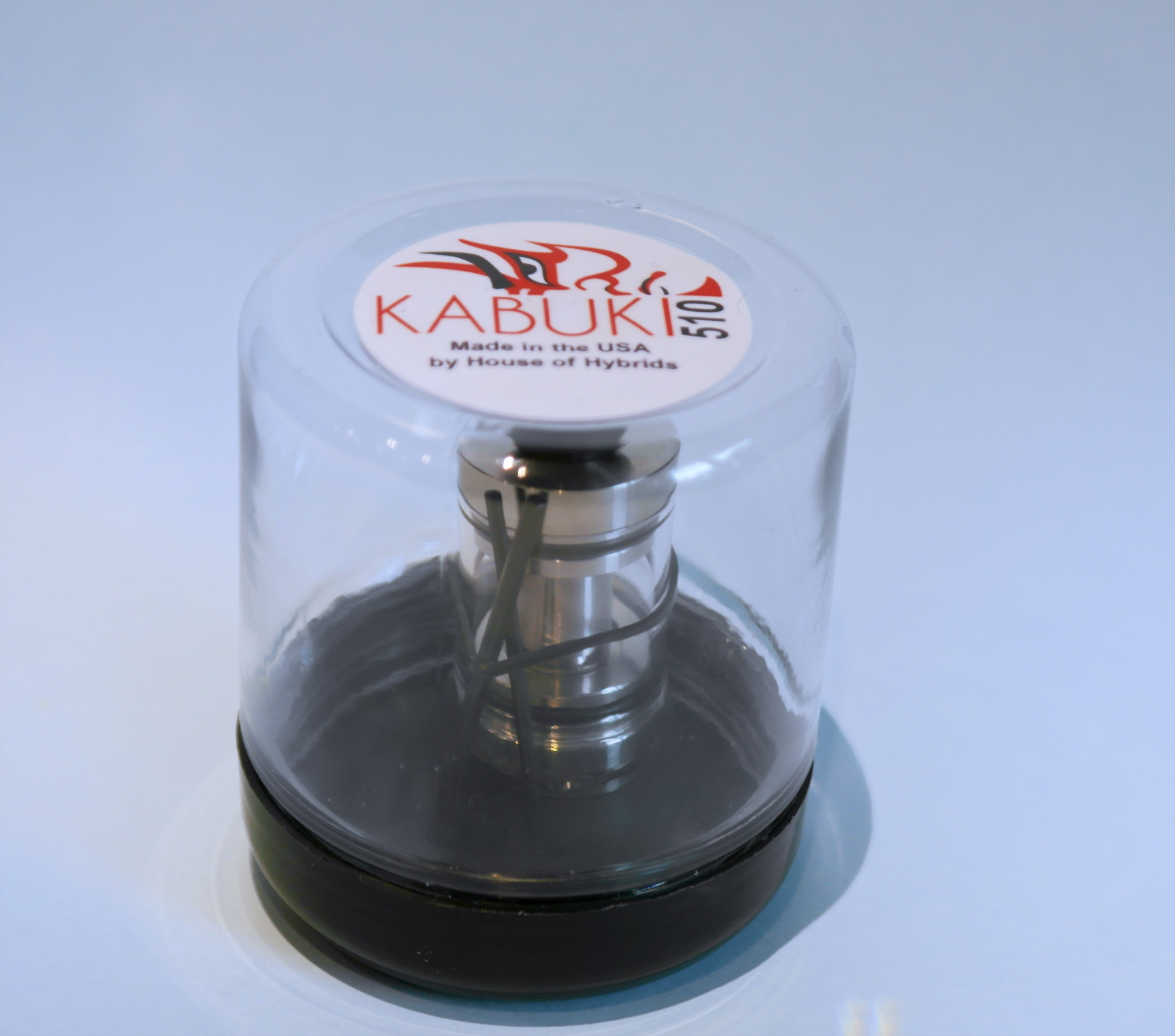 Tank on its holder with airflow and 510 adjustment hex keys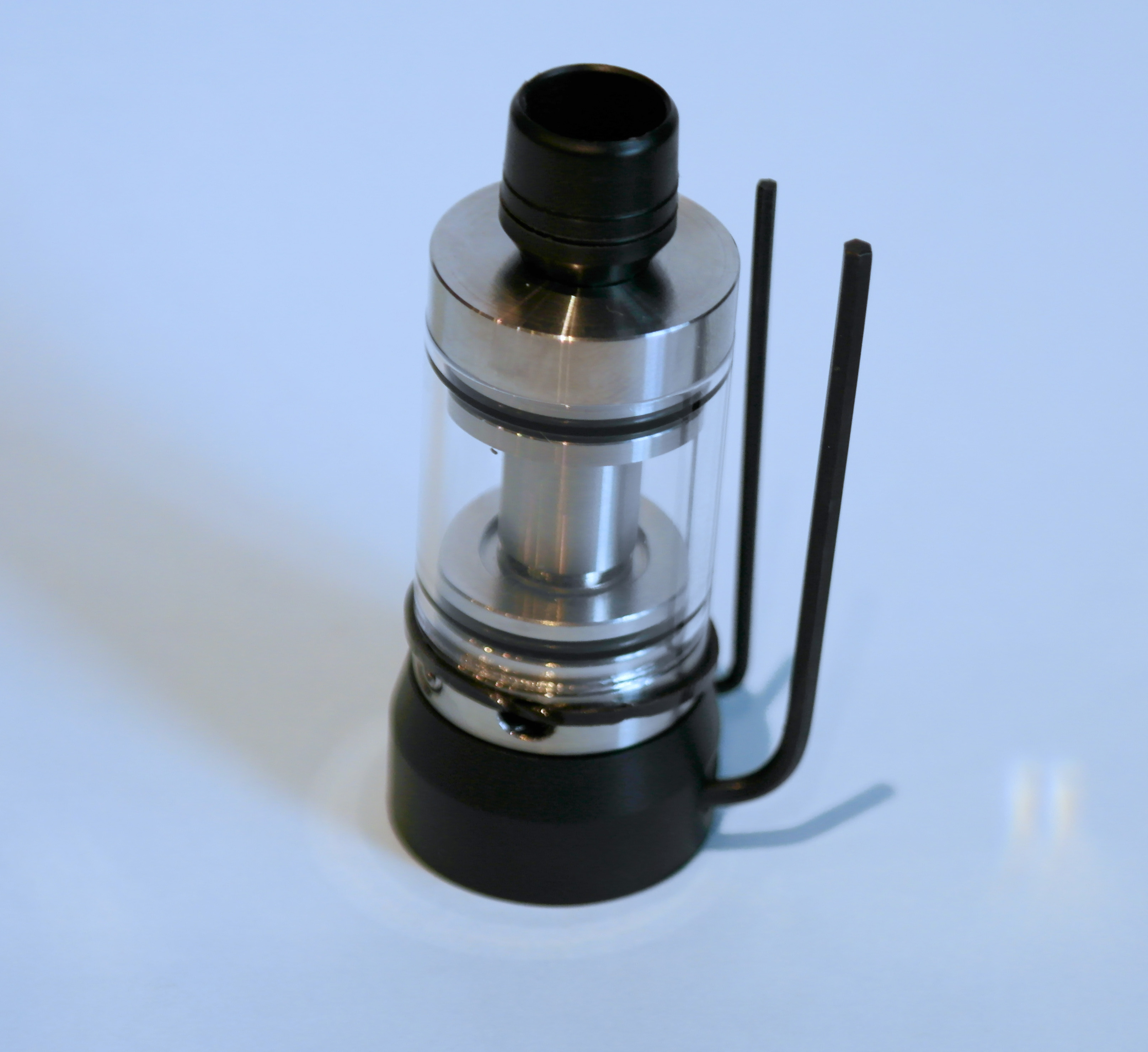 Approximate Dimensions
Width: 22mm
Height: 37.2mm not including thread or tip
Approximate Capacity: 3ml
Kabuki 510 on SX350J Mini and Beyond Vape Silo on Hana DNA40 Mini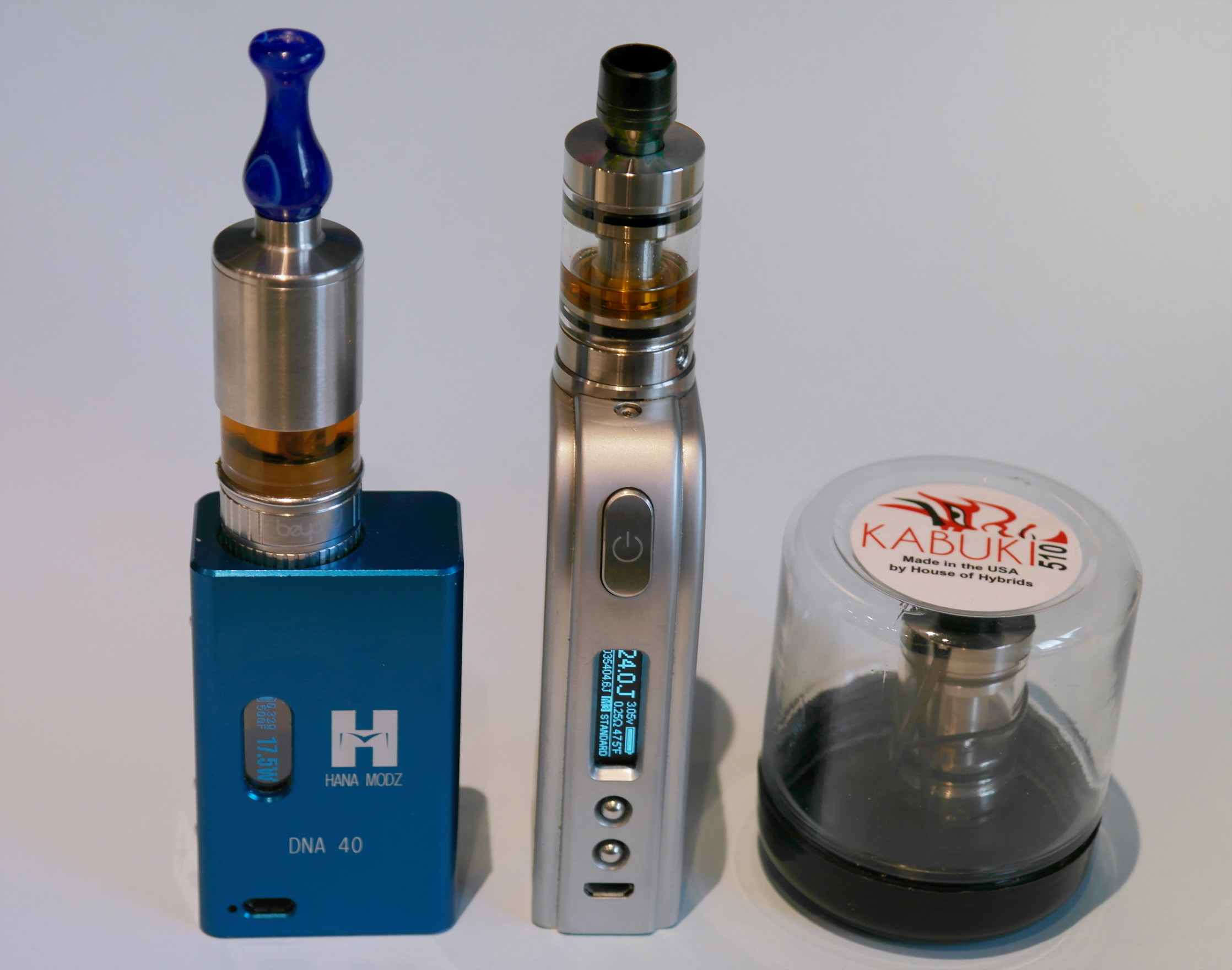 Up Close showing airflow adjustment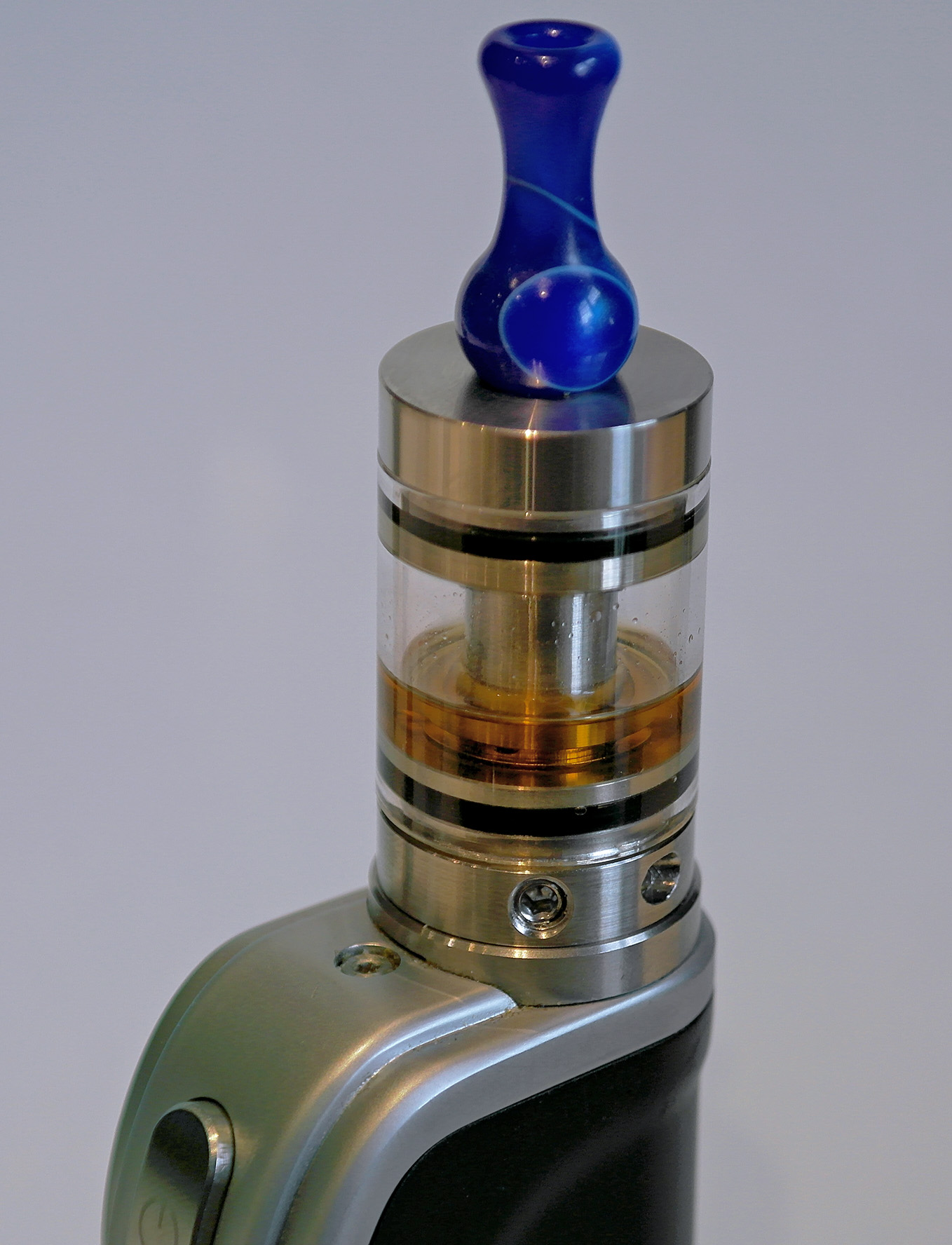 My background prior to receiving the Kabuki
I have used the Nautilus BVC from its release date and switched to the Beyond Vape Silo tanks when they were released. My ADV gear is 4 Beyond Vape Silos running temperature control on both DNA40s and SX350J mods
I use vAir-T Ni200 coils having switched from Vaporshark Ni200 coils.
Conclusions.
It is very hard for me to be unbiased. This is the tank that I have been waiting for.
The build quality and engineering integrity is a vast improvement over the Nautilus or Silo.
The airflow is adjusted by a grub screw enabling a perfect mouth to lung draw.
Once set this remains consistent. Unlike the Nautilus / Silo this system is not a reliability issue.
Filling the tank is easy, however the "O" ring at the filling end does have to be lubricated with liquid on first use.
To remove the top for the first time you insert the air flow hex key for leverage.
Although the initial purchase price is high, the availability of a cheap spares kit should give this tank the potential to last for years.
Flavour
Always a subjective issue, this is my honest opinion.
This is the best mouth to lung tank that I have ever used for flavour
The coil to mouth distance is shorter and the airflow is precisely adjustable.
I don't know what other dynamics are at play I just know that it works amazingly well.
A number of top juice manufactures are now using them for flavour testing.
Mount Baker have there own blue ringed version for sale.
Test equipment and general settings
SX350 Mini 20 Joules +/- 20% 460F +/- 20%
DNA40 20W +/- 20% 460F +/- 20%
Tested with both Vaporshark Ni200 and vAir-T Ni200 coils
Pros
Best prebuilt coil tank I have ever owned
Cons
Price an issue for some.
Slightly noisier than a Silo
Highly recommended thumbs up 9+ out of 10