I realize this HAS been discussed before, as I have just searched and read most of the older posts on the subject, but after reading more than a few, it left me rather confused. If you are TIRED of the whole, "Wow, who makes a cherry that doesn't suck" conversation, please feel free to disregard this.
I did see mention of a few GREAT flavors, BUT, they have been discontinued due to oils or nasty nasties in them I believe ?? I'm trying to gather more recent info, as a friend tasked me into trying to make a Capri Sun Cherry like vape. Well I've had about the WORST luck with cherries, so hence my post.
Here's what I currently have (I think I'm going to TOSS TPA's Mara Cherry, I'm sure it's poison)…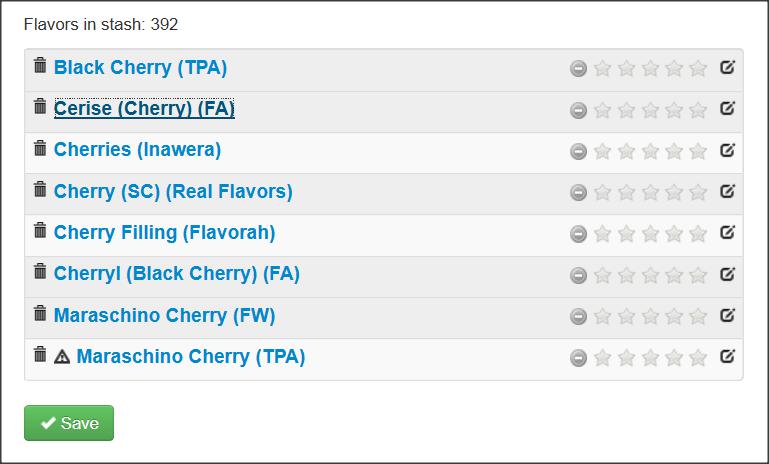 I think I am going to add INW Cherry, and FW Cherry Crush as I seem to recall seeing better rather than worse reviews on them. Despite HAVING more than a few, haven't had great luck (didn't take very good notes either duh) so far.
Figured I'd post a newer post, as in some of the older posts, I saw members mentioning they were going to test/try and post back, but I could not find those responses. Anyone game ??