Looking for feedback and input on this rhubarb and custard recipe. Doesn't appear to be many recipes on the site that are solely rhubarb and custard so put this together as a start.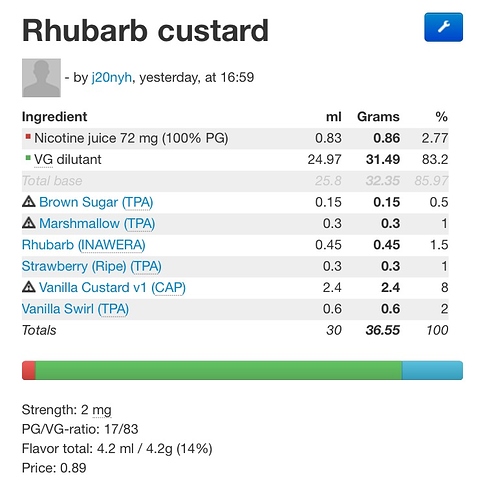 CAP Vanilla Custard v1, TPA Vanilla Swirl, TPA Marshmallow for the custard base, this is the same ingredients used in Clogged Artery Custard II by @TorturedZen so credit to him.
INW Rhubarb for the tart rhubarb + TPA Strawberry Ripe to add a little sweetness and enhance the rhubarb.
TPA Brown Sugar to add some depth to the custard and to add a cooked/stewed effect to the fruit.