Some very good and useful tips. Good find.
So this is the battery I'm using…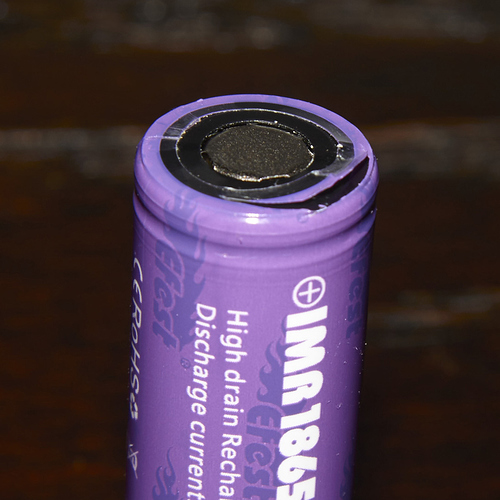 it appears to have a layer under the purple wrap so I thought it was OK, but maybe I should order a new wrap and rewrap it? or recycle it? but it's not even 4 months old…
You should rewrap asap. You're only a few millimeter from making the news.
Oh no…It's gonna blow !!! Seriously, better safe than sorry as the old saying goes. I vote rewrap it…
OK I've ordered some wraps. Hope they get to me before it 'splodes!
50 wraps for $10 so if I manage to do this without blowing myself up I'll have to volunteer my services as a battery rewrapper at a local shop or something…

Thank you so much for that info !!! I have to say the batteries scare me the most. I think more people need to understand the importance and seriousness of knowing this or can be very dangerous.