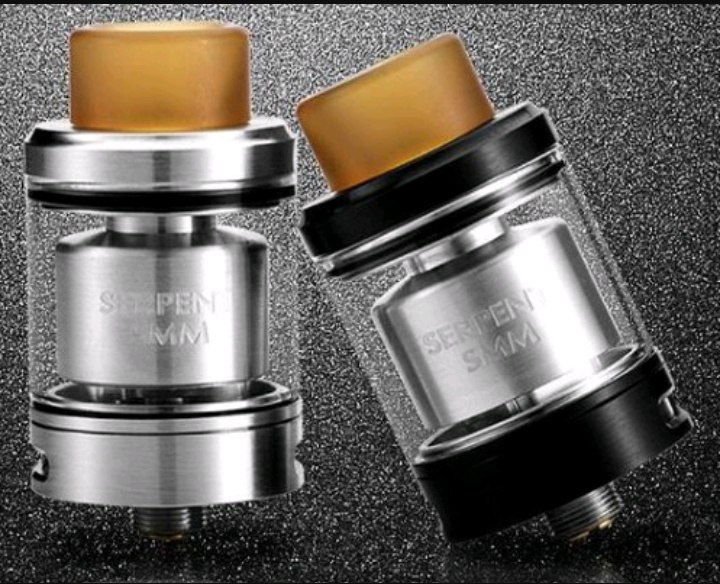 I see Suck My Mod has added his name on to yet another product…The new Serpent Mini
https://www.heavengifts.com/product/WOTOFO-Serpent-SMM-RTA.html
It's 24mm like most new tanks, holds 4 mils of juice, comes in 2 colors (silver and black), ultem drip tip and a new deck design. Well, not a new deck design but a better one imo.
I never used the 24mm Serpent mini but own an original. I love that little RTA even though I have to fill it up every 30 minutes or hour. The new version being 4 mils will be much nicer. I hated the drip tip on the original as well. It gets hot if I chain vape and collects lip gunk like crazy. That problem is taken care of with an ultem tip on the new version.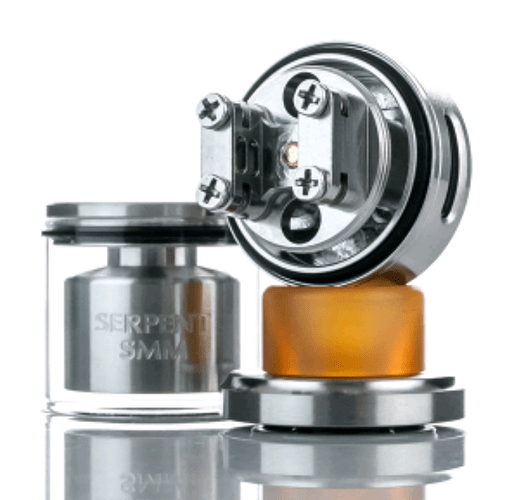 The build deck works close to the same as it always has except with a few changes. Before, there were only 2 post holes to mount your leads. Now they've added 2 more post holes so you can wrap coils in any direction (over or under). Bottom airflow remains but I can't see where it comes in just from looking at pictures. Maybe from the posts?
Any thoughts?