For the last two years I have been a regular contributor on the Joyetech Social site. I own many of their products and use them regularly. In the past they have sent me some of their entry level devices for testing and feedback. I am always happy to help and free gear is always nice.
Today I received an unexpected delivery from DHL.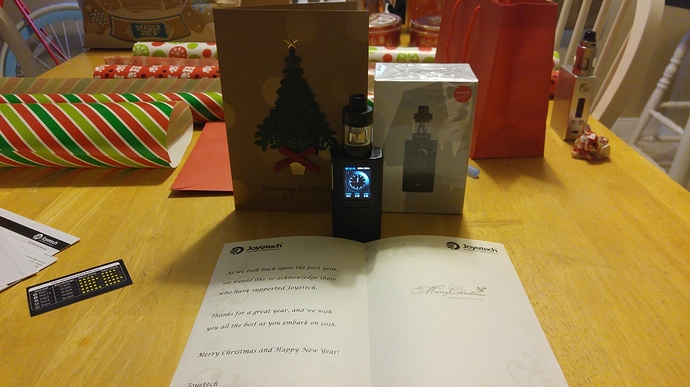 This Espion Kit is beautiful! It looks and feels like a premium mod. I just got it so I will wait to give it a review but I'm really liking it so far.
Thank you Joyetech!