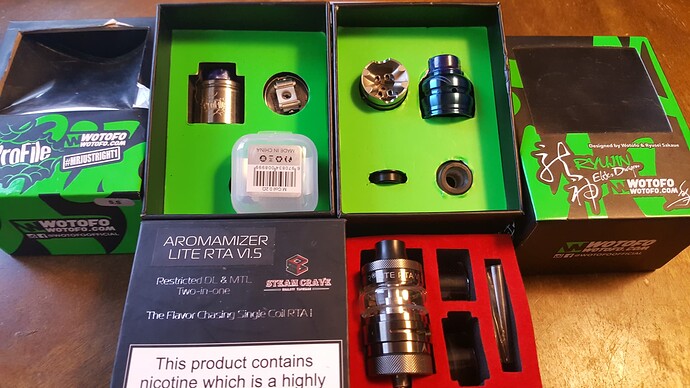 Finished putting a build on two of these and now I remember why I always have stayed away from small single coils
Tha Elder Dragon wasn't bad but putting a buil on the rta was he)), because it's so small,
That being said, I'll never use them. Maybe the elder dragon if I had a good regulated squonker.
@Dan_the_Man
, I thank you were wanting the Elder dragon, it's yours if you want it,
It will have to wait till after the holidays as I'm broke and can't send anything out.
Just let me know and I'll hold it for it for you