These are pics from the Cranston Fire in Southern California. These were taken in the parking lot of my office in Palm Springs.
Before. This was during the humid week from hell last week: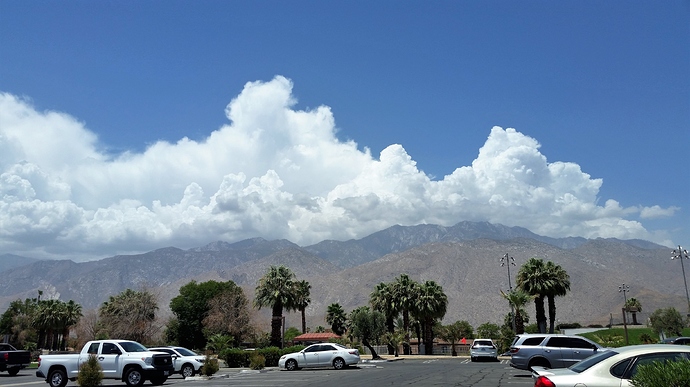 After. This was taken yesterday at lunch time: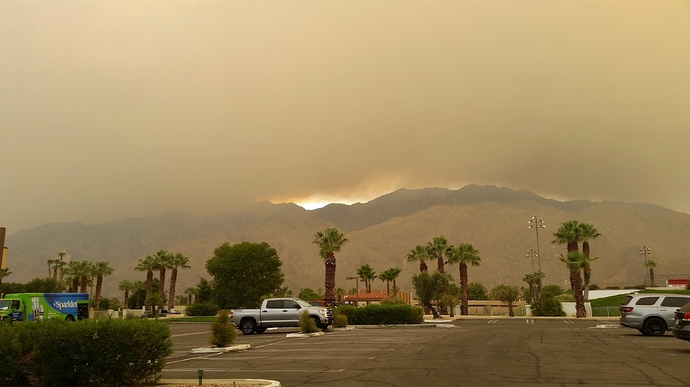 The wildfire is actually on the other side of the mountain. What you're looking at is what rolled over the top. The ash fall looked like snow.
There are currently 14 states undergoing massive wildfires. Be safe everyone.