Hey, guys. Good news!
Snowwolf just released two new products: Snowwolf P40 Mini Kit & P50 Kit.
Snowwolf P40 Mini Kit features a built-in 1100mAh rechargeable battery with USB Type-C port and the IFV960 smart chip with 40W max output. Different from the previous product, P40 Mini innovatively brings a new Smart Wattage Curve Output, achieving the best balance between power and taste. Moreover, the auto mode can recognize the coil used automatically and RBA mode offers your DIY enjoyment with Taze-ε RBA Coil. Constructed from aluminum alloy, the small, portable yet powerful P40 Mini Pod with 0.42'' OLED display can hold up to 5ml e-liquid, making refilling quite easy and quick.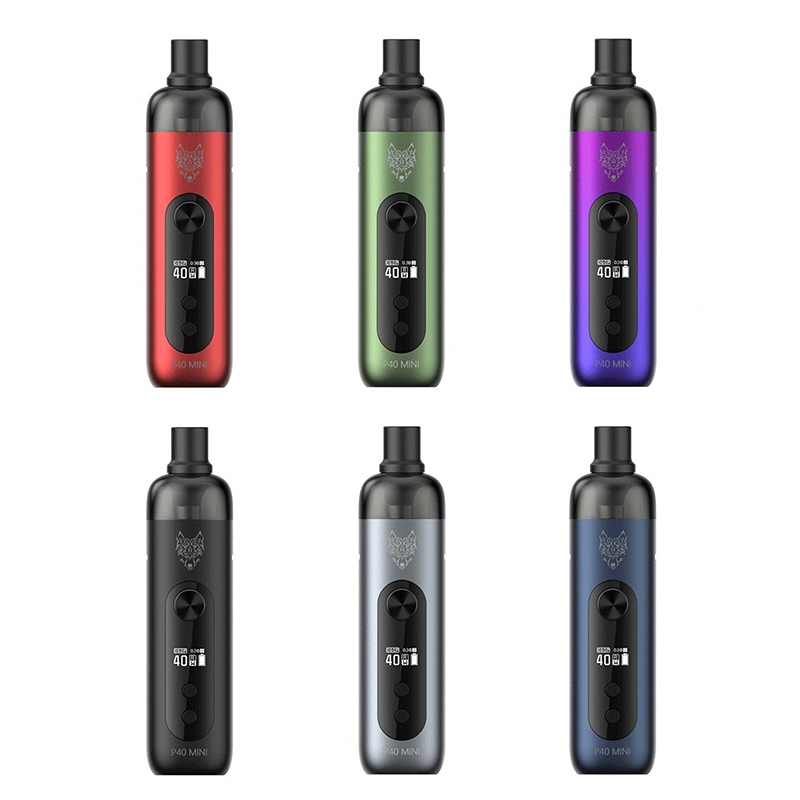 Parameters
Size: 105.5mm26.5mm27.6mm
Materials: Aluminum alloy+PCTG
Battery Capacity: 1100mAh
Wattage Output Range: 5-40W
Working Mode: Intelligent Constant Power Output
Working Voltage: 3.2V~4.2V
Output Voltage: Gradient Power Output
POD Capacity: 5ML
Fill Method: Side Fill System
Resistance Support: 0.25ohm - 3.0ohm
Display: 0.42" OLED Screen
Charging: 5V/2A
Charging Interface: USB Type C
Colors: Black, Space Gray, Indigo Blue, Rose Red, Midnight Green, Rainbow
More info you can see in [Coming Soon] Snowwolf P40 Mini Pod System Kit 40W 1100mAh
---
Snowwof P50 Kit adopts the touch color screen intuitively and IFV960 chipset, realizing incredible response speed and offering intelligent coil recognition while outputting large clouds of optimal vapor. Coming with integrated 1250mAh battery which supports fast charging 5V/2A, the compact P50 Pod with zinc alloy body is durable and stylish in hand. At the top sits a 4.5mL refillable pod featuring side fill system, while the bottom accepts coils from the Snowwolf TAZE Coil Series, offering three different coils and an RBA option that caters to those that love building.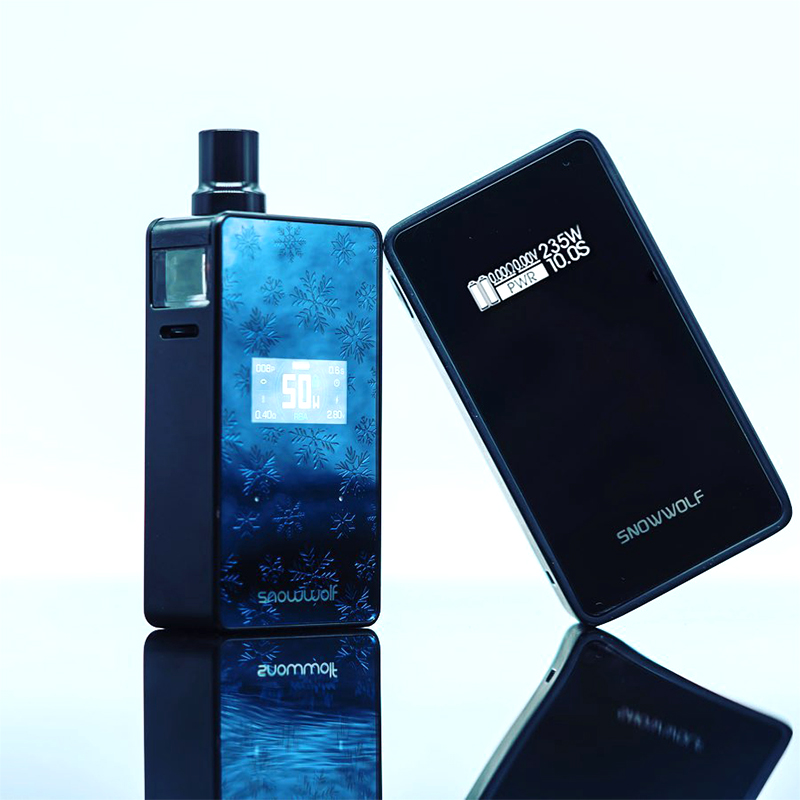 Parameters
P50 Pod
Size: 4017.741mm
Resistance: 0.6ohm
Capacity: 2.0ML&4.5ML
Fill Method: Side Fill
P50 Mod
Size: 764022mm
Materials: Zinc Alloy+PCTG
Battery Capacity: 1250mAh
Wattage Output Range: 5-50W
Working Mode: Intelligent Constant Power Output
Input Voltage: 3.4V~4.2V
Working Voltage: 3.3V~4.0V
Output Voltage: Gradient Power Output
Resistance Support: 0.25ohm - 3.0ohm,
Conventional 1.0ohm; 0.6ohm; 0.3ohm
Charging Interface: USB type C
Recommended adapters: 5V/2A
Display: 0.96" OLED Screen
Colors: Black, Indigo Blue, Midnight Green, Rose Red, Gold, Rainbow
More info you can see in [Coming Soon] Snowwolf P50 Pod System Kit 50W 1250mAh