I just got these today! Thank you @Flavorah. I'm so excited to try these
That is pretty awesome! Happy mixing!
If you like Tobacco try that Vanilla Tobacco I put a simple recipe together that turned out pretty good …I am not a huge Tobacco Fan
Ill probably drop that cream to .4 pct but waiting to see how this is after a few days
Nice


What ya gonna mix first ?
Maybe Cactus Apple + Energy Drink


Call it Cactus on Steroids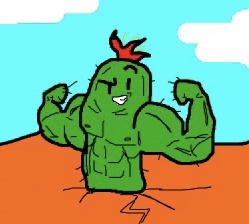 I'm thinking cactus apple,and some of the mangos. But yes! I'll try the energy drink too
It's pretty good for a Tobacco Mix …Since I don't vape Tobaccos mixes ill usually put together a simple mix if you do try it let me know and dont forget to leave a comment ty …Btw im happy to see you back
@Jazzy_girl, I'm not a big tobacco vaper, and have used RY4 before, but the new RY4 from Flavorah smells VERY interesting, almost Smoky ??
That looks nice girl


I would correct that Falvorah vanilla entry or @TorturedZen will throw a fit

I saw Flavorah and smiled. If this is what you are starting with, then an excellent choice.
@Jazzy_girl after talking to @SmokyBlue decided on some SFT percentages:
Blackberry (0.6%)
Blue Raz (1%)
Cactus Apple (0.4%)
Chai Spice (0.5%)
Energy Drink (0.8%)
Mango Pineapple Passion (0.8%)
Mild Tobacco (1%)
Mint Candy (0.6%)
Pearesto (0.8%)
Ripe Mango (0.8%)
RY4 (0.6%)
Sweet Mango (1%)
Vanilla Tobacco (0.8%)
If you want a smoky taste to tobacco blends then Vape Train Oak Barrel/ Dark Star Oak are good bases for mature smoky blends. FA Hickory Smoke is fantastic for an autumnal bonfire smoky taste but, use it sparingly.
Personally I favour Flavorah's Red Burley for my tobacco blends. It is pricy compared to others but gives an incredible edge to mature blends. (I am an ex pipe smoker who loved pressed perique, latakia and black cavendish blends).
Looks like you are going to have some fun with those flavors. Great haul and hope you enjoy them to the max !!
When have you ever seen me throw a fit?

If you're not a bacco fan and liked it then I must get it. Thx for the mention and mix.
Its Done