In the market to upgrade to a nicer mod setup. After browsing for hours I started to imagine what my ideal mod would be/look like. I thought, what the heck, post it to the forums here to see if anyone might know where I can find something similar, or have it custom made.
I found some images that show the colors and style, and even though I did see some squonkers that kinda looked like side by sides none of them really matched my idea. I really like the lighter silver/grey and shape of the digiflavor Silvergrey Scallop side by side, and I found another image on pintrest of the exact colors and look I would like for it. Aqua blending to dark & light wood with silvers and gunmetal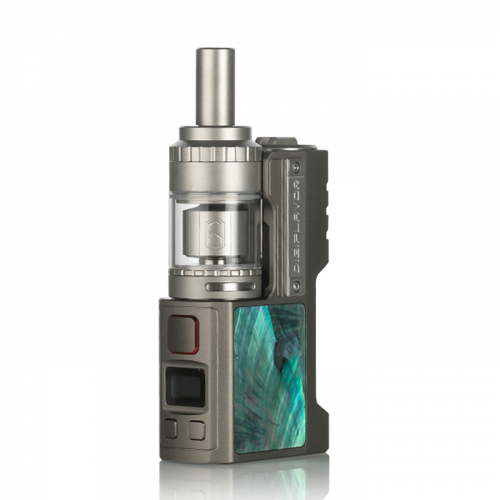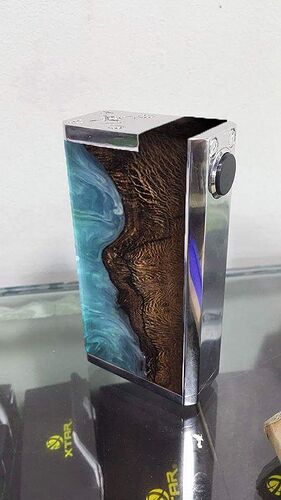 . Is it possible to get this made as a squonk? I like the idea of it being a stealth mod, even if its got a small fill tank and 18650 I'd still be jazzed about it.