Testers Announcement!


Super excited to announce 6 Testers here to test the NEW Drag 2/Mini.


Everyone entered thank you so much.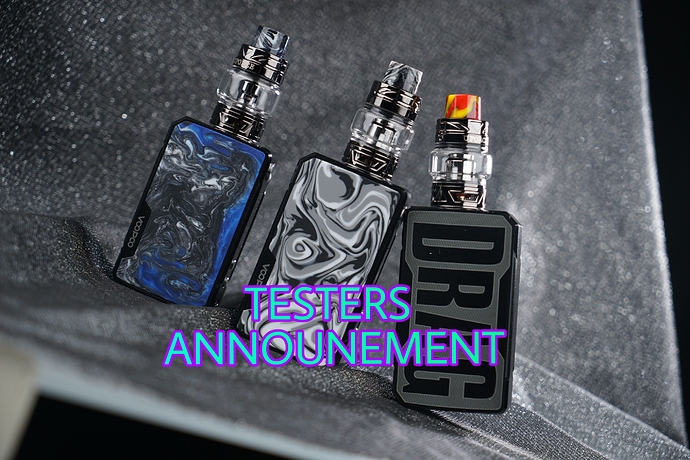 The testers are:
@cosmic @SunnyT @Laura5 @Vaporraven @adary @Sprkslfly
.


Pls PM your shipping info asap ( Full name, address, post code, country, tel number).


You'll receive Drag 2 or Drag Mini randomly.


Pls make sure you'll post review on time, in 1 week after receiving the products.


Pls share the review to us so we can know review done. Thanks.