Thanks out to the GA's !!!
@juice_junkie_lover @woftam @JoJo @R113 @MisterSinner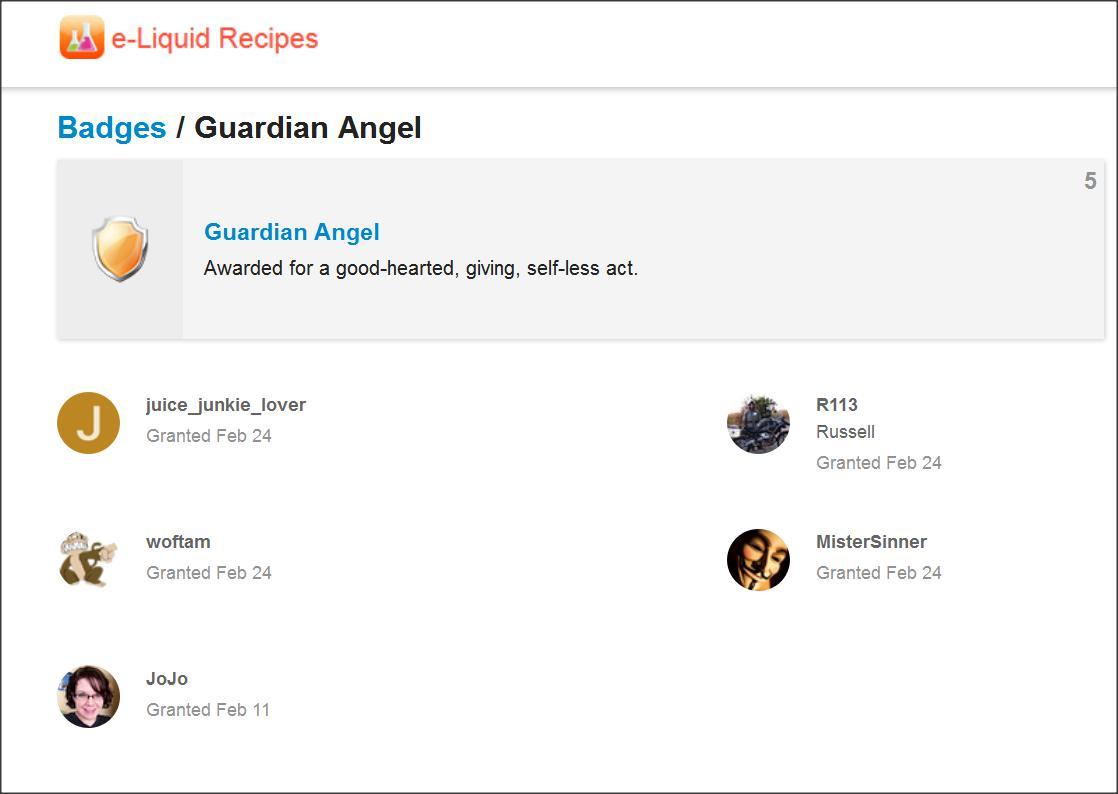 And where's Ozo on that list?

That's a good question…I'll fix it.

You are, after all, "The Fixer".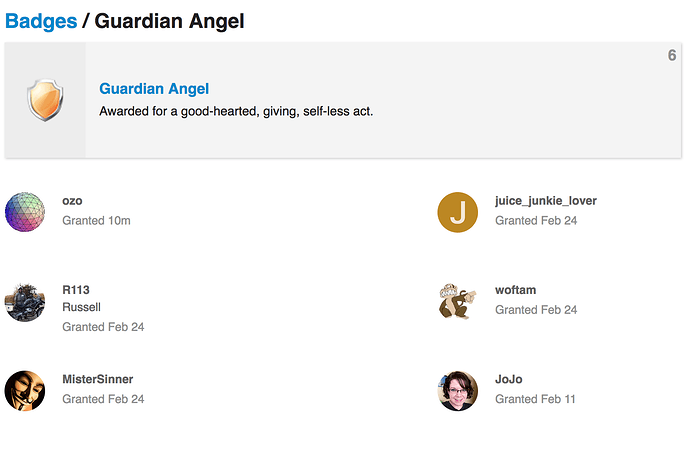 There.

As a side note, this badge is given when the people are nominated by others for something they've done so feel free to send me or @Ken_O_Where a message if you think someone should get one and why.

I__am__speechless__
Embarrassed__Surprised__Honored__Humbled
Me too! Surprised. I'm always labeled as a hellyun and never ever an angel… not even a sweet kind boy. I've been named several very dirty names this year so thank you for allowing me to be a real guardian angel! I'll wear this proudly!