So here it is hope you like it. First off it's for Rayon users I don't think it would be good for cotton as it expands and rayon doesn't. If you do this SOAK the crap out of the wick SQUONK the hell out of it…dry hits from Rayon are life changing ( like you might need a new lung cause you just coughed one up )
And as long as I'm on the Rayon bandwagon…it just tastes better… it's invisible. Ok enough of this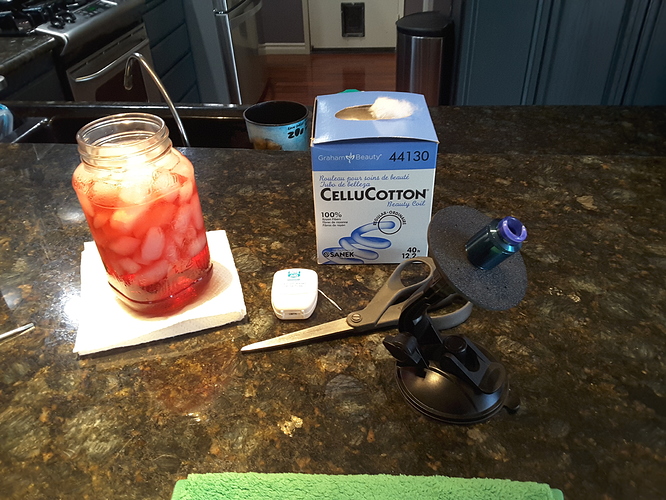 You need all of this
A drink
Rayon a stand, dental floss and scissors, and your favorite atomizer.
First, let's do my Dead Rabbit.

Yank off a chunk of the dental floss about 12 inches long and fold it in half.
Carefully push it through the coil so it looks like this.
The rayon is very thick so split the coil into two equal parts.
Twist it a little and thread it thru the dental floss like this.
Now here comes the tricky part…Pull gently on the rayon and the floss at the same time slowly pull the rayon thru the coil it can be done with a little patience.

Repeat.
And here's the Bunny Ears =)
Trimmed.

Tucked

Now for the profile ( one big giant wick!).


Trimmed.
I hope you like it.