No…I'd never heard of em either Mr Cabbagewank, But it's not the first time a manufacturer I've never heard of has come to me to ask me to write my claptrap about their products…Makes me feel all fluffy inside…also makes me wonder if they actually read my reviews…but still, I have kindly declined in the past for various reasons (it looked shit) but this time…I was kinda interested…obviously I didn't tell them that…I acted like I was doing them a favour and eventually agreed to 'help' them out…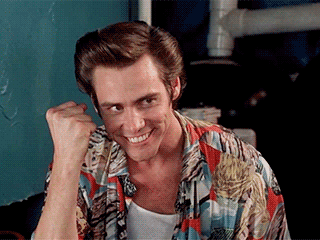 (you know they're probably gonna read this right…)…ah.
---
Hello once more my fine fluffy sweet smelling marshmallow blowing fog fetishist's …ooft…Today I have a couple of things to show you (she totally did actually say that) …from a company I knew absolutely fuck all about…like…at all…BUT I did don my deer stalker and over sized magnifying glass to do a bit investigating and what I did unearth…Is almost not worth mentioning really, Vaptio, A company born in Seattle for a change…I think…They also have some connection to First Union, One of the biggest E-cig manufacturers in China, whether they are owned by them (my guess) or just get their gear made there I don't know, but both companies sell the same products so…who the fuck knows…either way, Vaptio…as it turns out…are a well connected vape company…and it kinda shows…to an extent, As I am about to explain while I show you 2 items from their…surprisingly extensive…catalogue, Courtesy of the company in question, I think… The Fusion II Starter kit…who appear to be made by Viva Kita…who appear to owned by Vaptio…who might be owned by First Union…and the Turbo RDTA-L …Just Vaptio…not sure why…the confusion is real people…
Now let's be perfectly honest, someones put the wrench work in here, Nice looking products, Great retail presence and good connections to well established vape companies…so why the fuck have I never heard of them??..well…firstly, Let's see if their gear is any good, First up…The Fusion II (yep…II…?) starter kit.
Firstly…not ugly…bit girly in white but it does come in other colours if you do indeed…have a penis.
The Fusion II is a 50w, TPD loving 2ml capacity all in one device, Kind of along similar lines to the Kangertech Nebox, Only this has at it's heart a 2100mah built in battery which makes the device very weighty for it's stature…that's the first thing you'll notice, but then the more you investigate…the more the Fusion II surprises you.
No complicated features to speak of though…straight up starter kit, wattage only and 50 of the little blighters, all displayed on the tiny round screen on the top along with your Ohms, Volts & battery level.
50 watts is more than enough for the .25ohm Kenthal coils that come with it…which brings forth it's first surprise.
To get at the coil…firstly…you have to not be a child, always a good thing in the world of vaping, You see the coil is placed at the end of the chimney within the juice well, which is attached to the clear plastic drip tip, and to get in there, you have to push down on the tip and twist, like a child proof cap, then you just simply pull it out…
You don't even have to screw the new coil on, just pull off the old one and push on the new.
Of course this is also where you also fill her up, as you can see there is a Min & Max fill line on the side and you can see your juice level through the curved slits in the front.

Make sure you adhere to this as the coil column and chimney take up the majority of the space in the tank so if you go over the Max level you will get in a bit of a mess when you try and push the coil back in…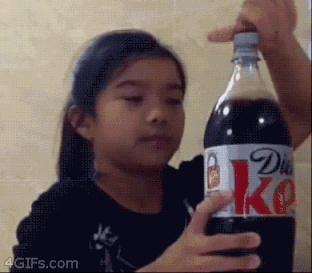 Vaping on the Fusion II itself was actually a surprisingly good experience, It's geared towards DTL even with the top airlfow dialled right down and gives a very admiral amount of fluffys with it wide open…The flavour's not half bad either.
The build quality is way more than you would expect for a starter kit which I think was the overall biggest surprise, It really is a solid and heavyweight device and being fully TPD compliant it should be available to everyone…there is however…one…big…con.
The dreaded…fuckyouverymuch…auto shut off. I have experienced this on only one other mod, The Tesla Touch, and I can't even begin to tell you what a fucking pain in the arse it was. 10 minutes is all you get until it falls into slumber and takes 5 clicks to get the lazy little bastard awake again, Some might say it's a good safety feature…others might say it's no big deal…battery saving perhaps…but I'm not one of them, I hate the shitty little feature and believe it should at the very least be able to be turned off, It can't be difficult to include the option somewhere surely…I can see that if you are starting out on this misty journey of ours that it might not bother you, You may even enjoy the manic button bashing every 10 minutes if you don't chain vape…but for me…utter frustration.
The Shitlist…
HD OLED Screen Display 0.49 inches big screen to show working watts, voltage,battery status and resistance, you can monitor your vaping easily.
Pocket and Handy Size Simple ALL-IN-ONE design combines atomizer and battery together, and metallic design shows modern and contemporary look.
Leak-proof and Child lock Prevent atomizer's accidental dismemberment from the mod and avoid leakage of e-liquid in all situations.
Product Safety Self-lock if no operation after 10 seconds or chain smoke more than 10s, press the fire button 5 times in quick succession to reactivate it.
OPTIMAL VAPOR With OCC Coil inside and powerful 50W output, lowest resistance down to 0.25 Ohm to create plenty vapor. E-cig Vape Kit incl.1 x 50w Box Mod, 2 x Coils, 1 x USB Cable, 1 x Manual Book
Far too many words there for my liking…anyways, We have something else to look at so I'll wrap this up, My final thought on the Vaptio Fusion II starter kit would be that…actually…it's pretty good, If it wasn't for that annoying auto shut down I'd struggle to say something negative about it. From a starters point of view it's made very very well, It's solid and weighty, It's TPD compliant, The flavour and cloud production are way better than I was expecting and the spare coils are a lot cheaper than most, It's easy to use, uncomplicated, super compact and child proof, Well done Vaptio.
Now then…the next thing I have to show you from this company, Is something that you will probably think you already know…because a lot of you do, me included. The Turbo RDTA-L (No idea what the L stands for) is an almost exact copy of the Ijoy Combo RDTA, A tank that does what it does very well…if you like that kind of thing…never really been a fan of bottom feeders myself but…it is what it is…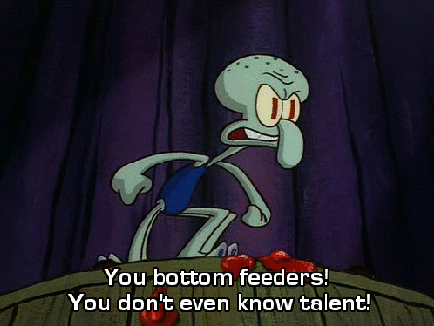 The Turbo L is a 25mm RDTA with a 5ml juice capacity…OR…and RDA with a 2ml juice capacity, It comes with a separate base so that you can do away with the glass tank and use it as a straight forward dripper if you fancy…except it still has a 2ml juice capacity…and is still a bottom feeder…kinda…so it's still technically an RDTA, only smaller…ANYWAY…First impressions of the Turbo when I removed it from the box was…nice…looks the part with it's brushed stainless sleeve, anodised red conical drip tip collar and etched logo…still very familiar but yeah…OK…plenty of vape companies give us their interpretation of an already popular product…especially in China, and I'm ok with that…so I took it apart and set it up as a dripper…because…well…meh.
It has identical airflow to the combo and even has the exact same side fill under the sleeve…but it was when I removed the sleeve…That things started to go a little…off…
Now I remember when I got my first Ijoy combo how impressed I was with the build quality…something Ijoy weren't particularly renowned for…but the first word that popped into my head when I looked at this build deck was…'Cheap'.
The Machining looked 'scratchy' …the wick holes looked 'sharp' and unfinished, The material itself was too shiny and showed up every imperfection…
You could argue that it's a moot point seeing as you don't actually see any of that and some of you may even think it looks absolutely fine but…to me…cheap lookin.
The second sentence that sprung into my mind soon after was…LOOK AT THE WIDTH BETWEEN THEM POSTS!
Lovely sized post holes but still…what the cockin fuck??..It'll be like trying to coil a goal post!..I got over my dramatic outburst when I noticed that in the bits bag you actually get 4…yes 4!..very large claptons…nice touch Vaptio…
I didn't measure them but they looked about 3.5 to 4mm ID , To be perfectly honest though…The build deck in the Turbo is so vast I wouldn't be surprised if you could fit twice this size in there and still have wiggle room, I made do with what was intended and attached one leg of the coil into a post hole before taking the long stroll over to the other post to attach the other end…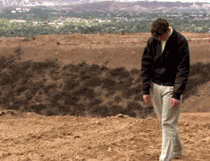 By this point the coil was fairly spaced…I didn't mind though I do the same thing on my 30mm RDA's (my personal weapon of choice)
The Ohm'd out at 0.25 on the dual although they did take some coaxing to burn in unison, got there in the end though, I wicked it up, painted on some of my own 'Popcorn Lung'…yes I know…I was drunk when I made that recipe…bloody lovely though…there's a lot to be said for pissed mixing…
I didn't bother with the side fill…I'm sure it works perfectly well but I'm just more of a painter and I've never had much faith in anti-gravity…tis witchcraft and fuckery…
I put the top on and gave it a few playful taps to break it in…not bad…took it up to 80w and it was…still OK…but after 5 or 6 big hits the top got so hot it became unusable due to my lips being in contact with the top cap …at 80w?..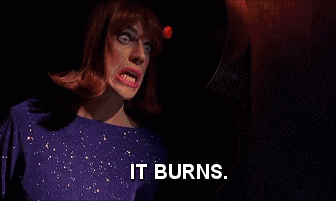 At this point I inspected the lid of the turbo to see what was going on…never had any RDA get this hot this quickly before, at first I just thought that maybe the sleeve being so incredibly thin was the problem…thin metal heats up quicker…
And this in turn was heating the cap…but then I looked under the cap and noticed something a little different (no…I didn't read the manual…I'm a man)…Turns out, The Turbo has a patented anti spit back system in the form of a little …I don't know what you'd call it really…centre pin?..with 4 side air holes…
You'll also notice that the roof of the chamber is flat…
Now…best guess…The thin walls of the sleeve heating up super quickly, causing the heat to collect against the flat roof and only having these 4 holes as means of escape is causing the top of the cap to heat up…and to stay hot. Now…you can actually take the anti spit pin out simply by removing the drip tip and pulling it out (odd size drip tip by the way)…and I think this does help…AND I didn't notice any discernible spitting either…so…as clever as it is…get that shit out of there…the rest is just down to poor thermodynamics…whatever they are…?
The vape itself…when it was cool enough to use…was OK, It wasn't bringing anything exceptional to the table but it was better than some, worse than others, if this was the only top you had and you didn't chain vape you'd more than likely be happy with it, but the thing that didn't add up to me was that the Turbo can house incredibly monstrous builds…but really doesn't deal with the heat that comes with that way of vaping…I never had that problem with the Combo.
Another issue was the claim that it was leak proof…when it's upright maybe, but if you lie this on it's side it will drown in a puddle of it's own blood, as is the curse of most RDTA's on the market.
I'll leave these here for your entertainment while I gently suck on an ice cube…
Length 61mm Diameter 25mm.
Capacity 5ml.
Switchable bases for RDA and RDTA modes.
Made from some form of metal
I couldn't find a list anywhere to copy and paste this crap
I'm slowly losing the will to live.
I seem to be locked in some kind of dark specs list abyss
Help me…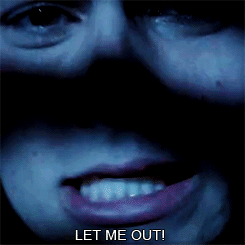 (shudders)…close one…
So all in all my final thoughts on the Vaptio RDTA Turbo-Lettuce (best guess) …is that it is…In principle…the slightly awkward 'special' twin sibling of the Ijoy Combo RDTA…you know…the child that you're never really quite sure about…looks the same…sounds the same…just…a little …'off'…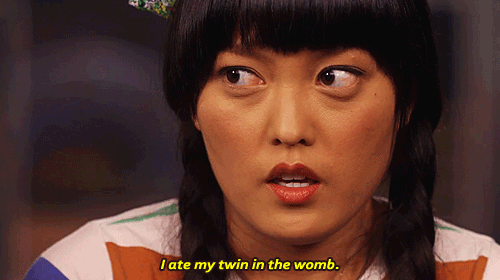 The build deck is HUGE so if you're not that bothered about certain qualities but must above all else install bed spring sized coils…and have asbestos lips…then you'll probably like it…it's a nice looking tank…on the outside…but given the choice the overall quality and performance of the combo is much better in my opinion, But that is just my opinion…and you're absolutely welcome to it.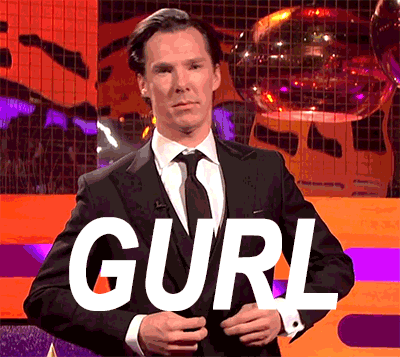 So…Vaptio…Viva Kita…or First Union…whoever owns these things, good and bad, The Fusion II starter Kit is one of the finer starter kits on the market in my opinion, it's a very well made piece of kit that gives you a nice satisfying vape, way better than anything I was getting when I started down this rabbit hole, But the Turbo RDTA falls short in quite a few areas on an already tried and true design…so I can't really get on with that, They do have some other very interesting looking devices on the market though which are worth a look at…if you can find anyone that sells them that is, which brings me nicely to the price…well here's an interesting one…
On the Vaptio/Viva Kita Site it retails at $62.90/£47.60 here…
VivaKita Fusion II Starter Kit
ooft…it's good but…Amazon UK currently have it for $40.95/£30.99 here
VivaKita Fusion II Starter Kit - Amazon UK
Which is MUCH nearer to where it needs to be for a little known about starter kit…Indecently the spare coils are around £10 for 5 which is a much more comfortable price point than some I've seen lately, also available on Amazon UK.
The Vaptio Turbo-L RDTA however I couldn't find anywhere BUT the Vaptio online store and retails at $41.60/£31.48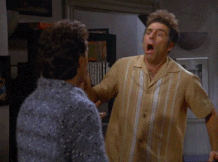 …no…not even close.
Find it here…
As this is a double review it makes scoring them impossible on my site so for the sake of argument I give the Fusion an overall score of 85/100
And the Turbo 45/100
As always please feel free to hop on over to my house at Steampugs to see cock loads or drivel as well as my shop where you will find lottsa bargains and even the odd discount code.
Until next time.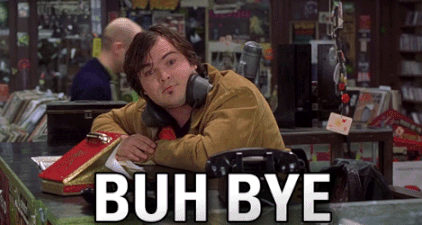 Pugs.