You don't even want to see my vape cave right now… shudder I would call it "organized chaos" but I'd be lying… its just plain old chaos.
Nice set up and no your not alone lol I need to figure out a better way to organize my flavors and my corner of the family room is getting crowded lol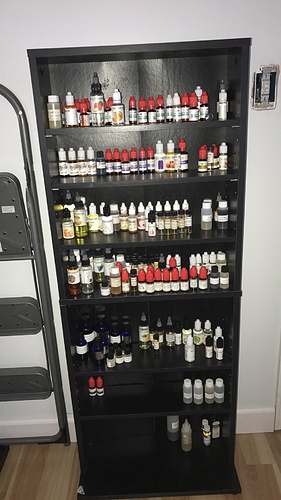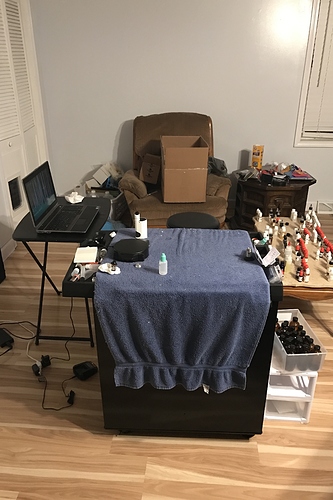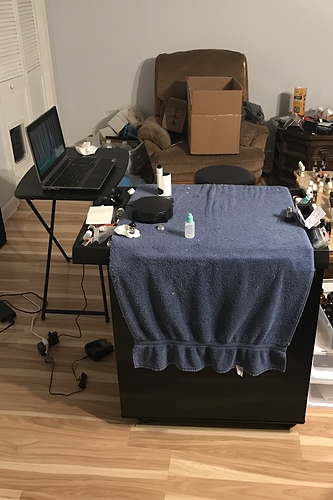 That last picture is a little dated… all of my flavors I moved to that movie case you see in the first picture and I have also added a file cabinet next to that chair lol the flavor case is filling up and more flavors on the way lol
It can't be any worse that what I just showed lol
what do you have your flavors sitting on?
to @SessionDrummer. I had to build something like he has. Looks like maybe he got it somewhere.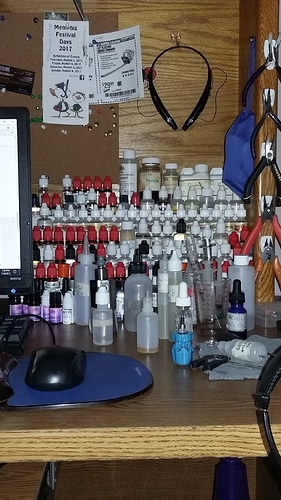 those are the ones i use the most
Dang girl where do you make room to actually mix??

j/k
@VapeyMama, Well hell, that looks pretty organized if I do say so !!!
5 tier nail polish stands…
I have to put it away so I can take more out. So why don't I just do it when I'm finished…? I don't know. Lol
Nail Polish!! of course.
Thanks
I don't have any more likes. Been on here all day, yikes. Got quite the throbbing head ache
That might fit inside the media case giving me more on the same shelf… hmmmmm thanks buddy