The New Jersey measure would bar menthol but would permit tobacco flavors. The measure also prohibits other flavors, like candy, desserts and fruit, among others.
Hmm, not suspicious at all, eh? We'll let the unpleasant cigarette tasting stuff stay on the market. You know, so you can get fed up with the hassle of vaping a ciggy and just go back to the real ones.
Sickening.
Really disgusting that we allow the government to wield this kind of power.
I believe I said back when it started to become clear that the tainted THC carts were responsible for the sickness epidemic, that we would see regulators hurrying to pass their legislation before the public wised up to their true MSA addicted motives.
Indeed you did @anon70102222 and the other story you just liked to wherein the FDA was FORCED to publicly admit it was NON-nicotine juice that WAS responsible …
Just saying …
Agreed. It sickens me. They are all corrupt every last politician and if they aren't then they are by association. The reason I voted for our pres. is because he isn't a politician. The last time I mentioned Pres Trump I got lambasted. The politicians really hate his guts too and I am sure it's because he doesn't play by their rules.
What do you suggest we do?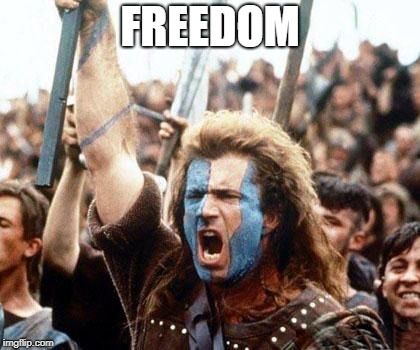 well there's always this? Too Much… and did you miss my Trumpy Bear mixing station ROFLMAO
I'm not sure if it's too much. As a Republic we don't have to much longer, though I believe we can have major change without bloodshed.



Nope, I got it.

I can only do what I can do. Which is something. Which is better than nothing.
Talk to friends (offline and on), to family.
Write to local, regional, and federal reps.
Stay informed.
VOTE
Two cars in every garage, and squirrel stew in every pot! She has my vote!
Mine too!!! I would even campaign for her. Maybe put a sign in my yard?
THAT!

You know, Alisa, not a bad idea. I think you could get a huge vaping base behind you … just saying
Even though I don't like him on a personal level, I'm sure I would be considered a 'Female version' of our President.
Only worse.
I just don't play.