Coil builders are a tight knit group. They guide and help each other and even promote each other's work. They are unique individuals. None more so than the unique individual I am about to introduce you to now.
Meet Minnesota based coil maker extraordinaire foosvapes.
He is bringing sexy back…well…kinda. One thing for sure is he is one of the funniest fuckers I know. He lives by the mantra "0 fucks given", and I have followed him enough to know that he means it. That is until it comes to twisting some wicked fucking wire. But enough about my mini man crush, let's get on with it.
I asked the Foos man to send 5 sets of his aliens. He asked me about ohm range, sent me a few nudes, got my home address, sent more nudes, promised delivery by mid week…along with…you guessed it…no…not nudes…his dirty undies.
Well yeah, but I never listened to my parents much during my youth. We are sitting firmly on 0 fucks.
Using Nichrome 80 x3 28g cores with a 34g alien wrap these ohm at .20 for single coil and .10 for your dual coil set ups. Not his normal build, but close. At a personal request for my vaping style he made these for me to get in my ohm range for a dual coil set up. Always nice to work with someone that wants you to have the best vaping experience you can have and caters to your style of vape. So I will allow 1 fuck to be given for customer service. Along with my coils I received samples of TexasTuff cotton. This stuff is good!!! Throw another fuck given in there!
So let's take a look at these magnificent coils shall we?
Dope! Tight! Sick!
I don't know any new lingo…these coils are on fleek? Oh that is so 2003. Gangsta? Hmm, that is early 90s. I got it! Skanky Coils! A term made by the man himself. I do admit they are quite Skanky looking. Another fuck added for a Skanky, angry, ready to punch you in the vape hole set of coils.
I had to throw them on a something nice right? Enter the Goon 1.5. I ordered this RDA just for this review. So much sexy right here.
Nice uniformed wraps. No hiccups or boo boos. Tiiiiiiiight!!! Oops, I mean Skaaaaaaanky!!!
Very little strumming or tweaking to get what I needed to wick these bad boys up.
Time for some juice don't you think?
And that is what they call in the industry "the money shot"…wait…what…I mean look at the way it takes the juice right to the face…of the coil. Sick puppies, get your minds out of the gutter. These coils love the juice. I mean they love da juice!
How do they do for flavor and vapor production you ask?
They chuck the clouds! Flavor is on point for what you would expect from a quality hand made coil. The man is an artist, and these coils are his masterpiece. But he doesn't stop there. Along with aliens he makes an array of coils to fit any vapers dream.
I think I just…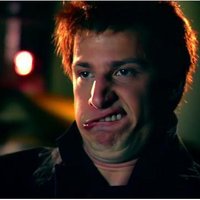 So how do you go about getting your own coils from FoosManChoo? Check him out on IG @foosvape Also check out TexasTuff Cotton on eBay to grab some of his coils from a 100% seller rating.
I will be giving away 4 sets of these coils on IG!!!
Follow @foosvapes and myself @tinman_vapes on IG for the giveaway.
Want to see how this product scored? Check out the review at steampugs.co.uk