I wanted to put this out if others vape multiple tanks with different juices in them all the time like I do. At any one time I have 3 different tanks and mods running and being a person that likes variety I will normally have 6 - 10 bottles of juice I'm switching around. Having a variety like that it is easy to loose track on what is in what tank especially over a period of a day or two. You look at the tank and the bottles and think… what was in that…?
So there are 2 different things I wanted to toss out here, first to recall what is in what tank (or what juice I am using in what tank), I purchased some small colored rubber bands from Wally world (in the hobby area).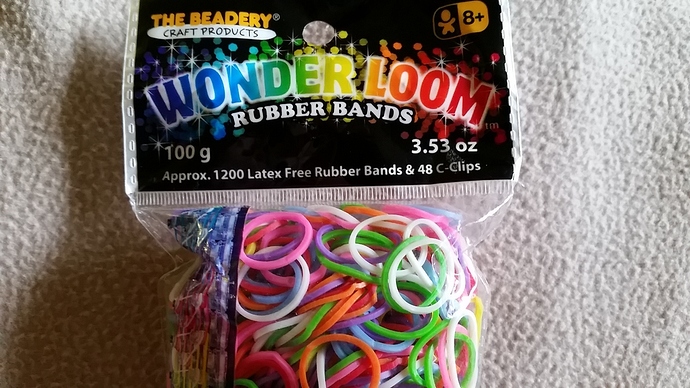 I simply place a colored band around the tank and the same colored band around the juice bottle that I'm using in it…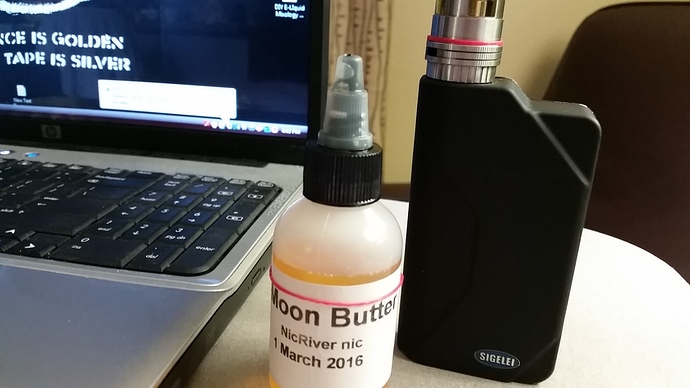 Nothing overly obtrusive and it helps to keep what is in what, or if I just wonder what I'm vaping (cause I'm old and forget).
Another thing I have found that is kinda dumb… but works, is you ever get those bottles that have the safety type plastic band on them that when you unscrew the top for the first time your left with that little plastic ring? You know… one of these things that you normally just toss in the trash: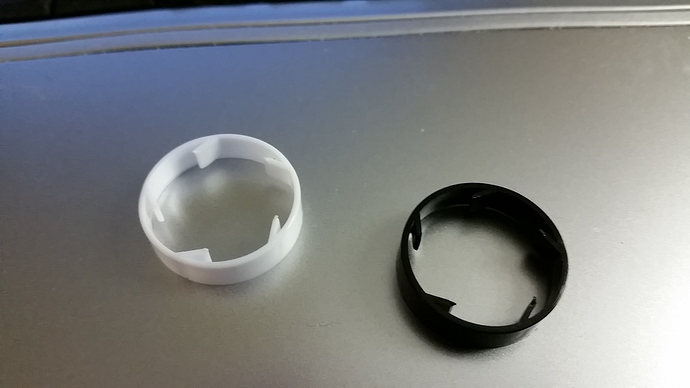 Well one day I removed one of my tanks and I had no place to set it down. I hate just laying them on the side and if you stand it up on the 510 connecting pin then it's a balancing act or if you tap the table it might fall over. I saw one of those plastic rings and just placed the tank on top of it… boom… a nice little stand! I now save up a few of these and if I ever take a tank off a mod, just set it on top of one of these pieces of plastic.