A friend of mine just dropped into my house with a smok tfv8 and three sets of coils he bought off ebay. He was having trouble opening the top hatch to fill up his newly aquired cloud beast.
I looked at it for a bit and we eventually got it open with a micro micro (smallest one i could find) screw driver anyhow I thought this was a bit strange as it didnt appear to have the same build quality as my tfv8. On closer inspection of the packaging I came to the conclusion it was a fake here are some of the things that led me to that conclusion.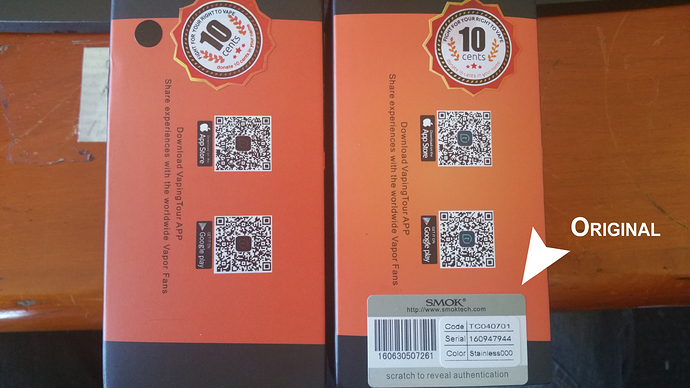 Note the lack of the security sticker the orange on the box is a slightly darker shade and the fonts are just a bit off the center of the q-code is almost black on the fake while it is green on the original.
The three boxes of coils he got are also fakes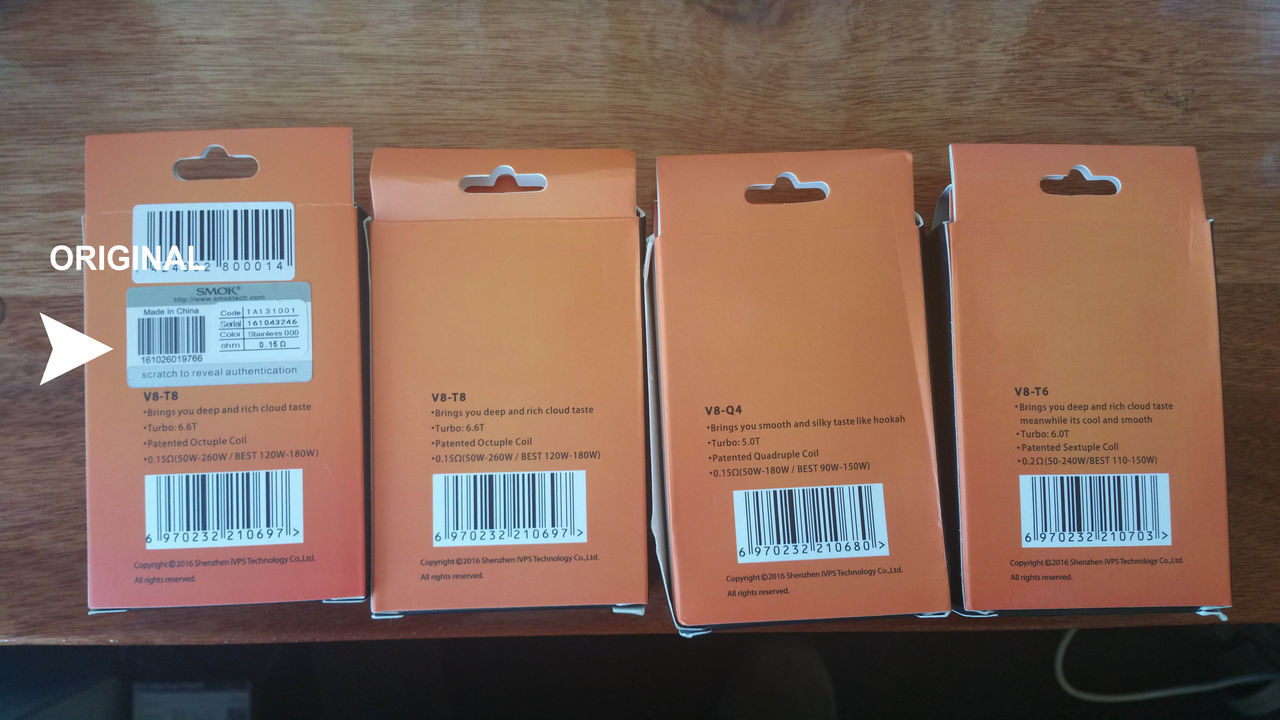 Lack of the security sticker and again slightly different fonts and the orange on the fakes is not a gradient as it is on the originals.
He also bought an eleaf ijust 2 kit which did have the security sticker and when entered into the eleaf website the product number came back as fake.
The price didn't ring any alarm bells when he bought these and the seller had a good rep. It may be possible that the seller was also duped although I am leaning towards he knowing sold fakes due to the fact that when he was contacted through ebay my friend was refuned within an hour (although this was not proof of anything he may well be honest).
I think this could have been avoided had he had bough off a seller that is well known and has a good rep - I have pointed him at a few so hopefully it wont happen to him again.
I am posting this so others don't fall into the same trap and if they do they can at least look at the images here and id that they have been scammed.
If there was not a market for fakes they wouldn't be made (and the price of the authentic item may drop lol ok that won't happen) so my advice is to look carefully at where and who you are buying off.
Here is a pic of the actual unit. The black is the fake (it has an original RBA-16 deck in which is why it looks a little diff in the coil area).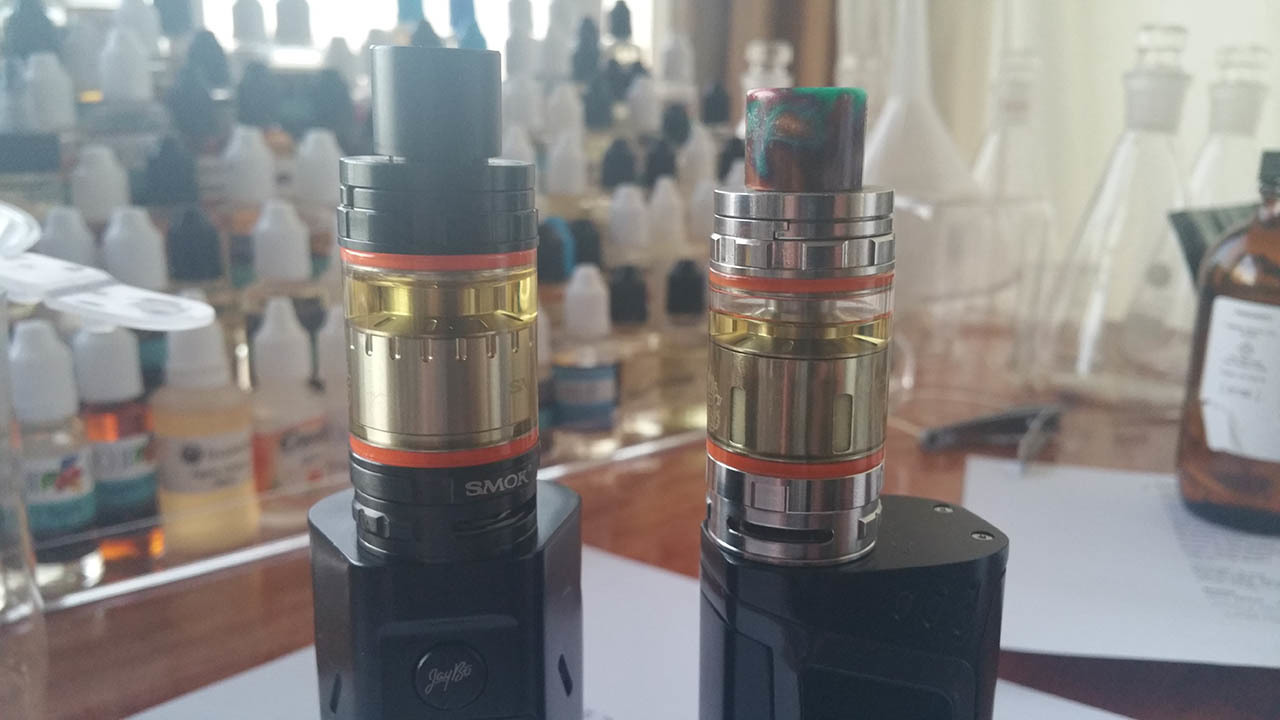 Cheers hope this helps someone out sometime