Has anyone given them a try?
http://www.specialingredients.co.uk/flavourings/flavour-drops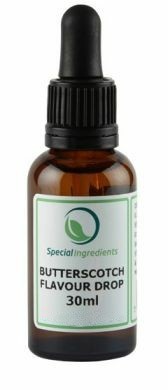 Have never heard of these ppl. Have you used them before?
Seems they've been around for a long while now. I've found a few threads on them but nothing mentioning how good the flavours really are. I've ordered a bottle of Strawberry to see how strong it actually is.
From the site:
Flavour Drops are premium quality water soluble intense flavours which provide a exceptionally efficient method of adding flavour. They are a highly concentrated,versatile, multi-use product for both food and liquid flavourings. They should be used sparingly, 1-2 ml is ample to flavour approx 1 litre of base liquid. Each 30ml bottle contains approximately 800 drops. The drops are water-based rather than oil-based which means they disperse well in most foods and drinks. They are ideal for flavouring cakes, icings, fondants, ice cream, sorbet, cupcakes, pastry, salads, sauces, frostings, ganaches, desserts, cocktails, drinks, cream, wine, beer, water, sweets and more. Flavour Drops can also be used to enhance the flavour of a dish without changing the texture of the original product. Our Flavour Drops can also be used for making E-Cig Liquid. Made in the UK. Over 60 flavours available. All our Flavour Drops are Vegan friendly, Gluten Free and Non GMO.
I noticed they were mixed with pg, so that would suggest they were diluted.
Would like to hear what you think of them when your strawberry shows up, see just how concentrated they are.
Realize this is an older thread but I have tried a couple of their flavours. I don't believe from my experience that they are as strong as their description implies. The vanilla custard is quite pleasant at 5% and benefits from around a 4 week steep. Their cookie and cream flavour is similar. The cream comes over as a really authentic single / double cream. Butterscotch still experimenting with. The toffee / caramel flavour notes suggest it contains oil so will reserve that to add to my instant coffee!