Just mocked up a vape caddy for use around home. Made it in cardboard. I'll see if I use it and also get an idea for the final version. Don't know what I'll make the final out of. All the tanks have recessed platforms inside I made out of plastic bottle caps stuck to the bottom with a hole for the thread reamed in the middle.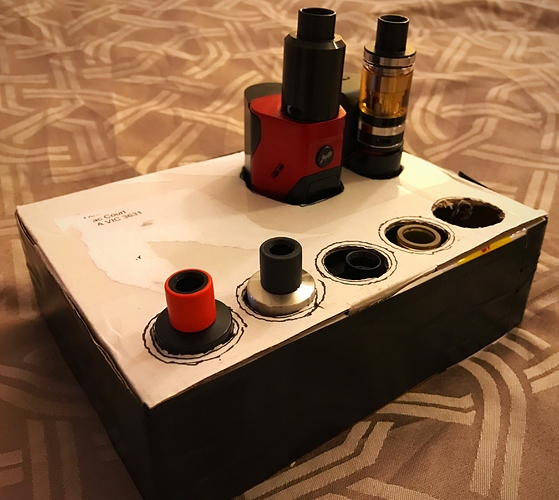 Final material could be a mix of hardwood, various alloys, acrylic etc. If it's goof for me I can make an acrylic box or a existing plastic box to make it portable for the weekend. And to put in console of car.
Dripper bottles are inside but think they may need to be made easier to access. Will lower top deck too.