seen this on my google feed , read it and was going to link it as well …
Yeah that's where I saw it. Google has been giving me a lot of articles on vaoing lately.
Google tracking every letter you type. Damn Government !!
You can delete that stuff off of Google
I'm sure it can do tell me (seriously) how to. I take adds off etc… also I'm on a Android Device ? I can get rid of ads temporarily but permanently ?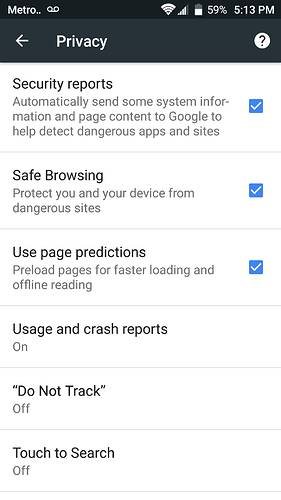 I'll wait until Dr. Farsalinos gets a hold of this "study". Why in the hell are they using first generation vaporizers?!?! Is there a giant carto underground that I'm unaware of? While they claim that "upward of 40%"(emphasis mine) of the flavor aldahyde compounds converted over to acetals, what I would like to know is what were the ACTUAL volumes being studied? What specific compounds were they working with? Were they straight compounds, or were they working with commercially available juice of the cherry, vanilla and/or cinnamon variety?(Those were the ones referred to in the study abstract) There's a lot of questions I'd like to have answered-Barring that, this is just more fear mongering for the hordes
Look man,
Of course vaping isn't 100% safe. I'm pretty sure we all know that. You are inhaling what could be considered foreign matter into your lungs. But…
For one thing, if you are buying proper flavor concentrates, they are water soluble. That means, your lungs and other mucus membranes will clear them out, no problem. (for the most part). This reminds me of the "artificial flavors" scare that isn't scary if you know basic chemistry. The companies and brands that we buy, and the fact that we make our own juice, means that we are better able to regulate what is in the flavors. These companies that make the flavors, even though they may have started out selling chemicals for food or perfume, know that their product is being used in this way. I have seen these companies evolve over the years to disclude harmful or questionable ingredients in their formulas. You all have seen it too. Especially if you were around for the whole diacetyl shenanigan. Which brings me to the second point;
This isn't just a bunch of random people here. It is an entire community. As such, it has been self-regulating. If something is bad or harmful, everyone knows about it in a very short period of time.
For this study to throw out terms that are uncommon to non chemists in attempt at foolery is dishonest. "Oh these contain aldehydes". And? What's the point? Are all aldehydes formaldehyde? No. How dishonest.
What about the acetal group? You mean like in carbohydrates? Oh my god how horrible! Are they confusing acetal with acetyl? It two different things, neither of which is inherently harmful. I'm assuming if they are talking about acetals, they are referring to some ketones what have been used in flavorings for a very long time. They even occur naturally.
They have a knack for making things sound worse that they are or even creating a problem when there isn't one. An acetyl or acetal is simply a functional group. It doesn't define what is harmful. Is every chemical with a phosphate group harmful?
Lastly, this article is nothing more than sensationalism at its worst. Not an iota of truth except for the notion that "vaping may not be without its risks."
psshh, pushing to ban all flavor ingredients. Hahahaha!! Like that could actually happen.
One final note. The thought that fruit flavors are aimed at kids is ridiculous. Right? Or do adults not like fruit flavors?
Another ridiculous notion is that the FDA give a flying f*ck through a rolling doughnut about the public's health. If they cared about public health, tobacco would be banned. If they cared about public safety, alcohol would be banned.
They always make things much worse than they are. Usually by fudging the input. You are probably correct. They may have had a 1000ml flask filled with one particular chemical. I also would like to see some actual numbers. What was the starting material? What was the actual quantity of harmful chemical detected. What percentage vs starting material? How was this measured? what modifications had to be made to the device to allow such measurements? Or did this doctor puff on it and blow the vapor into a test tube?
Things like this really get me going. These "studies" are always biased. The scientific method is always thrown out the window. It's always "see!? I told you so!"
At best they err on the extreme side of caution. Just look at the msds for baking soda http://www.sciencelab.com/msds.php?msdsId=9927258
Haha, freakin baking soda! Omg, get immediate medical attention if swallowed. But use it in chocolate chip cookies, no problem. They are a bunch of clowns.
Just trying to get us back on cigarettes. When will they move on? Cigarettes are dead.
If the FDA was so freaking concerned about flavored things that could be bad for you, then a whole rack or three at the local BevMo would be emptied overnight. Goodbye, Bartles and James. Goodbye, cupcake flavored vodka. Goodbye, Dekuyper-the maker of such evil flavored schnapps like Watermelon Pucker, Hot DAMN cinnamon schnapps, Razzmatazz and Peppermint.
I don't know, maybe it's an American thing but I haven't seen a single teen with an e-cigarette.
I see a growing number of adults who vape but teens… nah.
Might they be making it up? NO, they wouldn't, would they?

Or you could use duckduckgo.
That's a great point and proof that banning flavor ingredients won't happen. If heating these molecules is an issue, then goodbye fast food, goodbye microwave meals and desserts, goodbye half of the grocery store.
But I'm sure they could find a way to rely on the public ignorance that they intentionally created.
I'm a hobby chemist. I been studying organic chemistry for quite awhile. I have quite the lab at home too. It's a shame to me that chemistry, something so important to our everyday lives, is a topic that's almost taboo.
Do you know how often i hear "don't blow yourself up!" Or "what, are you making drugs?"
In most people's minds (sadly, the USA, this is true) chemistry=drugs/bombs.
The point being that these assholes can just change the name of a chemical and call it macaroni. These is proof that they do this. Just go into a drug store and pick up a vicks inhaler. It will say the active ingredient is levmetamfetamine. See what they did? It's actually the l-isomer of methamphetamine. But they demonize meth, then change the name and sell it at the drug store. Why? Because when people are making money selling meth, it pisses them off. That's THEIR money and you are not allowed to have any of it. It has nothing to do with public health. Don't get me started on the old "think of the children" card tthat they love to play.
This is the exact same thing we're seeing now.
I've seen a few, but legal adult age in the states is 18 pretty much… so the FDA can add 18 and 19 year old 'adults' into a 'teen' category to fit their narrative, which I'm sure they do. Doesn't mean minors are not vaping; some minors somewhere are always doing things they 'shouldn't'. It's whether or not there's a real danger to it that really matters, and we haven't see that from vaping yet.
I like the way the FDA says something while ignoring the rest of their surveys. I know I've said this before in another thread. They say that 14% of high school students have "tried" vaping and that this is an epidemic. They don'ts say at the same time that their studies say that 11% of high school students smoke cigarettes while at no time give a number for those having "tried" them. Hopefully of that 14%, 11% are the cigarette smokers. Another thing they don't refer to is their study that shows 72% have tried alcohol and that 36% are binge drinkers. Which is the epidemic?