There'll be at minimum 2 screws, you make a coil and then put them into the loosened screws or clamp and then tighten… Youtube it.
I already did but I thought people who used it might have some hands-on advice about it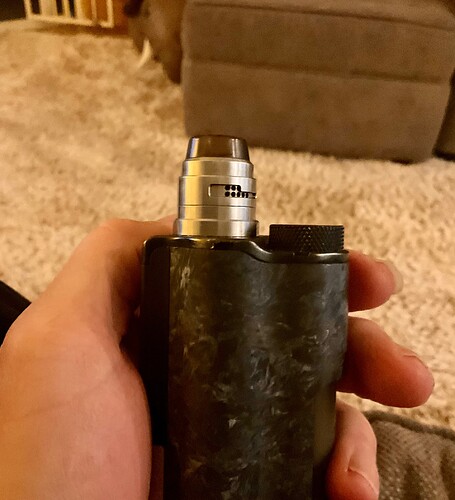 Your going to like that one .22 single three core Clapton one the best I've got ,like it so much never used the twin cap and you just reminded me I need another one cheers enjoy
Thank you! Why you use this drip tip instead of the other? what wattage do you run it at?
42watts and the drip tip takes some getting used to but it's comfy on me lips

and the coils are 3 mm innner dia