Structural Analysis of Pod System's Cartridges
In 2018, it was a year when pod system kit returned to the hot spot. In fact, the pod system kit has always existed in the past, but this year, because all brands have launched new pod systems with high frequency, so the market is very lively. There are a dozen pieces of pod systems products that I have reviewed in the past year.
The structure of the pod system kit is usually 2 pieces. Take SMOK NOVO kit as an example, it usually has a mini compact mod and a cartridge. If you look at the general definition of electronic cigarettes, it is also a mod + atomizer structure, but the mod function is very simple, the atomizer is also very small, and the working principle is very similar to the very complex full-featured electronic cigarette. The battery mod provides heating energy, heats the e-juice in the cartridge, atomizer it into steam, and inhales into the mouth to simulate the taste of the cigarette to achieve the purpose of replacing the cigarette.
Although the working principle is similar, the specifications of each cartridge are different for individualized design. In fact, only a very small number of e-cigarettes on the market happen to be used interchangeably. The following is a general introduction to the types of cartridges commonly found on the market.
1.Refillable empty cartridges(easy to disassemble type)
This type of cartridge is empty when the vapers get it, no e-juice. Vapers can add e-juice according to their own preferences. Depending on the type of e-juice and the different taste, and about 5 to 8 tanks of e-juice can be used for one cartridge. However, since this type of cartridge is not sealed with glue, it is easy to dismantle and replace the cotton coil. After eliminating the effect of carbon deposition, as long as the heating coil is not damaged, the cartridge can be used all the time and the life will be very long.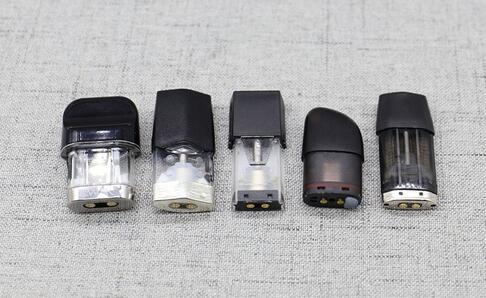 Pod system kits with this characters: SMOK NOVO, Infinix kit, FIT kit;
If you wanna more information, enter our website:
https://vapesourcing.com/blog/2018/07/25/structural-analysis-of-pod-systems-cartridges/