Mfeng Or Mfeng Baby? Which Is Better At Flavor Production?
Hey guys. Do you like the devices of Snowwolf Mfeng line? Today we'll make a comparison between the latest Mfeng Baby 80W and the older Mfeng 200W.
Firstly is the Cheap Snowwolf Mfeng Baby Kit. It is the compact rendition of the Mfeng 200W. It consists of the Mfeng Baby Mod and the Wolf Mini Tank. The mod has an expansive temperature control suite spanning various wire options like stainless steel, nickel, and titanium. So advanced users can dial in the perfect style and method of vaping. Also, a lockable setting is implemented to prevent children from accidentally firing or using kit. With the built-in 2000mah battery, the mod can fire up to 80W, producing tasty flavors and huge clouds at the press of a button.

The Wolf Mini Tank utilizes a superior 5mL maximum juice capacity and is heavily knurled at both ends for easier manipulation of the top-filling system and airflow control ring. Besides the pre-loaded Wolf Mini coils, the tank is also compatible with the Sigelei MS Replacement Coils.
Then is the Cheap Snowwolf Mfeng Kit. It is designed into a masculine style with the ferocious wolf on the surface. The mod provides 10 to 200W of output, selectable power modes, customizable settings, and a comprehensive temperature control suite to ensure that you find the perfect balance of vapor production and flavor.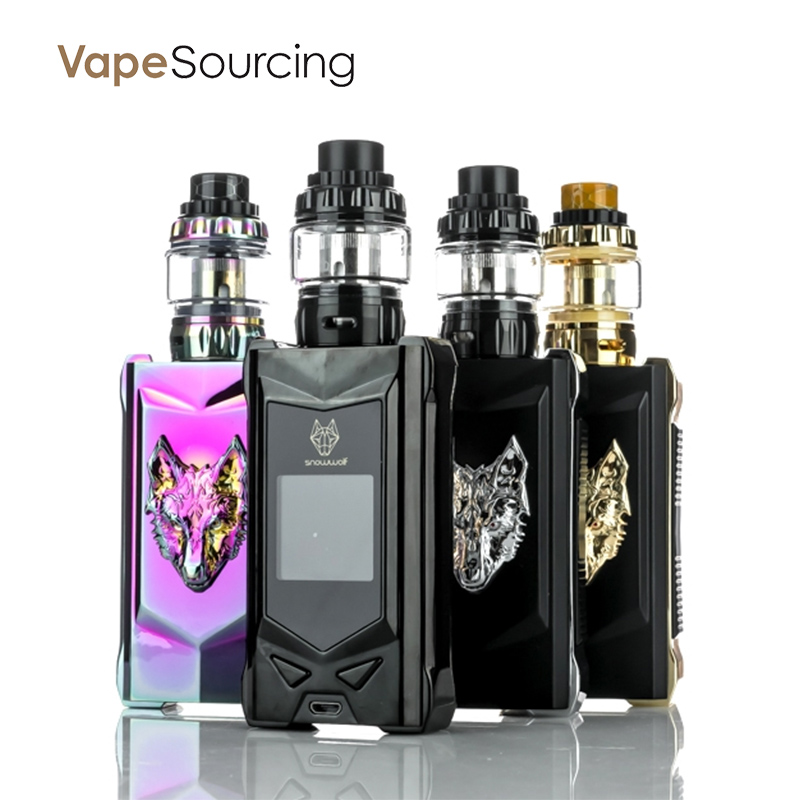 The tank gives 6ml of e-juice capacity. It can be filled through the top while the air flow controls are at the base of the unit. With the unique 3D design logo planted on the back of the Mod, the kit is sure to turn heads. Sporting double-fire buttons on each side, it provides you with the perfect vape for performance and luxury. Your favorite vape juice is waiting for it.