Meet Bob, my Reuleaux RX300 by Wismec and JayBo. His turn-ons are hot coils, thick juice, and taking sexy pics by the lake.
Back at the beginning of the year I was starting to quickly realize that I just wasn't satisfied with my single battery mods anymore and I wanted something bigger. I figured I might as well go really big or go home, so I asked my good ol' buddy @Steampugs for a recommendation. He had good things to say about the RX300 and told me that it should fulfill my deep desire for a juicy multi-battery affair, so of course I placed the order.
When my package arrived I quickly ripped into it and paused… It was big. Yeah, I know I just said that I wanted big, but when you see something on a screen vs in real life…well real life can be a little intimidating. Imagine Ron Jeremy showing up at your front door (or God forbid your back door…shudder). You would think you'd have an idea of what you were getting yourself into but I guarantee the real thing would hit you like: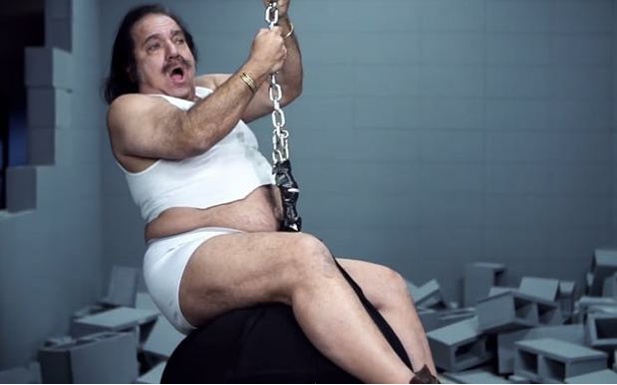 I'm sorry. I'll be giving away free eye bleach to whoever wants some.
Anyway, I bucked up, pulled it out, set it up, and went to show my husband.
All he could say was, "Why? Just…WHY?!"
Why? I'll tell you why. I was so damn tired of changing my batteries what felt to be 80 times per day. I wanted to be able to crank the power higher than I would ever actually need to crank it. I wanted something that wouldn't flop over every time I walked past it. No girl likes that. Aaand I kinda wanted people to look at it and say, "Whoa, what is that?" (not gonna lie).
And this big guy, he fits the bill. And he fits it good. (That's what she said.) I usually run it around 60-80 watts, so nothing crazy. But in that range with pretty heavy usage I only have to change the four 18650 batteries every 24 hours or so. Not too shabby.
Then comes the power. Have you ever vaped at 300 watts? It's nuts, dude. NUTS. Totally unnecessary and not something I do often at all, but it's freaking awesome just to be able to do it if the urge for an instant load of thick, hot cloud straight to the lungs ever hits me. Next, its not going anywhere. You can practically smack this guy upside the head and he doesn't flinch. And finally, I sure do get comments. If I walk into a room and whip out a handful of Bob, I guarantee you that someone will want to know more about it.

Its a fun conversation starter, and obviously has plenty of oomph to let you show off some vaping tricks if you're into that kind of thing.
I usually run power mode, but for kicks I've jumped over to the TC side of things and it seems to perform just fine with .15ohm SS316L coils. No complaints there (but I'm not the most knowledgeable person when it comes to TC, so take my opinion with a grain of salt).
The RX300 is firmware updateable, and with the latest update is capable of running 350 watts. You can add a custom logo if you care (I really don't). You can also set the preheat function to give you a boost of power for your chosen amount of time which is a pretty sweet option if really want to get those juices flowing

when you're using big beefy coils that have a long ramp up time.
The 0.96inch OLED screen is easy to read, and you've got all the info that you need right there. In power mode you'll see your wattage, volts, ohm's, puff count (which runs up to 9999), and amps. In temp control you'll see your tempurature, watts, and again your ohm's, puffs, and amps. And at the bottom of the screen is an individual readout for each battery's level.
Speaking of batteries, I've heard a complaint or two about uneven battery drain. This hasn't been an issue for me at all. When I've tested my sets of batteries for this mod they still all have very similar capacity after about 5 months of use.
Another complaint I've heard is with the 510 connection coming loose. Again, no problems with mine. It's as tight as a nun's…well, you know.

And I've been known to get a little rough with it (the mod, not the nun).
I do have one complaint. The positioning of the 510 connection. With all of the big honkin' attomizers out there, its a little disappointing that this bad boy can't handle 30mm without overhang. If they could have pushed it toward the middle just a tad it would have opened it up to atties up to 42mm (!) without looking ridiculous. But overall the pros far outweigh the cons for me.
The rundown:
-42mm/58mm/81.7mm
-Spring loaded 510 connector
-Uses four high-rate 18650 cells
-VW/TC-Ni/TC-Ti/TC-SS/TCR Mode
-1-300W output
-Resistance Range: 0.05-1.5ohm for TC modes and 0.1-3.5ohm for VW mode
-TC Range: 100-315°C/200-600°F
-1.5A max charging current
-50A max output current
In the end, I would most certainly recommend the Reuleaux RX300 if you don't mind the size. Its hefty, so put your big girl (or boy) panties on and brace yourself for the ride. Although with it's size and weight, it doubles as a weightlifting program…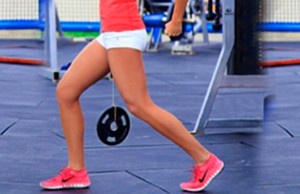 Wait… No that's the wrong kind of weightlifting. Anyway, if you carry it around with you as much as I do its a nice mini workout (seriously, I think my biceps have gotten bigger), so I guess you could consider that another plus!
Until next time,
VapeyMama (and Bob)