Yup thanks for clearing that up for me!
Bet it's blue.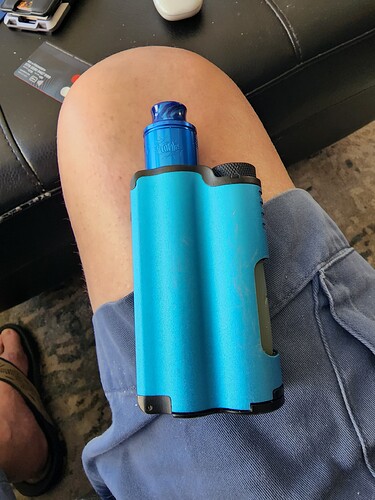 Of course is there any other color

I have two of these both blue…one's dead this one is on it's last leg.
I've got the blue profile as well…very chic fashion statement.
I couldn't resist, just bought a blue one.
A big thanks to @rcleven for finding it, I thought they were all gone.
Yeah for a while there I thought I was hunting a unicorn

Don't thank me. Thank the guys who sold it to you. Holding inventory for four years can't be easy and $3.99 shipping? Fantastic.
So I ordered the Topside and got a confirmation on the 10th. Got an email today stating they're out of them, but would I like a VV Pulse Squonker. Nope…just my money, please. We'll see.
Oh yes it does, I have one.
Who keeps telling you they don't fit? They have a typo in their head!
So I haven't heard $hit they probably are out of them… just our luck

dammit!
It was almost too good to be true.
Yeah i got an email a few minutes ago they dont have any…crap I guess I'll keep looking
They offered me a Topside Dual and I took one. I figured it was the next best thing.
Yeah thats cool better than nothing. I'm going to keep looking.