It is a candy that's jelly like taste similar to a cherry
It is not a real fish silly! Read the description!
"FW Swedish Fish is a gummy candy flavour with hints of cherry; just like the popular sweets!"
thank god for that! would have been fun for practical jokes though!
haha… that gave me my biggest smile of the day so far

Unless you really DO want fish flavor…
Bleckkkkkkkk Yuck, Ewwwww!
Right? FA has some really crazy stuff. LOL. Take a look around the "savory" section. I kinda gagged a little just thinking about vaping tuna.
Damn…no Carrot Juice flavour

The search continues…
They also sell flavours for cooking

NF has a few carrot flavors.
Or use Inawera plum. It tastes like carrots boiled in dishwater to me.

lol…yeah…I know about the plum… best avoided

I've emailed NF to ask about their international shipping costs
Thanks @JoJo
LOL … I thought everywhere had some version of those jellies? they were great
Here's my hypothetical tuna sandwich recipe:
FA Tuna - 2%
CAP Mayonnaise Malaise - 4%
CAP Onion Essence - 3%
CAP Celery Supreme - 3.25%
INW Biscuit - 1%
you could mix it with cucumber perhaps! just add bread…
Swedish Fish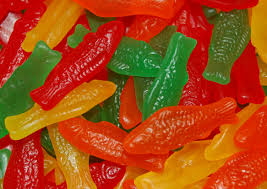 I think FA and RF have a bread / bread crust flavor that you could use instead of biscuit.