INW Vanilla Cream it reminds me of a Twinkies cream filling.
Do you have RF Deep Fried sponge cake?
Nice! I used to love Twinkies. Im working on a Pumpkin Spice Moon Pie.
Very nice to see mixers who have been at it for so long, still having the passion and drive to keep creating new recipes.
Hi there Phil,

. I still love mixing, so much variation that it is pretty much a new adventure each time you make something new or remix something old.
Much respect for that. Over the years, I've fallen into about a dozen recipes I rotate. Nothing new in a long time. I lost a lot of concentrates to time (won't be mixing anything resembling roofing tar), and didn't want to spend more on rarely used flavors. Hit any home runs recently? I do recall you are one of the top mixers around…
I don't have that one…
Don't have that one either, jeez

I have Sponge Cake (SC) (RF)

That sounds yummy!

My two main hobbies are Microscopy and DIY Ejuice tho i do have dozens of hobbies these are the two that get the most of my time as there are just so many possibilities. I get bored pretty easily but these two keep me coming back for more. I too have thrown away or given away far too many flavors, the expensive stuff i keep in glass but these rest are easily replaceable when i have an idea.
Thanks for the kind words but i was pretty much a one hit wonder like many of the best 80s bands, hehe. For the past few years i really just mix what im in the mood for and dont really get all anal with perfecting mixes. And i love mixing other peoples recipes as much as creating my own.
@Rocky02852 They have the mini Pumpkin Spice Moon Pies at Cracker Barrel, i made the mistake of not buying all they had when i was in Kenosha and the closest one is 3.5 hours away so now i need to make then to vape. They are marvelous.
After taste testing the real thing, I may not want SPOT ON… they are horrible, either my memory of Twinkies has faded or they changed the cake recipe (although the pumpkin spice cream filling is dang tasty) I may have to go with the horrid Golden Sponge Cake OOO or better yet improve on the taste in vape form
Hehe, well THAT, is up to the creator.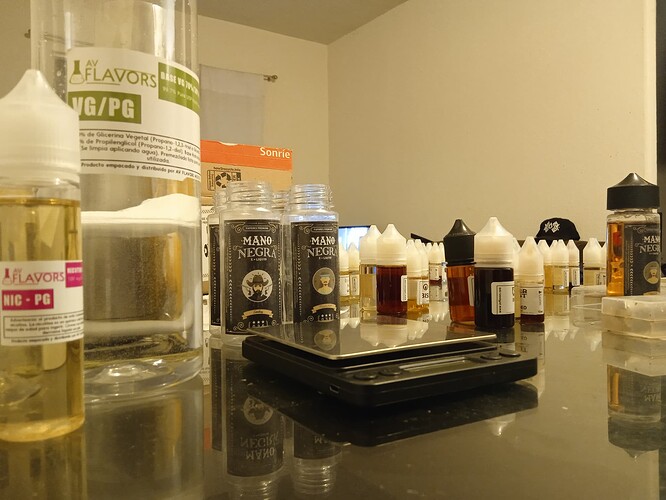 I'm working in four recipes, one of them is:
An alcoholic tobacco, inspired in some new whiskey flavor of an comercial brand;
Black honey
Burley
Kentucky Bourbon
Saskatoon berries
Oak wood
Omg you don't like golden sponge cake
I just picked this up in Austin Texas at a pipe cigar store. Its a really good blended Irish Cream Pipe tobacco. I had a quick smoke session with it last night. It's quite smooth creamy smoke with a good hit of cocoa and whiskey. I'd like to recreate it in vape form possibly using all FLV though I know INW Pipe tobaccos are my favs. Any of you that are tobacco connoisseurs have any suggestions?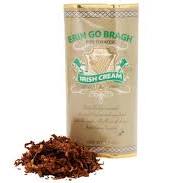 Description of the tobaccos used is select virginia and burley. It does have a slight nuttiness probably from the burley.
@McDuckie I am most definitely not an expert or even a great mixer but I do love my tobaccos and maybe use some combination of these for the tobacco part; Cavendish (FLV), 7 leaves Ultimate (FA), and Red Burley (FLV) again, I'm no expert

Yeah that is a good suggestion. I was thinking INW Vanilla for Pipe or VTA Custard Tobacco which are both creamy tobaccos with light Virginia tobacco notes to blend with the Irish cream, and then back up the lighter tobacco with some FLV Cavendish and Red Burley to really push the pipe.

Thanks @TimWV.
Damn that means I have to buy flavorah flavors. UGH they are pricey. Oh well I guess I'll get around to it eventually.