My pleasure! Hope you enjoyed it.
Nicely done (again) @SmilingOgre. We gotta get you some bigger mods, so they don't get lost in your Ogre paws…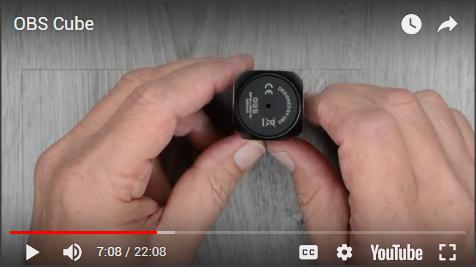 ROFL, Good catch! I have difficulty being a dainty Ogre.
Thanks my friend.
Great review as always my friend

Thank you my friend! Good to see you posting!
Well done Man, covered everything I wanted to know. Thank you sir!
Thank you brother! I'm glad that worked out.
I liked the shape of the little bugger. Too bad there's no TC and not a 90watter. Great review!
Thank you sir! It is what it is, but I agree it is a cute little bugger.
Intriguing size Mod. Thank you for the detailed review.
Thanks for the watch! My pleasure. I enjoyed doing this one. I was intrigued as well with the size and look and was interested in seeing what it would do.
Thank you for the detailed review as usual, mystic ogre

As I saw the mod in your hand I did have too laugh, because it's so small, for me that's a cute size to put in my purse or car, but as I showed it to my husband all he said was "you own things that are much bigger than that!" True or not, I will put it on my list

Well done, keep it up, need to add more to the xmas list!
Oh my dear friend, I have one coming up that you will HAVE to add to your Christmas list for you. Of course, thanks for watching and commenting. BTW, I like that "mystic ogre" Gotta think how I can use that…
Can't wait, it better be fabulous

ROFL, Beauty is in the eye of the beholder.
Great review. You pointed out all the facts that will prevent me from purchasing this one

Seriously, ROFL, Hey that's what it's all about. Try to cut through the hype and see what the thing really is. Thanks for the watch!!!
Nice review, very informative and helpful