If yall got the drag, could you post pics up of your resin? I'm really looking into getting one and wanted to see if the resin is as cool as the pics in person. Thanks
@worm1 haha whats with the nausaeated? or mis type?
mixed emotions on the brand so i just left it at that, is handsome resin tho and gl to u
yeah, the name is weird but met a lot of folks that said they loved it and the price isn't ridiculous
OHH! i understand your ? NP, perhaps i could shed a bit of light

That is the turquoise but that is also the best one i have seen they are normally not as good looking
I have full body gunmetal because nobody was selling the coral, all the other frames and resins I did not like. My husband has the black frame - azure resin, his is mostly very dark blue nearly a navy, it does have slight hints of red running through it. Its not as bad in person than on the actual promotional picture and if I had gotten his, I would enjoy it, but I'm in love with my full body metal version.
For me personally better than any of the resin panels except the pink
any pics? thanks in advance.
On the left my full body gunmetal drag, as you can see it has the logo embossed but unfortunately on both sides. However from up close its noticeable as seen in the picture, from far away or in the dark its not, was important to me since I don't get paid for their logo advertising lol
On the right my husbands Azure Resin Drag. If you can call it that since its not much marbeling going on really in comparison to other resin panels.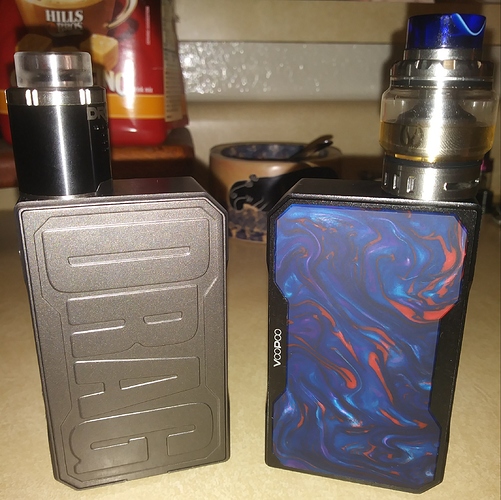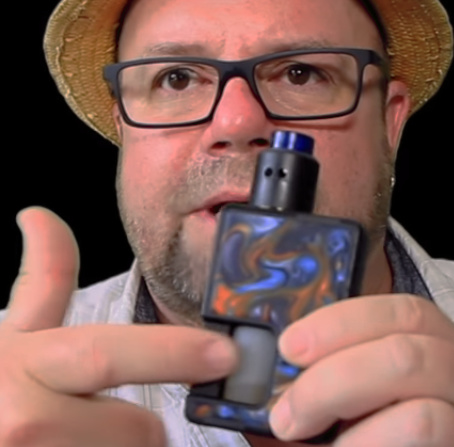 its like @anon28032772 is trying to tell us something, I know it.