I've had to reinstall everything on my phone but can't find the elr app anywhere. Somebody please help.
@Jammer3, @Stankhammer at this time, there is no ELR app. Please re-bookmark this (the forum), and the calculator site URLs.
Lars said "I have plans for apps, but not in the immediate future" ……
There was an app on the google play store but it was in no relation to ELR they just copied the name.
I actually already knew there wasn't any app lol.
I'm sure Lars has it on his to-do-when-time-permits list. Right after he fixes the DB naming and the email notifications.

There is or was a app for the forum. In the forum at the top of the page is a link to the web calculator. I always use my phone to mix. I don't even posses a computer that isn't obsolete. What am I missing?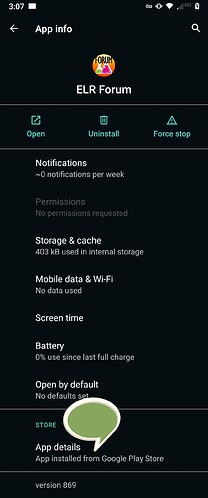 It appears on all app stores by typing 'elr': not that complicated.
I use the elr up on my phone, so yes there is an app. Hhh
It's an easy find. I doubt that my clients, who struggle to grasp the idea of using WhatsApp to contact me, would find finding the app a struggle.
Dealing with Slovakian issues around directly contacting me is a daily issue.
Doesn't pop up for me on the 3 app stores I have. Was so convenient before I had to reinstall everything, now I can't find it
Thanks for the confirmation.