I need the link to the beginner guide here on ELR because I'm a dummy and can't find it.
I threw that up so you could go look real quick.
Open your recipe page and click on resources then guide if I knew how to screen shot I would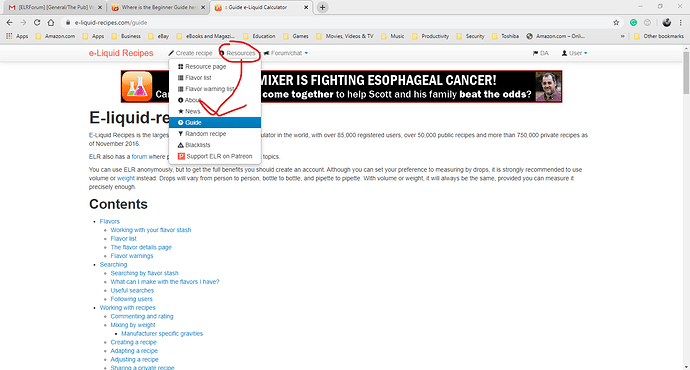 There's a club? You mean I'm missing out on another club? Already got one Club, but I could use a couple more!!

beep beep still on the road! It's raining harder, and my windows are fogging up. Dog-gone-it Michele it's all hot and heavy here!


Thanks Dan, threw it up in the beginner group. Someone was having problems using the ELR calculator so I did my photo thing then made a 7 min video on Youtube (why the heck it's blurry I don't know) but now he has everything he needs to get over here and start mixing. Hope he joins the Forums!