Congrats to @jhmiller for being the winner of VOOPOO Caliber Giveaway!
Pls PM for your shipping info ( Full Name, address, post code, Country, phone number)
Everyone who entered thank you so much. We'll have some more gifts on VOOPOO social media. Stay tuned.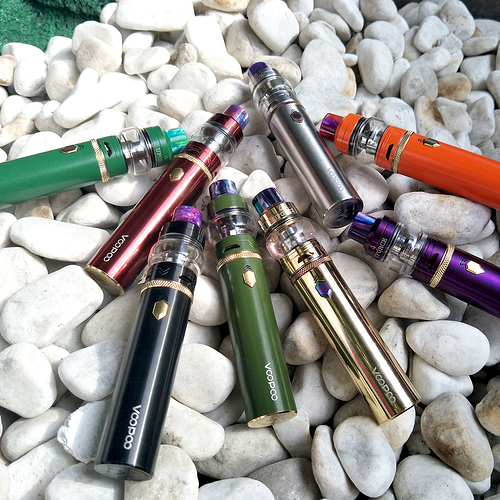 Features:
1️⃣With a built-in 3000mAh 23600 high-capacity Battery, 60 more puffs than others.
2️⃣110W output for the big cloud maker
3️⃣Gene. Fan Chip Inside for fast firing speed
4️⃣Minimalism Design & Simplified Sharping
5️⃣Matched with Flavor-oriented Uforce Tank

Wanna try it for Free? Comment with your answer!
Which color do you love most for the Caliber Kit
Which feature of Caliber Kit 8 do you love most.
One Comment limited for per person.
1 random winners will be picked on Aug.7😏