I was sent this monster of an RDA by the good peeps at Wotofo but I wont let this cloud my already biased judgement. As you will know if you have followed my previous reviews, I am a bit of a Wotofo junkie…savour the flavour
Receiving this RDA was a bit of a mixed blessing…I have been inseparable from my Profile Unity for quite some weeks and I felt a little bit guilty getting intimate with her cousin so to speak. After a quick screw and wipe up , my mod was ready for action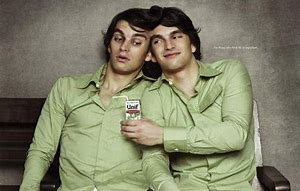 As you would expect from a collaboration with Mikes Vapes, build quality and design is pretty bang on. Its a dual coil version of the original recurve RDA and can handle a lot of power. I used the 3mm N80 Alien coils supplied by Wotofo and easily took this to 90watts at 0.15 ohms without scorching my lips. I then replaced the coils with sum half framed staples from Hippo Coils #Andy Wild. The flavour on both coils was above my expectations, and I would happily use wotofo coils again. They are a decent machine made alternative to hand made. A totally different ballgame from those 48 in 1 sets you can buy from the Chinese websites for less than the cost of a postage stamp!
I would recommend a quick wash out of the box as I did get a bit of machine oil residue on the deck. This is something I would always recommend doing. I would also lube up the o rings with some of your own special cloud custard to prevent damaging them. Its quite tight let me tell ya!
Building is easy, there is plenty of room. The coil tool is quite superb and a big step up from the bulky ones of yesteryear - set yourself up at 7mm and your golden…or sparkly golden in this case. Decent screws too, no threading threat! and loadsa spares as u expect from wotofo. The bags of accessories get more numerous every new release.

On the top of the Recurve Dual is a low profile resin drip tip in sparkly gold glittercorn design. Additionally they do supply a spare drip tip, curved like the original recurve. Moreover the 510 centre pins and squonk pin have seals around them which is a nice addition.
The only issue I had with wicking was the quite ungenerous juice well. I found myself drier than anne widdecombe after only 5 tugs. This is a squonker for sure…forget the whole dripping thing, its so 2015… so I switched out the pins and got myself on the honky tonky squonky train…choo choo next stop flavourdom! I managed to drain 30ml of 'Pink with Envy' supplied by the gurus at #chefs flavours in under a day. Its moreish stuff and has that Rhubarb/absinthe/Gin/Lemon chew to it that makes u wanna grind yer teeth. strange but worth trying and very addictive.
Airflow is decent, and the grooves in the top cap allow you to line up perfectly with your coils. 6 decent size airholes, yes I said AIRholes give a tight but not restrictive vape. This is a simple RDA that's great for flavour and can compete with the foggers too. This is a short review because its an uncomplicated RDA that's built well and works as it should. I am pleased with it, and I now doubt I will be another RDA for a while.

Rrp around £25
Contents of Box
1x Recurve Dual RDA.
1 x Squonk Pin.
1 x Coil Trimming Tool.
2 x Quad Core Fused Clapton
2 x Strips of Cotton
Spare Screws and O-Rings
1x User Manual