I felt I should update you on this.
After the last 24hrs or so and never once being over squonked this is what I see.
It looks worse in this picture than it is in real life and I must say it is no worse than any other atty I have…Maybe even not as bad as most.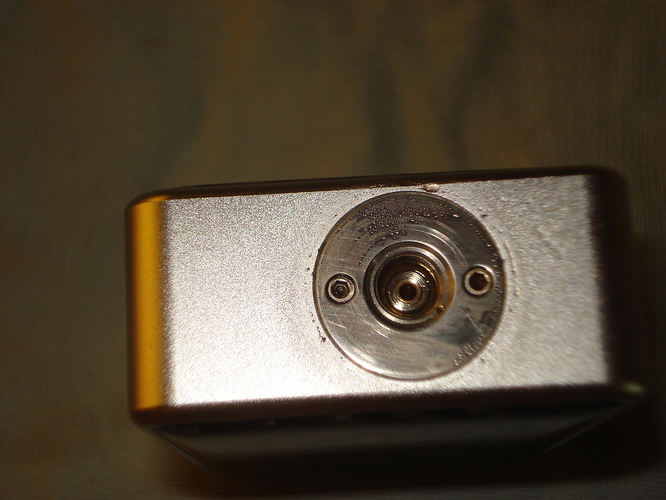 Also I had mentioned how heavy it feels so here is an update.
Wasp 22.94g
Hadaly 27.75g
Recurve 45.94g
@Big_Benny_MI
After replying to you about the heat issue some are reporting I decided to put it on a mech mod. I used a Kennedy V2 tube mod with a freshly charged Samsung 25r with the same build as I mentioned above SS 316L3mm ID fused Clapton reading 0.26 ohms. I sat down and pretty much chain vaped it as long as I could stand. Yes it got warm to the touch but not even close to hot. I am not sure what reviewer said it gets hot or what kind of build/mod they were using but I have been unable to make mine anything more than slightly warm. I have to say also it surprises me how fast it cools back down as well.