As i have mentioned in previous reviews, the only disposables i ever buy are from Wotofo. They seem to use proper juices rather than poor quality simple one flavour + sweetner and cooling. I actually wish i could get their recipe for strawberry ice cream…its far better than any version i have managed to create. Most of their flavours have been pretty damn good and for me are a great stealth option or fallback for when mods run out of batteries or you hit empty on the RTA. I still use my RTA's and RDA's as daily devices and still mix a lot of juices using ELR as my library. Unfortunately I think us DIYers in the UK are going to find it more difficult to maintain stashes with several of the main flavour shops closing down recently. I think this has a lot to do with the rise of the disposable. I dont agree with the environmental impact of one-use disposables spreading more plastic and lithium batteries across the earth, and this is one reason why the new Wotofo range is a step in the right direction. Larger capacity on the Mega Plus and a replaceable, reusable battery on the Skuare.
The Mega plus 2500 puffs (so 5 times less plastic waste than the standard throwaways littering every street.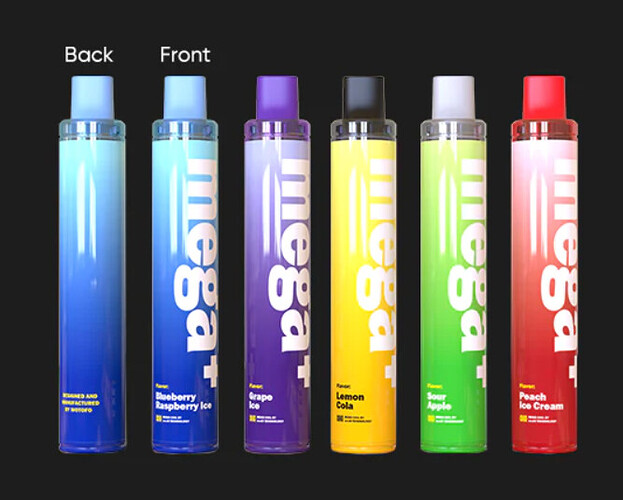 The biggest feature of Wotofo Mega+ you'll see is the silicone mouthpiece, so no more cracked teeth or dribbles when u have both hands full! The texture of it is soft which makes it so comfy and can fit in your mouth perfectly.
Compact Size
The size of Wotofo Mega+ is very compact that can fit in your pocket easily. The height is 115mm and the diameter is 20mm. It's just a little bit taller and wider than most of 2ml TPD disposable but with 7ml of e-liquid and it's up to 2500 puffs.
Superb and Rich Flavor
The coil they put in Wotofo Mega+ is the famous nexMesh with 1.1ohm resistance. nexMesh is the cutting-edge mesh technology developed by WotofoLab and it's known to provide the decent flavor in a huge variety as seen below
Grape Ice
Grape Berries Ice
Blueberry Raspberry Ice
Lemon Blue Razz Ice
Multiple Mango
Lemon Cola
Kiwi Pear Cantaloupe
Guava Kiwi Passion Fruit
Watermelon Ice
Sour Apple
Strawberry Ice Cream
Red Apple Lemon
Strawberry Cake
Peach Lemonade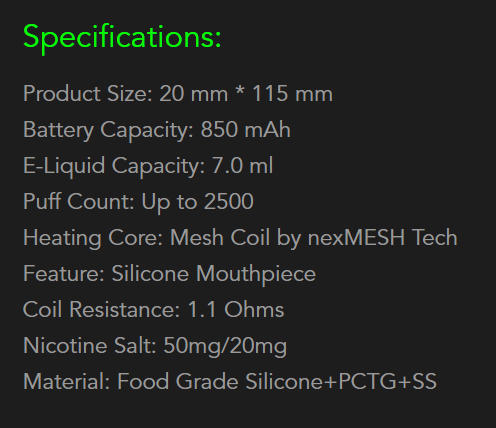 Then we move on to the 6000 puff SKUARE box which costs around £20 and lasts around 2 weeks heavy use. It comes with a reusable 18650 battery which reduces the environmental impact of the whole disposable market.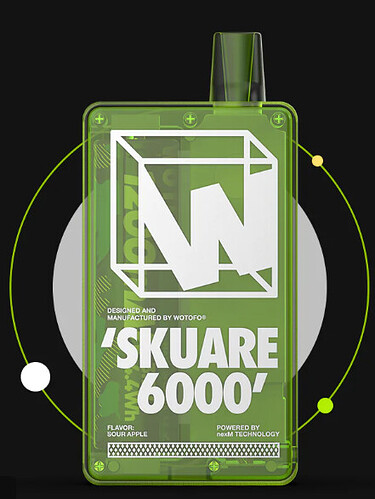 Using 1.2ohm nexmesh coil and dimensions of just 45mm X 22mm X 94.2 mm, the Wotofo Skuare 6000 Vape Pod is perfect for carrying around in your pocket without worrying about the device taking up too much space. Its lightweight construction with food-grade polycarbonate also ensures that the device is sturdy and durable. No buttons to press just draw and go!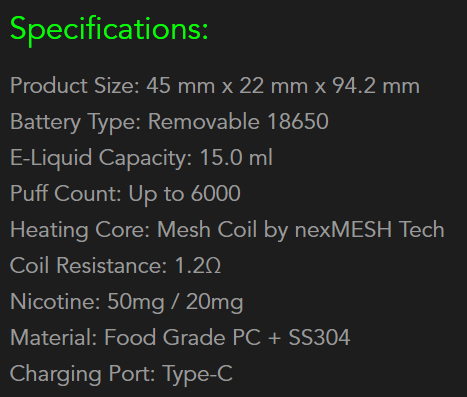 So in summary both these new additions to the wotofo range perform really well. The flavours are banging and they produce decent thick clouds. Generally they are MTL style but can be RDL too. I rate them as the best two disposable products out there. Flavour quality, performance and build quality are the key differentiators